Coachella 2012 Festival Fashion: Day-To-Night Looks With This Year's Most Popular Trends [PHOTOS]
Coachella fashion might radiate that quintessential laidback, casual California feel but styling for the season's biggest music festival is anything but easy. Dressing for Coachella requires a strategy. Celebrities have pulled out all the stops for the desert festival/fashion show. Everyone from Lindsay Lohan to Katy Perry to Kate Bosworth has made an appearance, donning her best bohemian-chic wear.
Fashion designer and owner of experimental marketing firm Hot Rush Natalie Novillo emphasized the affect Coachella fashion has on retailers. She told the Pasadena Star-News that retailers are keeping track of the festival's fashion trends in order to gauge what to put in stores over the course of the next few months.
There are thousands of people here and for the people who can't afford it, they think the cool is here. They will see what people are wearing and they are going to go out and get it. If someone is seen wearing a Mickey Mouse shirt, you will see people wearing that soon, she told the Pasadena-based publication.
Polyvore users, the largest online fashion community where 15 million users share over 44 million style sets, have been keeping track of the Coachella festival fashion as well. Through the creation of numerous sets, the Polyvore community has pinpointed some of the most popular trends at the 2012 Coachella festival.
Most Popular Fashions at Coachella 2012
Denim Cutoffs: Denim cutoffs are perfect for the California heat. Fergie, Rihanna and Vanessa Hudgens were each spotted wearing the look around the Coachella grounds during weekend one. Free People's Bright and Bold cutoff shorts (Free People, $168) are practically made for Coachella, with a frayed hem, seven-pocket design and bold hues like fuchsia and yellow.
Crop Tops: Showing some skin is encouraged at Coachella. Crop tops or bralettes show off just enough. One of the most popular tops for spring, crop tops made a major appearance during the first weekend of Coachella. Crop tops came in all shapes and colors - bold botanicals, gold studs, tie-dye and more. Check out Top Shop to try this look yourself. Crop tops are kept sophisticated with a high-waisted, tulip skirt, such as the emerald green version from See by Chloe (farfetch.com, $192).
Wide-Brim Hats: Keeping cool is a requirement in the desert sun. Wide-brim hats are perfect for shade and style. To channel your inner glamazon, try a floppy wide-brim hat like Lanvin's (Kirna Zabete, $1,725). For a more casual look, go for a straw version like Theory's Raffica Crochet Wide Brim Hat (Theory, $90).
Round Frame Sunglasses: Round frame sunglasses, otherwise known as Lennon frames, became popular in the 60s. The trend recently made a comeback with celebrity fans like the Olsen twins, Miley Cyrus, Khloe Kardashian and Nicole Richie. If you are willing to splurge, The Row's leather-wrapped round frame sunglasses are a real treat (Barneys New York, $445). If you want to save, the Police Round Sunglasses are just as cool (endless.com, $97.03).
Check out the best Coachella 2012 sets, courtesy of Polyvore, plus information on all the featured products. Head over to Polyvore to check out more details from the sets, including information on beauty products used in each.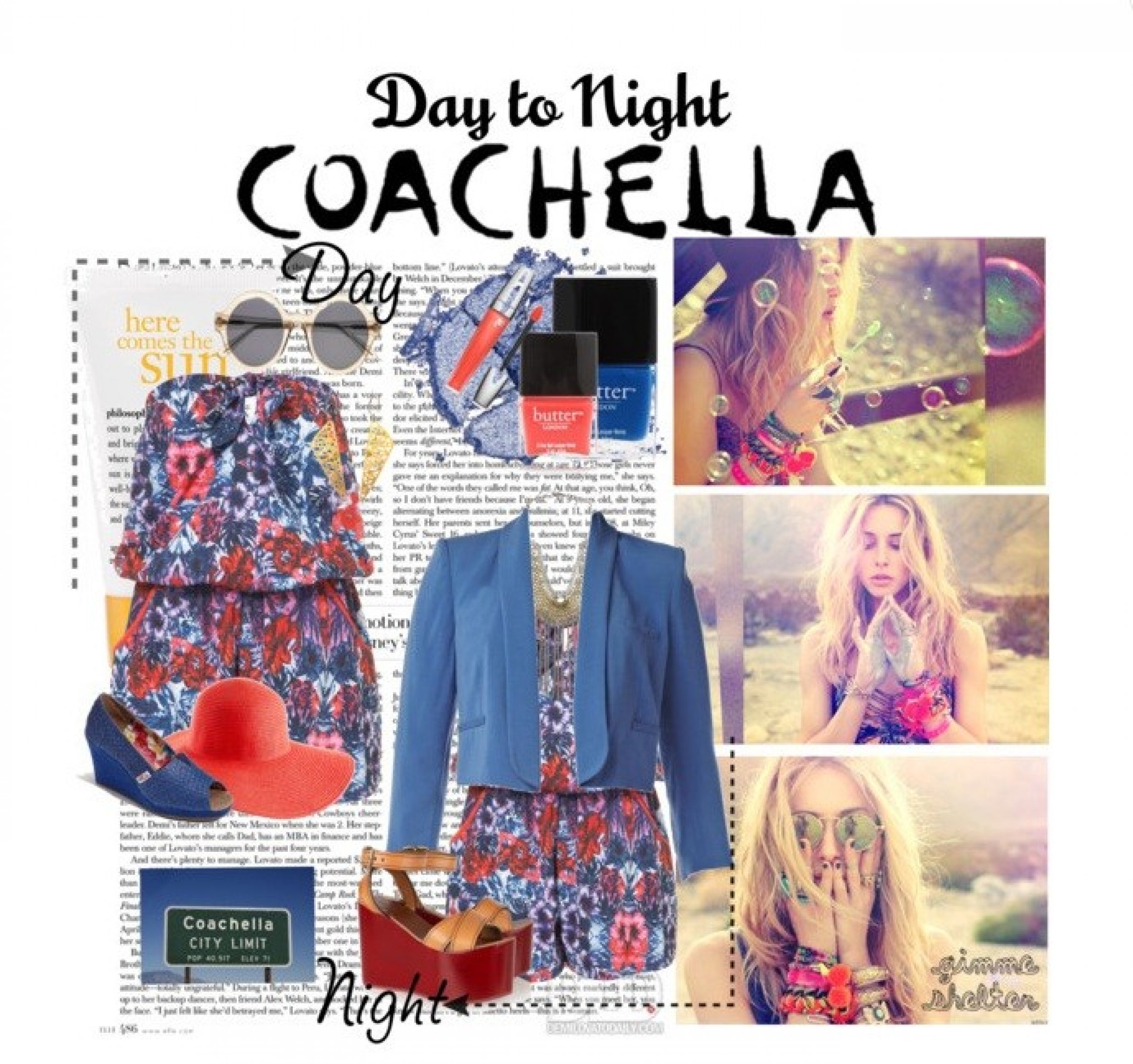 © Copyright IBTimes 2023. All rights reserved.