Cockroaches Crawling Over Dead Woman At Retirement Home Spark Licensing Complaint [Report]
An Indiana-based retirement home is under investigation after cockroaches were found crawling over an unidentified 45-year-old woman's dead body in September.
Roland Retirement Clubs, which permanently closed Nov. 30, drew criticism for its apparent living conditions, WXIN reported. However, the cockroach crawling incident proved to fuel the investigation further. Therefore, this resulted in Attorney General Curtis Hill filing a complaint Feb. 5 against the license of Cynthia Jones, who reportedly served as the assisted-living center's health facility administrator.
Jones allowed the facility to continue operation under her Health Facility Administration (HFA) license despite the fact she hadn't made an appearance at Roland Retirement Clubs since 2015, Hill said. He also alleged that Jones' lack of adequate care subsequently affected the residents' health and safety for years.
"Taking action to protect vulnerable citizens is absolutely a top priority of my office," Hill said, according to WRTV. "We daily work to ensure laws are followed in regard to the well-being of all Hoosiers, including the elderly residing in assisted-living settings."
"As part of this task, we must make sure healthcare professionals follow the laws governing their important roles — and we must make sure they face appropriate penalties when they don't," Hill added.
Police received a complaint Aug. 8 regarding an insect infestation in Room 29 of Roland Retirement Clubs, where the cockroaches said to be were crawling and spilling out from the room's door, WISH-TV reported. However, authorities were contacted again about Room 29 by an employee of the facility. The worker claimed the room's occupant was laying on the floor dead face down in her own vomit.
"When you find a person who has been deceased and cockroaches are crawling out of the person's mouth and nose, this is someone who obviously not been attended to properly," said Aaron Negangard, Indiana chief deputy attorney general, according to WISH.
A hearing regarding Jones' license is expected to take place March 27 at the Indiana Government Center South.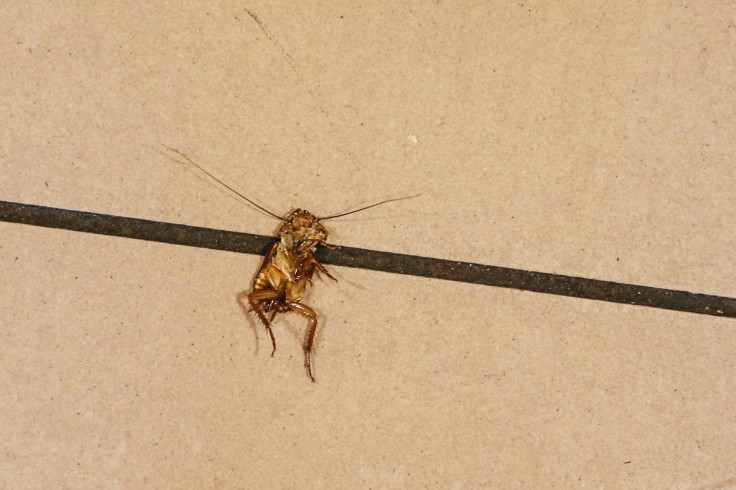 © Copyright IBTimes 2023. All rights reserved.
FOLLOW MORE IBT NEWS ON THE BELOW CHANNELS