'CoD: Black Ops Cold War' Guide: How To Unlock And Equip Thor's Mjölnir
KEY POINTS
"Call of Duty: Black Ops Cold War" Season 1 introduced a lot of new content
This includes the Wakazashi Sword and the Sledgehammer
Here are the steps on how to unlock the Sledgehammer and turn it into Thor's Mjölnir
"Call of Duty: Black Ops Cold War" Season 1 introduced a couple of powerful melee weapons, the Wakazashi Sword and the Sledgehammer. Like the new sword in the game, players need to complete an in-game challenge first before they can get their hands on the Sledgehammer. Here are some tips on how to unlock and equip the Sledgehammer and transform it into Mjölnir, Thor's legendary hammer.
How To Unlock The Sledgehammer
Unfortunately, the Sledgehammer is plagued by bugs, making the process of obtaining the new melee weapon a little bit challenging. Multiple "Call of Duty: Black Ops Cold War" players reported that their progression in the Sledgehammer challenge has been locked out or was reset even if they complete all the steps.
To unlock the Sledgehammer, players need to kill a couple or more opponents rapidly in 15 matches using a combat knife. Players could use the Nuketown 24/7 playlist to complete the challenge easily. It is also important that players stay in the match even if they have already completed the mission. It appears that progress made in unlocking the Sledgehammer is only saved after the match finishes completely.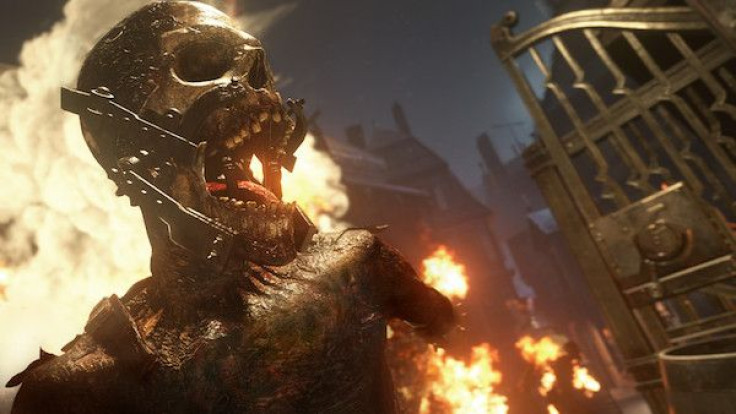 How To Turn The Sledgehammer Into Thor's Hammer
Now that players possess the sledgehammer, they need to equip it in the game's Zombies mode. Players should upgrade the melee weapon to Level 3 damage using the Pack-A-Punch machine. After that, they should add the Dead Wire ammo mod in the Pack-A-Punch mods section.
Equipping the weapon with the Dead Wire ammo mod makes the Sledgehammer appear like players are calling upon thunder, the way Thor does when fighting his enemies. It also allows players to shock the Undead using electric waves. Pack-A-Punching the Sledgehammer changes the weapons name to Zjolnir, a clever reference to Thor's Mjolnir.
This is not the first time that Thor's hammer appeared in a "Call of Duty" game. The legendary hammer was also present in the campaign mode of "Call of Duty: Black Ops 2." The game has an easter egg that showed the hammer stuck to the ground.
"Call of Duty: Black Ops Cold War" is playable on PC, Xbox One, Xbox Series X, Xbox Series S, PlayStation 4 and PS5.
© Copyright IBTimes 2023. All rights reserved.
FOLLOW MORE IBT NEWS ON THE BELOW CHANNELS