Coinbase Faces Class Action Lawsuit For Allegedly Failing On Its Promises
KEY POINTS
The lawsuit against Coinbase was filed on Jan. 13
The plaintiff accused Coinbase of failing to provide its users access to Flare and Songbird tokens
Coinbase reportedly failed in its promise to participate in the Flare airdrop event
Coinbase, a publicly traded company that operates a centralized cryptocurrency exchange platform, was slapped with a class action lawsuit over its failure to issue two airdrops, namely, Flare Network's native token FLR and Songbird (SGB) token, a court filing showed.
The lawsuit was filed on Jan. 13 at the U.S. District Court of the Northern District of California by plaintiff Dallas Woody, accusing Coinbase of failing to provide its users access to Flare and Songbird tokens despite the exchange allegedly agreeing to distribute the airdrop to all XRP holders.
HODL LAW CALI, the representative of the plaintiff, alleged that despite its announcement in December 2021, Coinbase failed in its promise to participate in the Flare airdrop event.
The Songbird token was scheduled to be distributed first, followed by the distribution of the FLR tokens. These tokens were then supposed to be deposited to users' accounts.
Based on the complaint filed by the plaintiff, Coinbase refused to distribute both Songbird and Flare tokens even though it received them ahead of the scheduled distribution set on Jan. 9, 2022.
"Unlike the largest digital asset exchanges that likewise participated in the Flare Airdrop and lawfully distributed SGB and FLR to its users (such as cryptocurrency exchanges Uphold and Kraken), Coinbase refuses to distribute Plaintiff's SGB and FLR tokens, despite having received them from Flare Network at the time of the SGB and FLR distributions," the complaint read.
"In so doing, Defendants have unjustly converted the property of Plaintiff in addition to breaching California's Unfair Competition Law and committing several other tortious acts," it added.
"Based on Defendants' unlawful actions with respect to SGB and FLR, Plaintiff individually and on behalf of the proposed class of all Coinbase customers with accounts holding XRP, Plaintiff seeks declaratory relief that he is the owner of SGB and FLR currently held by Coinbase on his behalf and damages related to losses incurred through Defendants' unlawful conversion of Plaintiff's SGB and FLR," the complaint read.
The class action lawsuit came on the heels of Coinbase's announcement that it will reduce its global workforce by 20% and rumors of a possible shutdown of some of the company's operations in other regions like Japan as the product of this layoff.
The layoff, alongside several restructuring measures, is anticipated to cut down Coinbase's operating expenses by 25% for Q1 2023, ending in March.
The layoffs, along with other restructuring measures, will bring Coinbase's operating expenses down by 25% for the quarter ending in March - a move that goes against its plan in early 2022 of adding around 2,000 more jobs.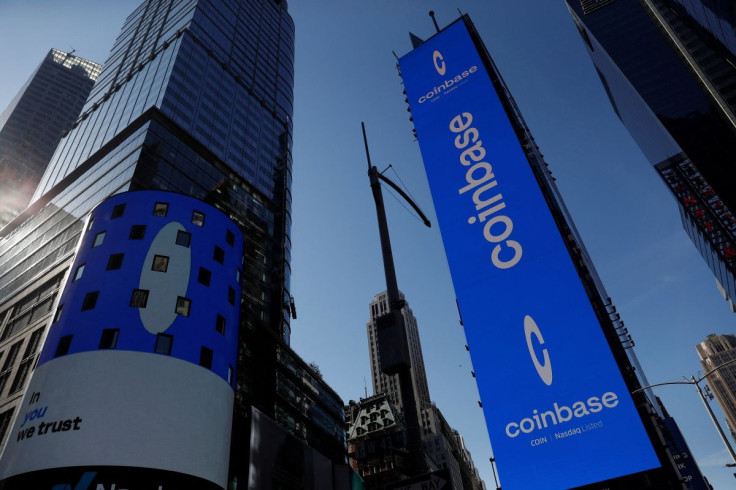 © Copyright IBTimes 2023. All rights reserved.