Cologne Sexual Assaults: German Police Arrest 2 Suspects, 18 Asylum-Seekers Linked To New Year Eve's Crime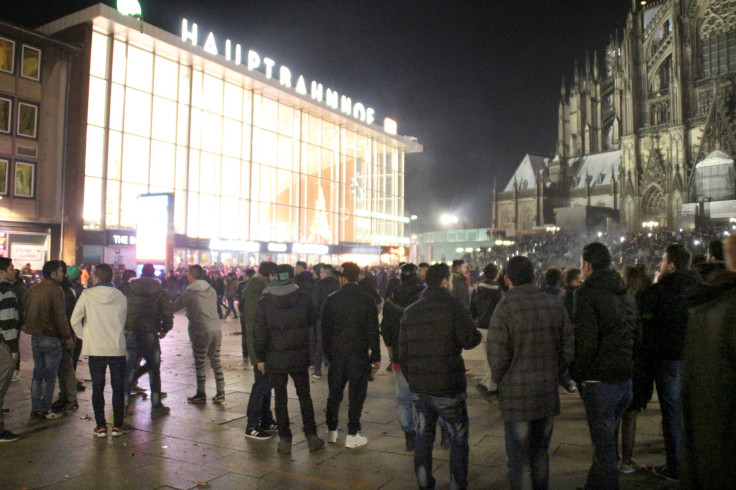 Germany will crack down on asylum-seekers committing crimes in the country, ruling parties said Friday, according to Reuters. The comments follow a spate of assaults on women in the western city of Cologne on New Year's Eve.
German police have arrested two suspects — males aged 16 and 23, with "North African roots," a police spokeswoman said Friday, without elaborating, Reuters reported. German interior ministry said earlier Friday that police have identified 31 people in connection with crimes committed in Cologne on New Year's Eve, of whom 18 were asylum-seekers, the Associated Press reported. Tobias Plate, a spokesman for the interior ministry, said that the suspects were detained for theft and assault, but were not suspected of committing the sexual attacks.
On New Year's Eve, about 1,000 young men circled women in Cologne groping and, in one reported case, raping women.
Following the assaults, German Chancellor Angela Merkel's Christian Democrats party called for tougher penalties against asylum-seekers committing crimes, according to a draft paper, Reuters reported. The draft suggested that refugees and asylum-seekers who have been sentenced to prison or probation should be banned from eligibility for asylum.
German Vice Chancellor Sigmar Gabriel, leader of the Social Democrats, coalition partners to Merkel's conservatives, supported the draft. "Why should German taxpayers pay to imprison foreign criminals," Gabriel reportedly said. "The threat of having to spend time behind bars in their home country is far more of a deterrent than a prison sentence in Germany."
German newspaper Kölner Stadt-Anzeiger and national daily Die Welt, which published an online preview of investigations by its Welt am Sonntag Sunday paper, reported that some suspects were asylum-seekers from Syria and were detained for interrogation, Deutsche Welle reported Thursday. The newspapers' reports, citing officers on duty on New Year's Eve, stated that officials checked the photo identities of at least 100 people present at Cologne's central station on Dec. 31, 2015, following their suspicious behavior. Of them, 71 people were identified, 11 were detained and 32 criminal complaints were registered, the Welt am Sonntag report stated, according to Deutsche Welle.
On Thursday, Merkel condemned the assaults and said that she would be willing to make deportation practices stricter, while stepping up police presence. Merkel said if amendments to the law or an increased police presence are needed, those would be "necessary responses." She added that the federal government would look into whether enough has been done to enforce the deportation of culprits in order to send a "clear sign" to those who violate Germany's laws.
© Copyright IBTimes 2023. All rights reserved.
FOLLOW MORE IBT NEWS ON THE BELOW CHANNELS