Colorado To Blaze Marijuana Tourism Trail In 2014 With Legal Pot Shops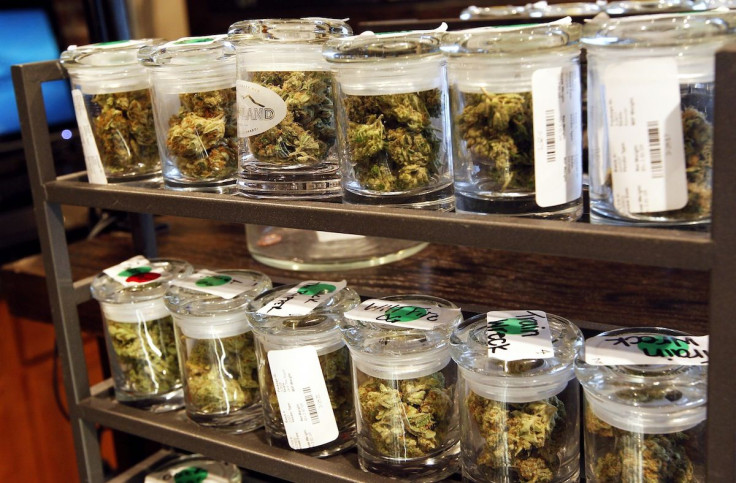 On April 20, 2013, "America's first legal marijuana tourism company," My 420 Tours, launched its debut journey into Colorado's cannabis culture. The trail-blazing company now has more than 4,000 people on its waiting list for future tours, which will kick off, in earnest, on Jan. 1, 2014, the day Colorado becomes the first U.S. state to allow recreational pot shops.
Both Colorado and Washington legalized recreational use of cannabis in referendums in November of last year, but lawful sales to the public in designated pot shops was delayed while various groups hashed out the details of how to oversee the growing, distribution and marketing of the controversial drug. Everyday use of marijuana, after all, is still technically illegal under federal law.
Of course, getting high for the fun of it is hardly a new concept, but never before in the U.S. has it been an activity condoned under state law -- and never before has it been so easy for anyone 21 and older to purchase weed than it will be in just a few days' time.
"After the delays work themselves out in opening all the stores that have applied for licenses, buying pot will be as trivial as buying beer on your way from the airport up to the mountains," said My 420 Tours co-founder Matt Brown.
While the blogosphere is buzzing with excitement over marijuana tourism in 2014, the particulars of the new law remain shrouded in a green haze. For instance, regulations only permit the use of marijuana in a private place, but what exactly constitutes "private" is the subject of much debate.
"This is a very big unanswered question," Brown explained. "Strictly speaking, you can smoke in any designated smoking hotel room or in a private residence (rented or staying with friends). But in Denver there are only 609 hotel rooms in the entire city that allow smoking in the room or on a private balcony.
"In 2012, before legalizing pot, we had 10,775,000 adult tourists to the city of Denver," Brown continued. "Assuming that 10.8 percent of them smoke pot (the U.S. national average), then we had an average of 6,400 pot-friendly tourists every night of the year. That is at least five-times more people than total smoking-friendly rooms. So, the real question for visitors at the moment is where to legally consume pot without worrying they will get fined or kicked out of their hotel room."
Whether there will be enough pot to meet the expected rush next year is another matter altogether. State laws impeded efforts to ramp up production before Jan. 1, meaning it could take several months for supply to catch up with demand.
Similarly, any dispensary that wishes to transfer plants and finished product from its medical license to its retail license can only do so once, making it illegal for them to sell, say, 1,000 pounds of inventory from their medical license if they run out of their recreational stock.
Like liquor laws, all sales at the retail marijuana stores will require a government-issued ID proving that you are 21 or older. If you have a Colorado ID, you'll be able to purchase up to 1 ounce (28g) of marijuana and/or infused products. If you have an ID from anywhere but Colorado, you will be allowed to purchase 1/4 ounce (7g) per transaction. Customers can make multiple purchases from multiple stores in a day, and everyone in the state over 21 years of age is allowed to possess up to an ounce of marijuana at any one time.
Jan. 1, 2014, is a date that's noteworthy not just for hemp-eyed visitors, but cannabis growers, law enforcement officials and, in particular, tax collectors, who expect an influx in revenue from the newly legalized trade.
Arcview Market Research predicts the market for marijuana nationwide will grow from $1.4 billion in 2013 to $2.34 billion in 2014. That staggering leap of 64 percent is thanks in no small part to the addition of recreational pot in Colorado and Washington (which is expected to open pot shops in the spring).
Researchers at Colorado State University believe marijuana tourism in the Rocky Mountain State could generate $606 million in taxable sales in 2014 and rival the multibillion-dollar winter sports industry before the end of the decade. Similarly, Marijuana Business Daily editor Chris Walsh suggests that the combination of legal weed and powdery slopes "could set Colorado's skiing industry apart from its competitors in places like Utah and California" and drive the state's overall tourism revenue to record highs -- that is, if the smoke doesn't scare families away.
Several of Colorado's now plentiful marijuana tourism companies have planned pot-themed trips to the "high country" in 2014 for a taste of the state's two famed attributes. Colorado Highlife Tours suggests that you "come and get 'high' on a mountain," while Colorado Green Tours teases with the tagline "cannabis apres-ski anyone?"
The demographics for these hosted trips may surprise you. "Baby boomers -- the 50-plus crowd -- are the prime market for our kind of tours," Brown explained. "Some with families and other responsibilities stopped smoking pot in college and then lost access to it. Others have exhausted their options and use it for medicinal reasons. Either way, they are the fastest growing market in the United States."
A Gallup poll out in October showed that, for the first time, Americans favored legalizing recreational use of marijuana by a clear majority of 58 percent. By contrast, just 12 percent favored legalization when Gallup conducted its first poll on the subject in 1969.
For those interested in planning a trip in 2014, My 420 tours is expanding its offerings to include couples' getaways and science-based explorations into the marijuana industry, in addition to its standard tours, which entail cooking classes, growing lessons and private happy-hour parties. Brown said each of his trips offered pot smokers a way to finally "come out of the closet" in a state where they no longer have to hide.
© Copyright IBTimes 2023. All rights reserved.