Colorado Woman Charged In Father's Murder After Body Found Encased In Concrete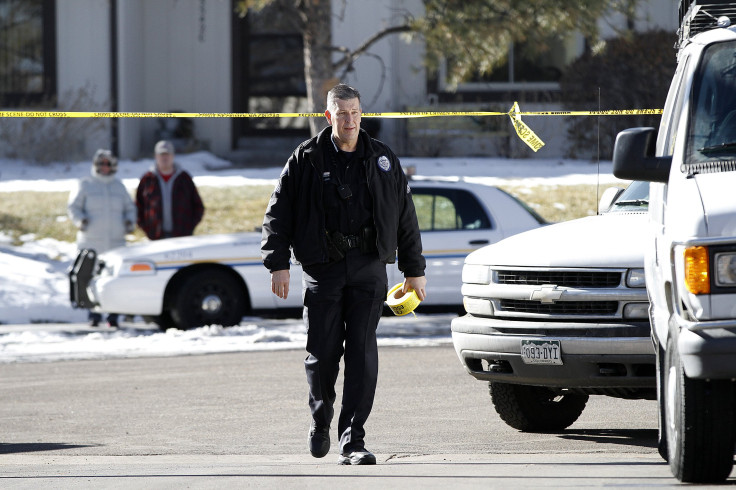 A Colorado woman was charged with murder after police found her 69-year-old father's body encased in a concrete inside his Denver home. Dayna Jennings, 44, was arrested Jan. 10 in the death of her father William Mussack, the 17th Judicial District Attorney's Office said.
According to an arrest affidavit made public Wednesday, Mussack's body was found about a month after the victim's family and friends lost contact with him.
After her arrest, police interrogated Jennings when she admitted to pouring concrete into the crawlspace of the house. She was charged with first-degree murder. She also faced charges of tampering with a deceased human body. She is jailed without bond, reports said.
The investigation into Mussack's disappearance began in late December after his family asked the police to check on him as he had not spoken to them for several weeks. When officers first visited Mussack's home on Dec. 28, Jennings told them that her father did not live there.
During a few other visits to the house, police found that the house smelled "like sewage and something rotting," according to the affidavit. When asked, Jennings, at the time, told officers that a toilet had overflowed in the basement.
Police raised doubts about Jennings' statement when they found unusual activity related to Mussack's bank account in December. A check of $500 with a signature that did not match prior ones was issued to Jennings, police said, adding that there were also several purchases made on Amazon at the time using Mussack's account.
Jennings' ex-husband, Joel, told investigators that she was "impulsive and irrational at times" and also had patterns of "intense and unstable relationship with family, friends and loved ones."
Mussack's son, Brian, later told the police that his father sent him a text message on Dec. 7 saying that Jennings had "drugged" him and he "had been unconscious for 15 hours after taking a bite of hamburger she had given him," according to the affidavit.
"He recalled taking a bite from a hamburger, and the hamburger was still on an end table with one bite taken out of it when he awoke," Brian said, adding that it was the last time he had heard from his father.
The affidavit said that "no verifiable sightings or communications with William Mussack by any family or friends" could be found after Dec. 8.
Brian also told police that Jennings had texted him two weeks later complaining that their father was being abusive.
Further investigation into the case revealed that Jennings had rented two garbage dumps and had also allegedly removed the flooring and the carpet, according to the affidavit.
Jennings is due in court on Feb. 15.
© Copyright IBTimes 2023. All rights reserved.