Comic-Con 2014 Autograph Schedule: Dates And Times To Meet Your Favorite SDCC Celebrities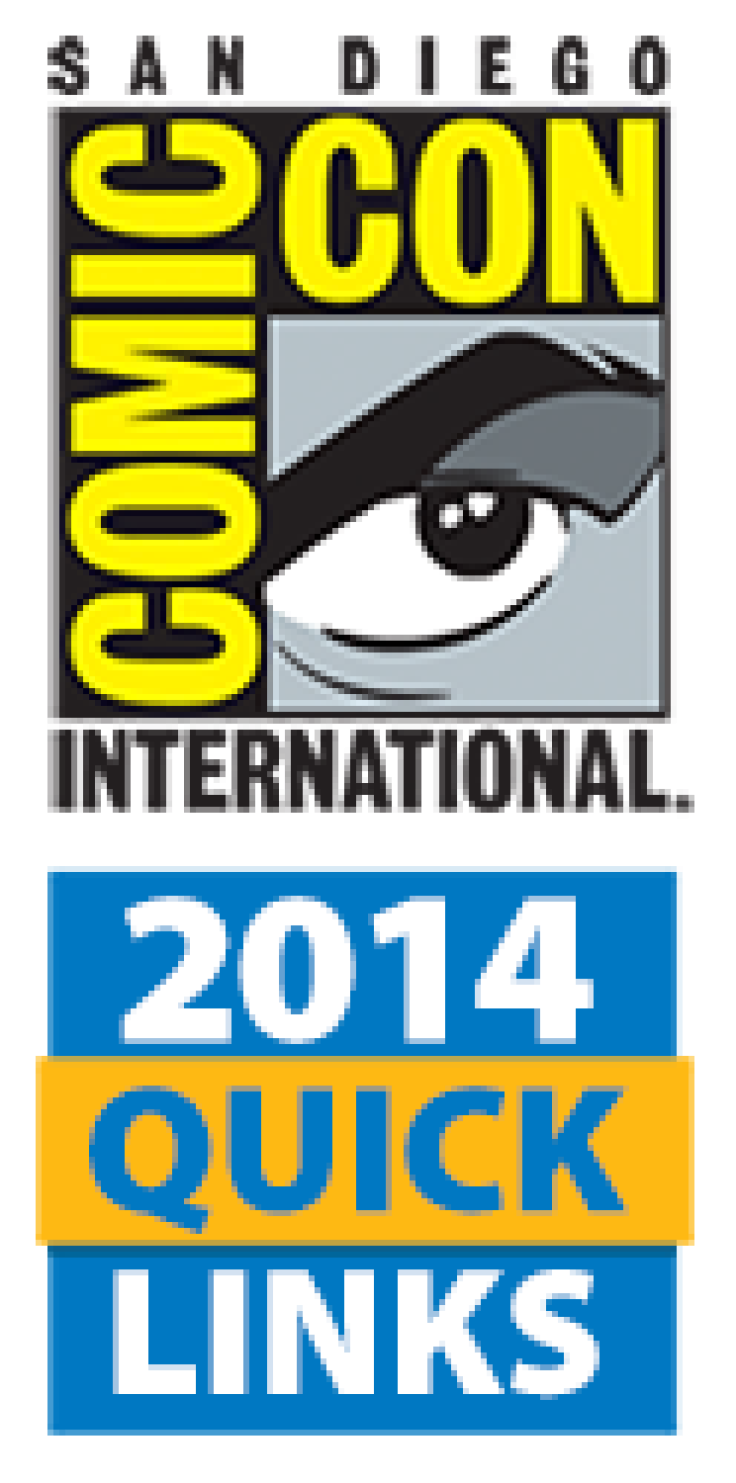 Let the 2014 Comic-Con countdown begin! In just a few days the sunny city of San Diego will be overrun with TV, film and comic enthusiasts alike as they all eagerly wait for the gates of SDCC to open for four-fun filled days of entertainment.
And can you blame the zealous attitude of attendees? We can't – especially after we checked out the amazing lineup of this year's panels. From the cast of "Game of Thrones" to the zombie-slicing crew of "Walking Dead, we have a feeling this might be Comic-Con's most epic convention yet.
[Check out the top 35 panels of SDCC 2014]
To top it off, fans have been given the opportunity to meet these entertainment idols during the 2014 event – and yes, we have the Comic-Con autograph schedule for you so you won't miss out on meeting your favorite actors, creators and writers. For the complete schedule, click here. Otherwise check out the must-see names below of people who you need to totally sign your stuff. Just note that some of these singings require a draw (which is taken in advance) due to exclusivity. We've marked those signings with an asterisk.
Thursday, July 24:
*Notes a ticket drawing is necessary for participation
10:00 a.m. PDT
Clare Kramer – Have all your "Buffy the Vampire Slayer" dreams come true by getting Kramer's autograph. Held in: AA14
Noel Guglielmi – Get your "Walking Dead" fix by meeting Giglielmi, who played Felipe on the AMC series. Held in: AA13 Friday, Sat
12:00 p.m. PDT
Judah Friedlander – Have a laugh with the "Sharknado 2" and "30 Rock" star during this signing. Held in: AA21
1:00 p.m. PDT
Guillermo del Toro * - (9:00 a.m. drawing) A limited signing will be available to those interested in meeting the mastermind behind "The Strain." Held in: AA06
2:30 p.m. PDT
George R. R. Martin and Donato Giancola * – (9:00 a.m. drawing) Get your "Song of Ice and Fire" calendar signed by the man, the myth, the legend himself. Held in: AA03
10:00 a.m. PDT
S.S. Wilson – Meet the writer responsible for giving you chills with his work in "Tremors" and "Short Circuit." Held in: AA31
12:00 p.m. PDT
Evangeline Lilly – Meet the talented actress who you've spotted in "The Hobbit, "Lost," "The Hurt Locker" and more. Held in: AA20
2:30 p.m. PDT
Bryan Lee O'Malley – Get to meet the author responsible for the "Scott Pilgrim" series. Held in: AA21
Larry Thomas – See if you can get the Soup Nazi to sign your can of cream of mushroom. Held in: AA26
3:30 p.m. PDT
Brian K. Vaughan – Writer/executive producer of "Y," "The Last Man," "Under the Dome" will be singing at 2014 SDCC. Held in: AA20
11:30 a.m. PDT
George R.R. Martin * – (9:00 a.m. drawing) Get your "GoT" collectibles signed by Martin. Held in: AA07
Weird Al Yankovic * - (9:00 a.m. drawing) Things are sure to get weird at this signing. Held in AA06
Phineas and Ferb" – Meet the show's talent from the hit carton series. Held in: AA03
2:30 p.m. PDT
Jason Mewes * - (9:00 a.m. drawing) Nothing will be silent about this signing! Meet the actor/author from "Clerks." Held in: AA20
11:30 a.m. PDT
Sesame Street – Have all your childhood dreams come true be getting to chance to meet Cookie Monster, Baby Bear, Grover and Bert! Held in: AA20
What autograph signings are you attending? Sound off in the comments section below.
© Copyright IBTimes 2023. All rights reserved.