Comic-Con Movie Trailers 2016: 'Justice League,' 'King Arthur,' 'Suicide Squad' And More Previews From SDCC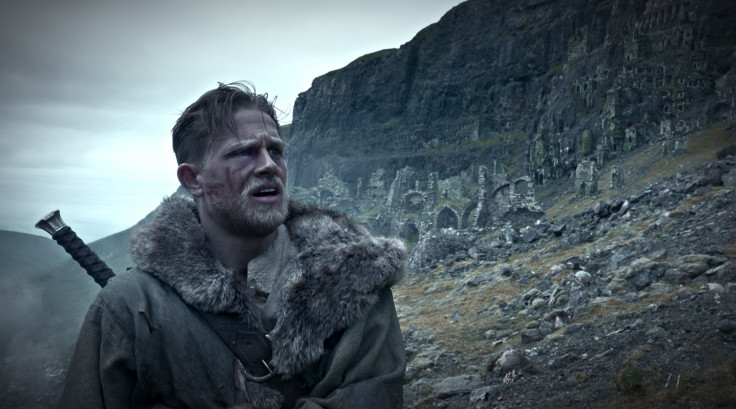 San Diego Comic-Con provides plenty of exclusive content for attendees. While things like "Spider-Man: Homecoming" footage were only shown to Hall H, plenty of other videos hit the internet immediately after debuting at SDCC 2016. The convention, held over the weekend, was host to a ton of trailer premieres. See the previews below for some of the most highly anticipated films coming out within the next year:
"Wonder Woman"— Diana Prince (Gal Gadot) sees a man for the first time in this trailer, seen above. (Release date: June 2, 2017)
"Justice League"— Batman (Ben Affleck) realizes that assembling the Justice League might take a little more convincing than he planned. (Release date: Nov. 17, 2017)
"The LEGO Batman Movie" — This "Batman" movie is just a little lighter than "Justice League." Batman accidentally adopts a son that he raises to become Robin. (Release date: Feb. 10, 2017)
"Kong: Skull Island" — Tom Hiddleston, Samuel L. Jackson and Brie Larson are all in the Marvel Cinematic Universe, but in this film they're just ordinary humans — who have to fight an extraordinary ape. (Release date: March 10, 2017)
"Fantastic Beasts and Where to Find Them" — The SDCC trailer reveals that Newt (Eddie Redmayne) is not so worried about what his creatures will do after their escape. His real concern is that they're "surrounded by the most vicious creatures on the planet: humans." (Release date: Nov. 18)
"Blair Witch" — This sequel to 1999's "The Blair Witch Project" might be just as terrifying as the original. (Release Date: Sept. 16)
"Snowden" —Joseph Gordon-Levitt plays Edward Snowden in this biopic opposite Shailene Woodley. (Release date: Sept. 16)
"King Arthur: Legend of the Sword" — Arthur (Charlie Hunnam) doesn't exactly want to be a fighter, but it looks like he doesn't have much of a choice. (Release date: March 24, 2017)
"Suicide Squad" — The latest trailer for the DC Comics flick shows off some new footage and teases the rockin' soundtrack. (Release date: June 6, 2017)
"Doctor Strange"—The preview for Marvel's next superhero blockbuster shows Strange (Benedict Cumberbatch) learning how to travel between realities. (Release date: Nov. 4)
What were your favorite film trailers from San Diego Comic-Con? Sound off in the comments section below!
© Copyright IBTimes 2023. All rights reserved.