Company Releases Indian Workers Detained In Bahrain For 6 Years
Powerful Worldwide Lobby Upstages Nass And Saves Trapped Workers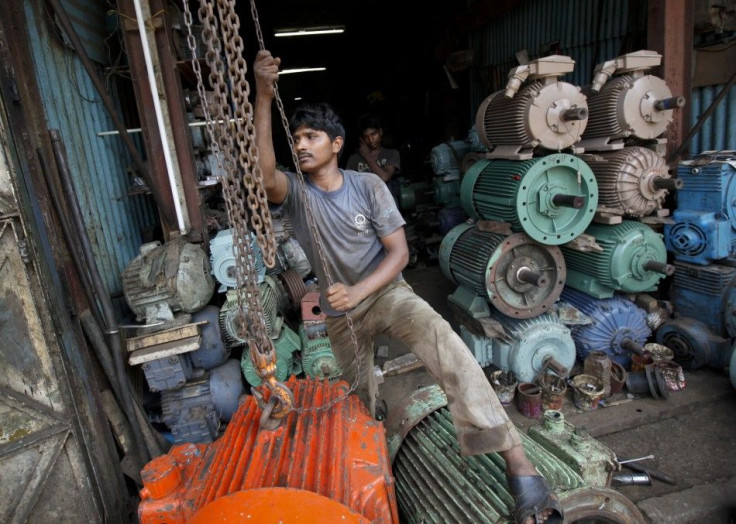 Nass Contracting Co., a wealthy Bahraini construction giant that was recently under fire from human rights groups for keeping more than 100 migrant Indian employees in Bahrain for six years, announced on Tuesday that it would permit its workers to leave the country and return home.
The company's decision comes in the wake of a powerful global civic movement led by Avaaz.org, which approached its Scottish business partner, Braemer Golf, in early July, with a plea to request Nass to free its laborers from a travel ban imposed on them by a Bahrain court in 2006, when Nass' management filed a motion complaining that workers were violating the terms of their employment contracts.
The Avaaz campaign, called Save 100 friends Trapped in Bahrain, was launched on June 28 by an Indian citizen, Shankar Mariappan, days after his brother Pasupathi Mariappan, 33, an employee of Nass Contracting Co., committed suicide in Bahrain after several failed attempts to leave his job at Nass and return to India.
Pasupathi Mariappan was lured to Bahrain by a placement agent years ago with a job offer as a welder-fitter at Nass. Mariappan's family took a hefty loan in India to facilitate his passage to Bahrain. However, Mariappan, on reaching Bahrain, discovered that the kind of work he was made to do was starkly different from what he was first offered while in India. Lowly pay, mounting debts and high medical expenses following a serious illness came to a head when he repeatedly tried to return to India, only to eventually find out that the court had slapped a travel ban after Nass filed a complaint against him and about 110 other workers in 2006.
After seeing a story on the incident in a local daily in Bahrain, Avaaz campaigners approached the Indian Embassy in Bahrain to conduct an inquiry. Indian Embassy officials told them that Nass Contracting Co. had been enticing Indian workers for years, with fraudulent offers of attractive jobs and pay checks.
Avaaz.org volunteers got more than 20,000 people to sign a petition when Nass Contracting failed to respond to criticisms from human rights groups and entreaties from the Indian Embassy in Bahrain and the Indian government, which had already blacklisted the company.
When we found that Nass had entered into a partnership with Braemer Golf, we thought targeting Nass' financial interests would be a good way of pressuring them to free their workers. We had no reason to believe that Braemer was aware of Nass' practices, said an Avaaz volunteer who requested to remain unidentified.
Avaaz sent a letter to Braemer Golf's CEO, Keith Haslam, on July 2, explaining the situation of Indian laborers at Nass. On July 6, Avaaz representatives had a call with Haslam, who agreed to speak to Nass partners.
Within days, Nass agreed to meet with the Indian Embassy in Bahrain for renewed negotiations that resulted in its policy reversal announcement on Tuesday. In addition, the company has committed to a new policy where workers will no longer face travel bans. Nass also said that it would refrain from initiating or pursuing legal actions against workers who leave the company before their contracts expire.
As a matter of goodwill gesture and with a view to demonstrate their continued concern for the welfare of all of their workers, Nass Contracting confirmed that the company will not hereafter institute any legal proceedings against runaway workers except in cases of criminal offence, if any, committed by them, the company said in a statement. In addition, the company confirmed that it will withdraw all court cases pending against runaway workers.
In just three weeks, people power has brought an end to the construction company's cruel ban, Ricken Patel, executive director of Avaaz, said in a statement. This is a huge victory for 20,000 people who stood with Shanker Mariappan and pressured Nass Corporation to do the right thing. We welcome the interventions of the Indian Embassy and Braemar Golf in Scotland who helped secure the release of over 100 workers.
Bahrain is home to nearly 400,000 Indians. About 70 percent of them live hand-to-mouth because they are misled and underpaid by their employees. More often than not, their passports are confiscated too. Companies approach courts with claims of contract violations when their workers search for deliverance from exploitation at their hands. These charges win companies the right to forbid workers from leaving through travel bans that remain rampant as a feature of Bahrain's Kalafa, or slave trade, system.
Bahrain's government should change these laws by disallowing travel bans, said Ian Bassin, a director of the Avaaz campaign. Meanwhile, other companies can learn from the Nass story and the efforts of a small team of citizens around the world.
© Copyright IBTimes 2023. All rights reserved.