Comply Premium Tips Hands-on Review: Premium Upgrade for Earphones
This article uses affiliate links, which means if you purchase products through these links, we may earn a commission. Click here to see our
T&C
. For licensing please click
here
.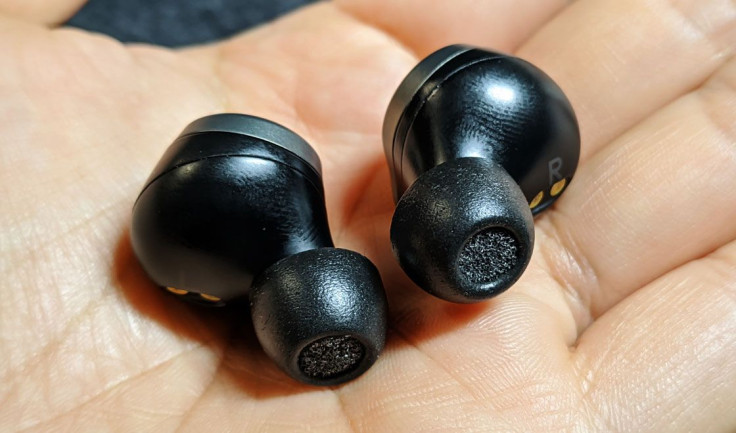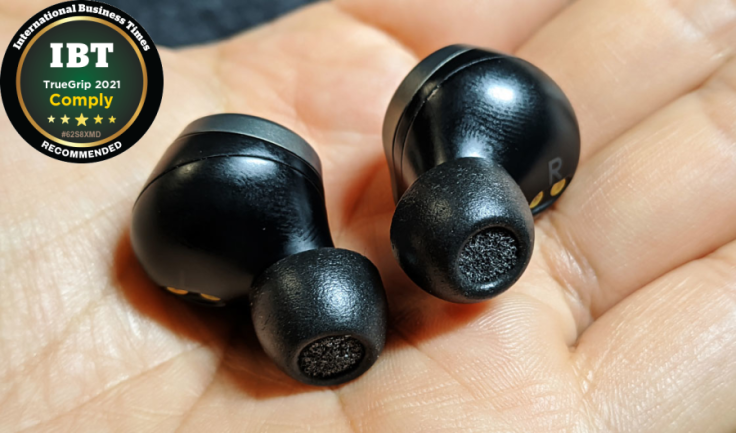 If you've bought earphones in the last few years, you will notice that earphone makers are now including a large range of tips in the package. FiiO for example includes a whopping 12-13 sets of ear tips that differ in profile and material; from silicone bullet shaped tips to bi-flange tips to memory foam tips. Even Sennheiser's newly released flagship IE 900 let's its user choose from 6 different sets of tips, proving that earphone makers are recognizing the importance of earphone tips to the listening experience.
Way back in 1990 however, a company that branched out from 3M has already recognized the importance of this key component of the earphone, and started to develop its own patented technology to produce tips according to an expert understanding of the ear canal. More than 30 years later, Comply Premium Earphone Tips is continuing its endeavor to produce tips to give the latest earphones an easy but significant upgrade.
How much of a difference does tips from this veteran company make to the actual listening experience? Let's dive in to find out.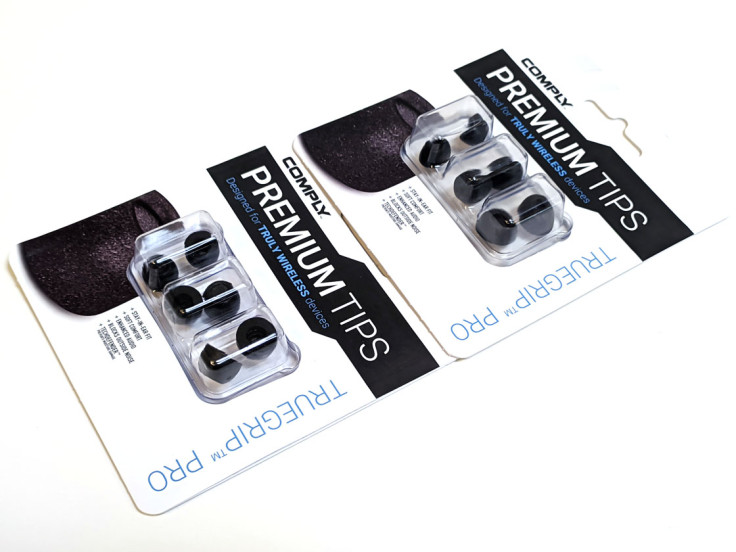 Accommodating fit for Various Earphones
The expertise of Comply tips is apparent when considering how many types of foam tips it has developed. There is a different tip to fit a wide variety of earphones as well as applications. For this review we're testing both the TrueGrip range tips that are made for True Wireless Stereo (TWS) earbuds and also the Comply Soft Wraps that are made to improve custom IEM fit.
For the TrueGrip series, as the name suggests they provide a secure fit so that TWS earbuds won't fall out during a workout. Even under the same series, we're testing two types of profiled tips: the TW-170-A which is round in profile and the TWo-220-C which is elliptical in profile - each of them matching earphones with a matching nozzle shape.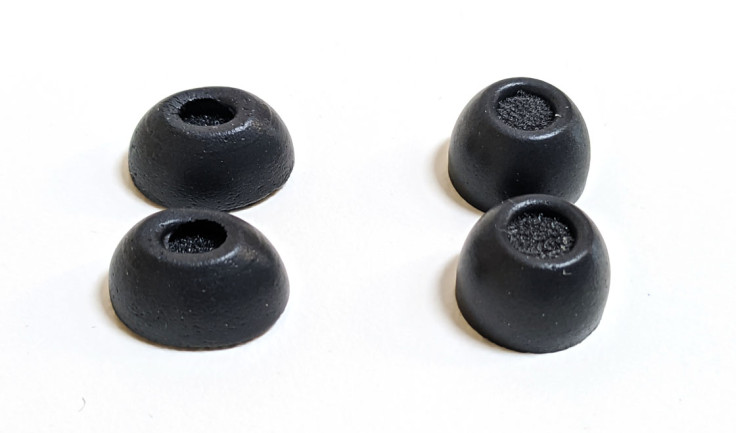 Even though the TW-170-A and TWo-220-C are made to fit Jabra 65t/75t and Jabra 85t/Galaxy Buds respectively, I found that they generally fit most of the earphones as long as the shape matches. The TW-170-A for example can fit securely on the new Sennheiser IE 900 as well as the Campfire Satsuma and Honeydew IEMs that has round nozzles; while the TWo-220-C found good fit on the 1MORE ANC Pro and True Wireless ANC In-Ear Headphones - both with elliptical nozzles.
There could well be other Comply tips that better match these earphones, but it's not an exact science. These tips have good flexibility and can be used on various earbuds.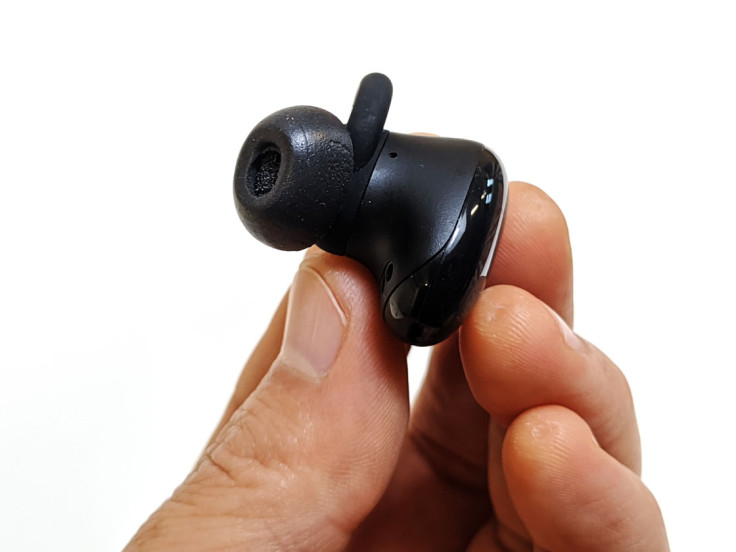 Improved Comfort
You might be asking the question: since I already have factory foam tips from my earphone, why do I need to upgrade them? I answered my own question by testing factory tips side-by-side with the Comply TrueGrip tips.
First of all, what I noticed is that the Comply TrueGrip tips are stiffer than factory tips, they feel more dense, especially noticeable when compressing them between my fingers. When putting them in the ears, common sense dictates that softer tips should be comfortable, however the reality was quite the opposite. I found that the factory tips applied more pressure on my ear canal, while in contrast the Comply tips were more comfortable to wear - particularly when wearing the earbuds for prolonged periods.
Though the Comply TrueGrip tips apply less pressure to the walls of the ear canal, they still form a secure seal that doesn't break when I open my jaw or when I move around. Upon trying them, it became apparent that these tips offered greater comfort than factory tips, even with high-end earphones.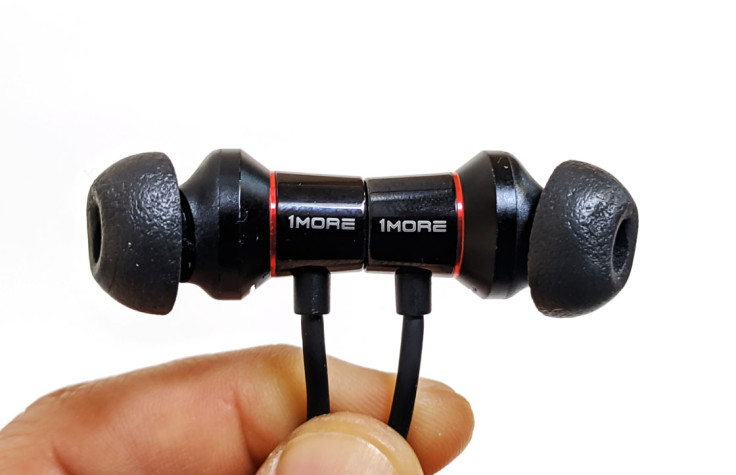 Superior Sound Isolation
The way I test for sound isolation is quite simple: I go to a quiet place, and use the 'rubbed finger hearing test' while wearing the headphones. I usually do this with ANC headphones, and I utilized this same method with the Comply TrueGrip tips, again comparing factory tips with it.
The difference was conclusive: though I was able to hear the finger rubbing with the factory tips, the TrueGrip tips completely blocked out the sound. I did this test multiple times with both the TW-170-A and TWo-220-C and found the same result, proving the superior noise isolation quality of the Comply tips.
When pairing the TrueGrip tips with the best ANC earphones that I've used - the 1MORE ANC Pro, I believe I've found the most effective noise blocking earphone combination, and the complete silence that I can get with them is stunning.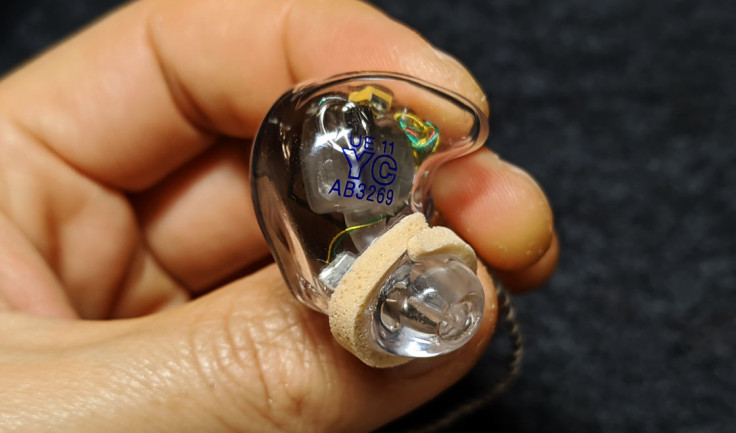 Unique Solution to Improve IEM Fit
As mentioned previously, Comply also has a solution for custom IEMs called the Comply Soft Wraps, and it is a patented product that improves IEM fit. Since we recently tested the Ultimate Ear CSX 11 which had a custom molded case that is more prone to break seal when I open my jaws, we wanted to see if the Soft Wraps can make it fit even better.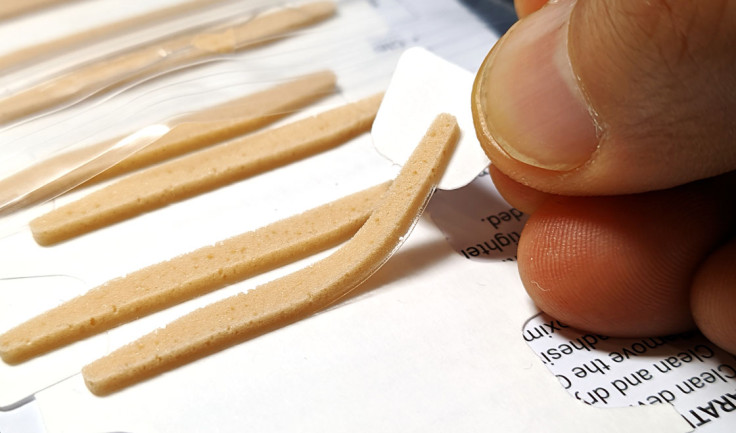 The Soft Wraps are dispensed on little tabs that allow easy application, and I successfully applied it on my first try, wrapping it around the tip of the IEM, near the opening of the nozzle. Even though the Soft Wraps are relatively thin compared to the usual tips, they are still made of the dense Comply foam which expands after being compressed.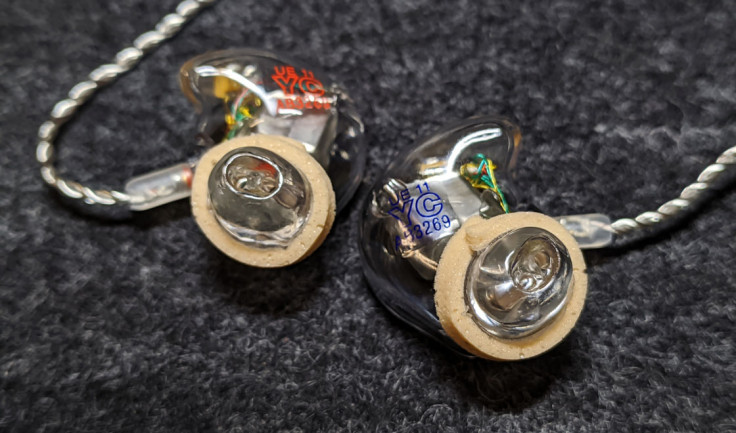 The result is quite dramatic. After applying the Soft Wraps, the UE IEMs no longer break seal - even if I yawn, or eat something while wearing the earpieces. These little strips made an impressive improvement on a pair of $1,000 earphones, they are one of the best investments that CIEM owners can make for a tighter fit.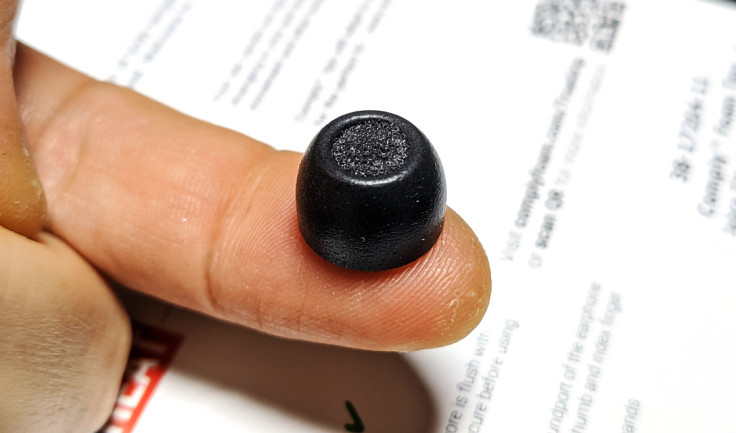 Final Verdict
Is it worth spending a little more money to upgrade your earphone tips? After trying out the Comply Premium Tips, my conclusion is a definite yes. For people who want superior comfort as well as noise isolation, this is an upgrade that you won't regret. Though it might not look all that dramatic, once you try Comply tips, you will pack away the factory issued tips in a heartbeat.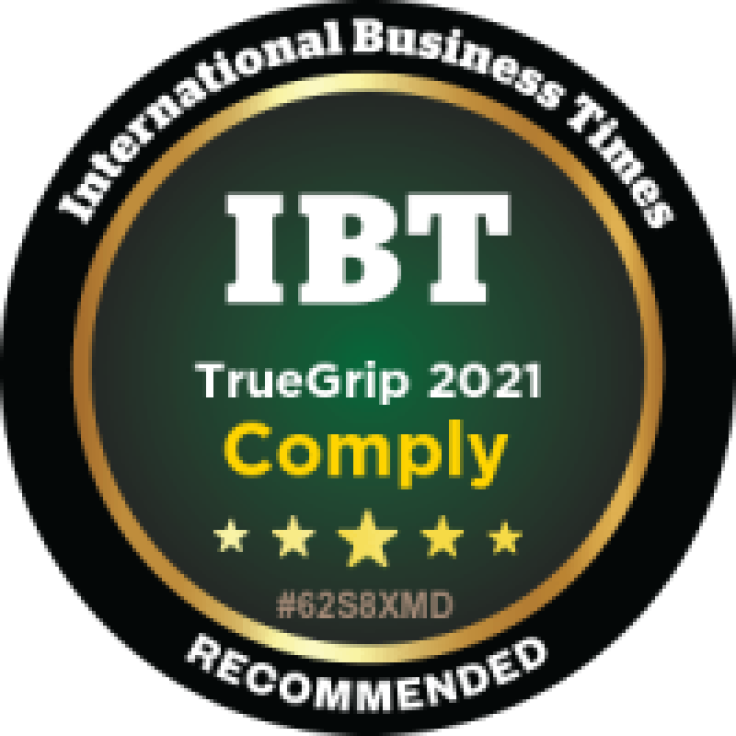 For people who either need the noise isolation in flights on business trips, or those who just need more quiet and focus while working from home, I recommend the Comply TrueGrip tips. We're rewarding them with the IBTimes Recommended Badge.
Sam is a production engineer turned tech writer who specializes in seeking out gadgets that enhances productivity while still looking sharp. This is a contribution to an ongoing IBTimes review series on gadgets for Business Travelers.
© Copyright IBTimes 2023. All rights reserved.