Confederate Flag Debate Derails House Spending Bill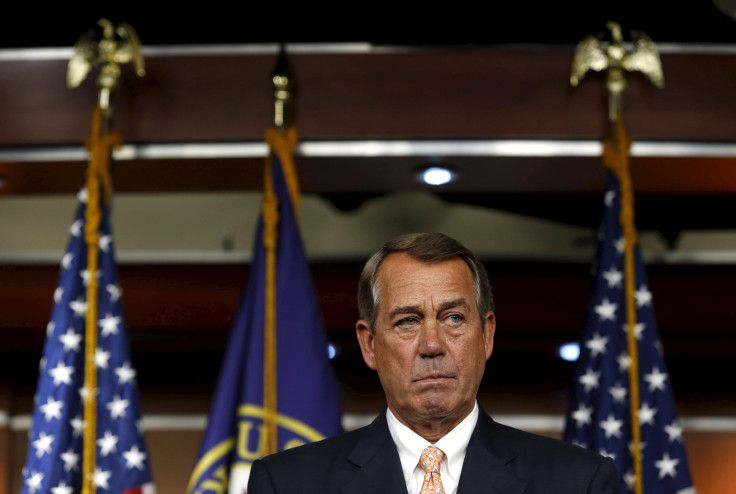 WASHINGTON -- The debate over the Confederate flag forced House Republican leadership to yank the Interior and Environment Appropriations bill on Thursday hours before it was slated to receive a vote. The decision came after an amendment was filed on Wednesday night that would have reinstated the ability to have Confederate flags in federal cemeteries.
House Speaker John Boehner said the decision to delay the vote was made in order to allow members in both parties to hold discussions about how to handle the flag. Boehner said he worried the Confederate flag debate was becoming a "political football."
"I actually think it's time for some adults here in the Congress to actually sit down and have a conversation about how to address this issue," said Boehner, who when asked said he doesn't think the flag should be flown at cemeteries. "Let's have a conversation about how to address what frankly has become a very thorny issue."
Search Interest In Term "Confederate Flag" | FindTheBest
The debate over the Confederate flag has grown across the nation in the aftermath of the murder of nine black churchgoers by a white man who cited racism as his motive and posed in pictures previously with the flag. South Carolina's legislators voted early Thursday morning to remove the flag from the state capitol grounds.
On Tuesday, a group of Democratic House members successfully offered an amendment to the Interior and Environment Appropriations bill that would ban flying the Confederate flag at federal cemeteries. The Interior and Environment Appropriations bill funds the nation's parks. Currently, the flags can be placed on the graves of Civil War veterans who are buried in federal cemeteries that mark Confederate Memorial Day. Other amendments -- one to prohibit the park service from displaying the flag out of historic context and another to prohibit selling Confederate flag-themed items -- also passed the House.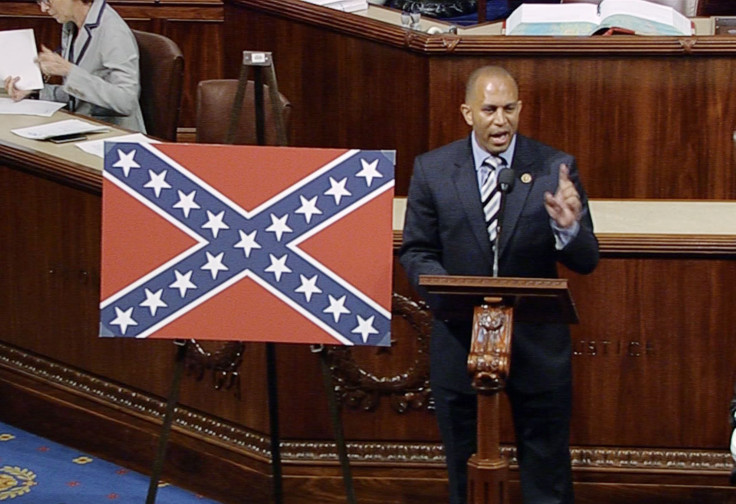 But in a surprise reversal, on Wednesday night Rep. Ken Calvert, R-Calif., offered another amendment that would restore the ability to display the flag in cemeteries. Democrats immediately became enraged about the amendment. Several took to the floor with posters depicting the flag to speak against it.
Calvert, who is running the debate on the bill, said he was acting at the request of his leadership and the amendment didn't reflect his desire to preserve the flag. "The amendment offered last night to the Interior and Environment Appropriations bill was brought to me by Leadership at the request of some southern Members of the Republican Caucus," Calvert said in a statement. "Looking back, I regret not conferring with my colleagues on the other side of the aisle, especially my Ranking Member Betty McCollum, prior to offering the Leadership's amendment and fully explaining its intent given the strong feelings Members of the House feel regarding this important and sensitive issue."
© Copyright IBTimes 2023. All rights reserved.