Confederate Monuments Removed: New Orleans Statues To Be Relocated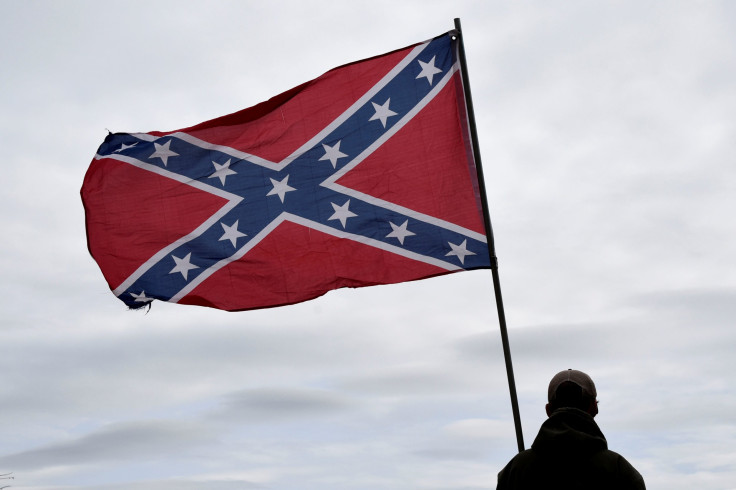 A Confederate monument in New Orleans will be relocated after it was disassembled Monday morning. The statue is one of four prominent Confederate monuments that will be removed from New Orleans' city center.
Amid protests from some — and celebration from others — The Liberty Place monument, a large and historic obelisk located at one end of Iberville Street, was deconstructed by local authorities in the early morning hours, the Associated Press reported.
The Louisiana city is in the process of taking down four major Confederate monuments and statues, some of which include the Robert E. Lee statues at Lee Circle and the Jefferson Davis statue. The Liberty Place statue was the first to go. The monument was built to commemorate an event in which members of the "Crescent City White League" sought to oust a biracial state militia in police force, post-Civil war, according to CNN.
The morning of the statue's deconstruction, protesters arrived at the site to voice their disapproval of the landmark's removal. The now-dissembled monument will be relocated, and police barricaded the area to ensure the monument's safe disablement.
READ: Confederate Flag Update: New Orleans Can Remove Three Monuments From The Historic South, Federal Court Rules
The statue's removal coincides with Confederate Memorial Day, which often takes place on the last Monday of April, according to Time and Date. Although the state of Louisiana does not celebrate the holiday, some states like Georgia and Alabama do, and government offices within the states close in observance.
"The removal of these statues sends a clear and unequivocal message to the people of New Orleans and the nation: New Orleans celebrated our diversity, including and tolerance," Mayor Mitch Landrieu said in a press release. "Relocating these Confederate monuments is not about taking something away from someone else. This is not about politics, blame or retaliation. This is not a naïve quest to solve all our problems at once. This is about showing the whole world that we as a city and as a people are able to acknowledge, understand, reconcile — and most importantly — choose a better future."
© Copyright IBTimes 2023. All rights reserved.