Consumers Irate over Incessant Droid Bionic Delay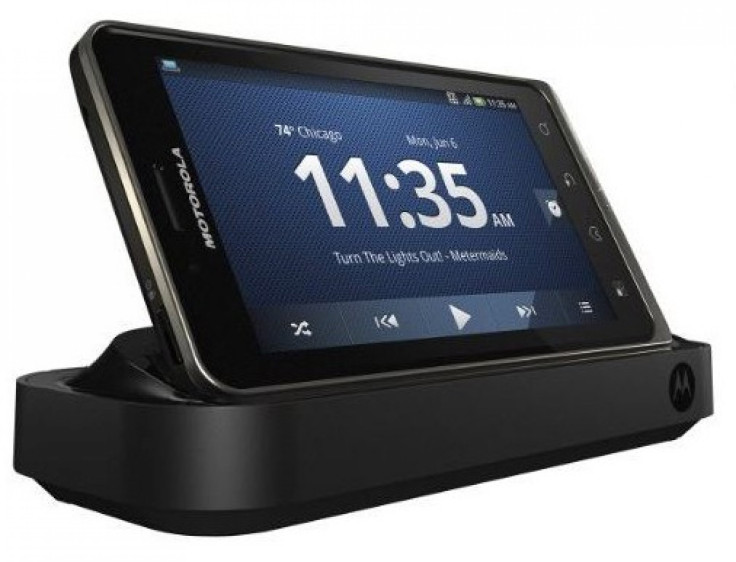 Motorola Mobility saw a disappointing quarter and projected an even more disappointing outlook, but while that may upset Wall Street, consumers are more upset that its anticipated Droid Bionic is getting a new date.
Observers are expecting newer handsets for "LTE," or 4G wireless, that should help the company's prospects in the new quarter, specifically the "Bionic" at Verizon , and the "Photon 4G" at Sprint-Nextel.
But Motorola CEO SanjayJha said the company's Droid Bionic, will be in stores in September, after having been delayed this past spring to August, setting consumers into a frenzy.
"Moto really dropped the ball... they're going to be competing with tough competition [Apple's iPhone 5, and Samsung's Galaxy S2] dropping around the same time," one reader said on IBT message boards. "With their delays causing isolated customer frustration spreading throughout the interweb and social media sites, Moto's new releases may not have the successful launch they were hoping for."
Quipped another reader: "Tired of waiting for Moto Bionic, these delays are a joke Motorola. I'm gonna move on.... "
Motorola, which delayed the launch of the highly-anticipated phone in April, causing customer frustration, added that it was working on new enhancements to the phone after receiving "compelling feedback."
The Bionic will be one of five phones Moto plans to offer this year operating on the LTE flavor of 4G networks being deployed in the States by Verizon and AT&T.
The delays were caused by operational mishaps, analysts say, that is creating a hole a number of competitors are taking advantage of.
Coupled with the delay of the Apple iPhone 5, the real winner has been Taiwanese competitor HTC.
"The delay was due to network interaction problems with MMI's protocol stack, but in general MMI is executing well and should continue to do so,"Jha said in June.
South-Korean rival LG was hit a delay this week also.
News leaked that its Trill 4G will arrive August 27 as opposed to the August 7 that was previously expected.
© Copyright IBTimes 2023. All rights reserved.