Controversial Christopher Columbus Statue in Philadelphia Unveiled Again
KEY POINTS
A judge ruled that the figure should be uncovered
The judge said the authorities had a "somewhat opaque" interpretation of the sculpture
Philadelphia received the statue as a donation in 1876
A controversial statue of Christopher Columbus was revealed in South Philadelphia's Marconi Plaza on Sunday, after nearly two years since it had been covered with a plywood box.
A judge ruled Friday that the figure should be uncovered.
The court's decision received significant backlash from officials, including Kevin Lessard, the spokesperson for the City of Philadelphia who termed it "very disappointing."
"We continue to believe that the Christopher Columbus statue, which has been a source of controversy in Philadelphia, should be removed from its current position at Marconi Plaza," Lessard said.
On the other hand, Attorney George Bochetto, who argued in favor of the sculpture's display, said that Friday's ruling proved that "the rule of law still matters."
"We are not a society ruled by cancel culture mobs. That all ethnic groups can proudly protect and honor their diverse heritages," Bochetto said, as per ABC News.
The Christopher Columbus statue became a controversial site in Philadelphia in 2020 after the death of George Floyd. Mayor Jim Kenney, a Democrat, said he wanted to take down the sculpture after BLM (Black Lives Matter) protests broke out in the region, ABC News reported.
Judge Mary Hannah Leavitt said that the City of Philadelphia provided the court with a "somewhat opaque" interpretation of the Christopher Columbus statue and the authorities had the option to install a plaque with the statue to clarify its message, New York Times reported, quoting the court's ruling.
The Christopher Columbus figure was accepted by Philadelphia in 1876 as a donation during America's centennial. Citing this reason, Judge Leavitt said the authority had the responsibility to preserve the statue, tagged as a "historic object" in 2017.
"The Columbus statue is not city property as is, for example, a city snowblower," she wrote, as per New York Times.
The 146-year-old statue in Philadelphia was one of the first sculptures dedicated to Christopher Columbus, an Italian explorer to made his way to the Americas nearly 500 years ago.
Americans in support of the statue say it celebrates Italian heritage in the country. Those in opposition, however, connect Columbus' arrival to the exploitation of America's indigenous population.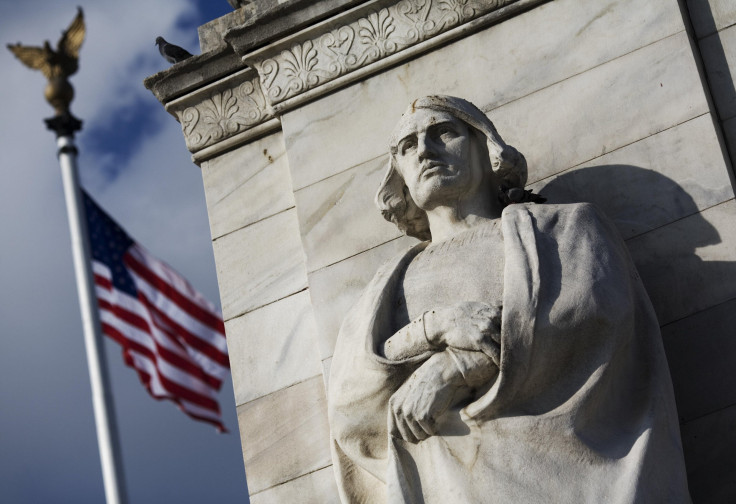 © Copyright IBTimes 2023. All rights reserved.