Cop Slaps Paraplegic Man In Custody, Leaving Him On Floor Without Wheelchair [Video]
KEY POINTS
The man was forced to urinate on the floor and drink water from the toilet
Video shows the cops shoving him to the ground and taking his wheelchair away
The 63-year-old was in custody for 20 hours, the charges against him were later dropped
An Oregon deputy was caught on video slapping a paraplegic activist, leaving him half naked on the cell floor without access to a wheelchair and his catheter while in custody at Jackson County jail, reports said.
The paraplegic man identified as John Lee Malaer is now suing the deputy, the Jackson County Sheriff's Office, and other local law enforcement officers for the ordeal he faced on July 11, 2019, while he was taken into custody for throwing stones at a store clerk, NY Post reported.
The 63-year-old, who advocates for homeless people with disabilities was taken into custody on charges of disorderly conduct and harassment. However, Malaer claims that he threw stones to get the clerk's attention after his wheelchair got stuck on the sidewalk.
The charges against Malaer were later dropped after the store clerk who called the cops died.
The video footage from the cell, obtained by The Oregonian, shows the deputy slapping Malaer, who is handcuffed in a wheelchair, as he was brought inside a cell at Jackson County Jail.
The deputies can then be then seen shoving Malaer to the floor and taking away his wheelchair before closing the cell door.
The following footage may be disturbing for some viewers, viewer discretion is advised.
Malaer's attorney, Alicia Leduc Montgomery said her client uses a catheter for a longtime bladder infection and was forced to urinate on the floor multiple times after the cops left him without access to a catheter while he was in custody for 20 hours.
"His head pushed between his legs as a paraplegic with an existing spinal injury, then left on the ground without a wheelchair, medical catheter," Montgomery said, as reported by KOBI5.
Malaer, who could not move without a wheelchair, was forced to drink water from his cell's toilet and sat in his urine for hours, the lawyer said. He was eventually hospitalized after release, as his pre-existing infection worsened while in the custody.
The lawsuit alleges that Malaer was a victim of malicious arrest, use of excessive force, retaliation, and discrimination. Malaer claims that his rights under the Americans with Disabilities Act were violated during the incident.
Meanwhile, during a state investigation, the Jackson County deputy identified as Brian Kolkemo admitted that he slapped the disabled man twice during custody.
According to court records, the District attorney's office considered charging Kolkemo with fourth-degree assault and harassment. However, the case was not further pursued. It is unclear if Kolkemo faced any disciplinary measures from the Sheriff's office in connection with the incident.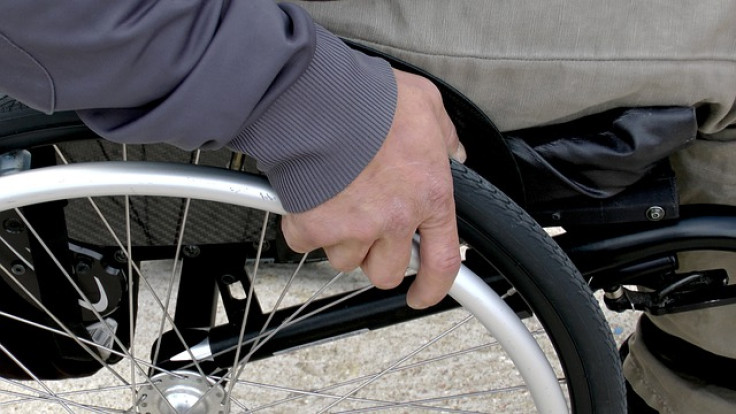 © Copyright IBTimes 2023. All rights reserved.