The Cord-Cutter's Guide To Watching TV Without A Cable Or Satellite Subscription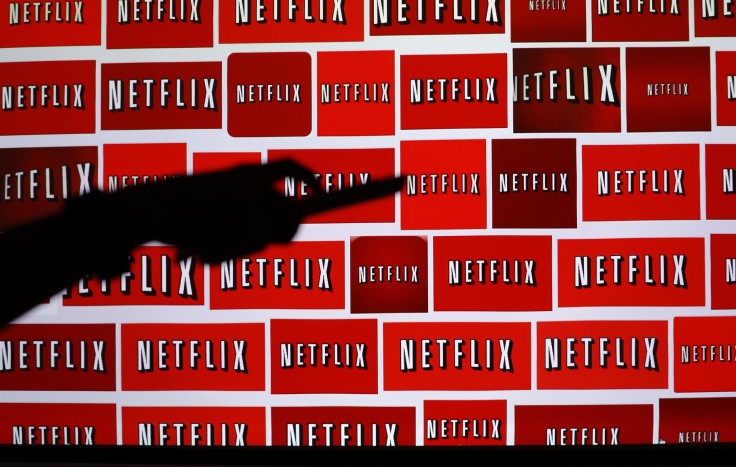 So you've decided to cut the cord, eschewing a traditional cable subscription in favor of building your own entertainment package outside the traditional cable bundle of channels. Keep in mind, this doesn't mean not paying for TV; you're still on the hook for broadband and content costs (which could very easily exceed what you pay for that cable subscription). That said, maybe you're a light TV viewer, don't care about ESPN, and want your freedom? Cord cutting could be the right call for you.
With Sony rolling out its own TV service, PlayStation Vue, options now abound, and some of those options will look a lot like ... you guessed it ... cable TV. But surely as the networks license new distributors, different bundles of channels catering to different people will proliferate.
From streaming boxes to streaming services, here's a breakdown of some of the options for getting your TV fix with just an Internet connection, along with some services you should expect in the near future.
Streaming Boxes
Apple TV
Pros: For only $99, you can have yourself a full-fledged media-streaming device, which also supports AirPlay, many of the major television streaming apps, and access to the iTunes Movie and TV store.
Cons: At two and a half years without an update, the Apple TV is downright old. It might have access to 50 or so apps, but many still require an active cable TV subscription. Apple is no doubt working on a truly revolutionary Apple TV, but this isn't it.
Xbox One
Pros: Walking in the door and turning on your Xbox by saying "Xbox On" is pretty futuristic by any standard. Users can rent individual television shows and movies on the fly or use a number of third-party apps.
Cons: If you're a cord-cutter who wants live TV, your Xbox won't really help you because television integration of Xbox One is physically tethered to a cable box.
Roku
Pros: Roku claims to offer over 200,000 movies and TV episodes along with thousands of other channels, making it difficult to run out of content. And it has different price points to fit every budget, staring at $39.99.
Cons: While nearly 900 of those channels are free, many cater to niche audiences, forcing users to sort through the options. If you're looking to stream shows currently on television, you're still left subscribing to a third-party service such as Hulu Plus or having a cable subscription login to get most of that content.
PlayStation 4
Pros: Supports Sony's upcoming PlayStation Vue and third-party apps such as Netflix, and doubles as a respectable gaming console.
Cons: The app selection is somewhat limited and requires a separate subscription.
Streaming Services
PlayStation Vue
Pros: Sony claims PlayStation Vue will be a "revolutionary" new way to watch television shows. We're sure it's great, but it really is just buying cable from another source, so the key question is cost.
Cons: 75 channels will be available at launch, meaning you get a bunch like CBS, NBC, Fox, Bravo and Discovery, but you don't get plenty of others, including ESPN. It's not out yet, so it's hard to say if it will even offer savings over a cable or satellite subscription.
Netflix
Pros: You get a huge selection of movies, documentaries, television series and original content such as "Orange Is the New Black," "House of Cards" and "Arrested Development," all for only $8.99 a month.
Cons: Even after numerous redesigns, the interface leaves a lot to be desired for browsing and finding just the right television show or film. And the library tends to lag current television series.
CBS All Access
Pros: For $6 a month, you can have access to a huge swath of the CBS archive and a number of current shows such as "Hawaii Five-O" and "Big Bang Theory" through CBS All Access. The service also provides access to live television in select markets.
Cons: CBS All Access doesn't include NFL Sunday games due to broadcasting rights held by the league. And the value of the service is limited for users who rarely watch CBS shows on a regular basis.
DirecTV Sunday Ticket
Pros: A little-known secret is that DirecTV's Sunday Ticket can actually be purchased without a satellite package, with pricing starting at $99.99 for mobile access and $149.99 for mobile and console access throughout the NFL season.
Cons: The unbundled DirecTV package is limited to certain apartment buildings, universities such as Harvard, and metro areas such as New York.
HBOGo
Pros: "Game of Thrones," "Boardwalk Empire, "Girls" and more, from just about any device.
Cons: You still need a cable subscription until the standalone service launches in 2015. That and pricing has yet to be determined.
Hulu Plus
Pros: The wide network partnerships between Fox, NBC Universal, ABC and the CW give users access to television shows the day after they air for only $7.99 a month.
Cons: Even though you pay a subscription fee, you'll still have to sit through a number of ads strewn intermittently through each piece of content.
Amazon Instant Video
Pros: If you're subscribed to Amazon Prime, you're already subscribed to Amazon Instant Video. And HBO fans also have access to a selection of shows from the premium cable channel.
Cons: Not everything on Instant Video is unlimited streaming and may require extra fees.
FOR FREE to continue reading
✔️ Unlock the full content of International Business Times UK for free
offer available for a limited time only
✔️ Easily manage your Newsletters subscriptions and save your favourite articles
✔️ No payment method required
Already have an account? Log in
© Copyright IBTimes 2023. All rights reserved.