Corona Beer Bottle Recall: Full List Of Products Affected By Glass, How To Get A Refund From Constellation Brands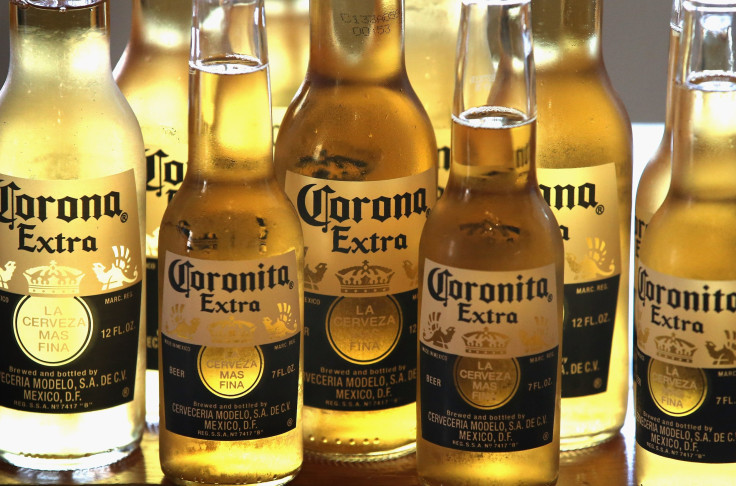 Certain Corona bottles that may contain small bits of glass are being pulled from the shelves at vendors in the United States and Guam, according to Constellation Brands Inc., which owns the brand. The recall will affect a portion of the brand's Corona Extra 12-pack and 18-pack bottles with deposit labels, the company announced Wednesday. A recall was also issued in Guam. It is estimated that 1 in every 5,000 Corona Extra 12-ounce clear bottles have been potentially impacted.
"Since learning of this issue, we immediately began working with AB InBev and jointly took prompt action to investigate the issue," said Paul Hetterich, president of Constellation Brands' beer division, told Bloomberg News.
Consumers can check to see if their product has been affected by checking the 8-digit product code found on the necks of the bottles, and the sides of the product's cardboard packaging. Here is the list of codes of potentially impacted bottles.
Constellation will reimburse those who have purchased affected products. Consumers can contact the company for more information or a refund at 866-204-9407.
"We take the safety of our consumers and the integrity of our beer products very seriously and we're committed to doing all we can, working with our suppliers, to ensure this does not happen again," the company said in a statement.
Constellation Brands Inc. (STZ) | FindTheCompany
No consumers have been injured because of the situation, according to Constellation. The decision to recall bottles came after routine inspections at company producer Anheuser-Busch InBev breweries. The breweries supply 25 percent of Corona Extra, but the company says the impacted product is a much less significant percentage -- one-tenth of 1 percent. "While the number of potentially impacted bottles is relatively small, we're initiating this recall as a precaution to ensure the safety of consumers," said the company on its website.
Constellation has had to issue recalls for similar problems before: In 2014, the company recalled Corona packages over concerns that bottles contained glass particles. The recall cost the company an estimated $37 million, according to the Wall Street Journal.
© Copyright IBTimes 2023. All rights reserved.
FOLLOW MORE IBT NEWS ON THE BELOW CHANNELS