Coronavirus LA Update: COVID-19 Infections Jump Among California's Homeless
KEY POINTS
California's homeless population has seen an increase in cases of COVID-19
April 22 was the deadliest 24-hour period in the state for those with COVID-19
The state plans to begin testing asymptomatic members of the homeless population to stop the disease's spread.
The California homeless population has seen a marked increase of COVID-10 cases, with authorities counting over 100 cases among an estimated 60,000 individuals at Los Angeles shelters.
It has been difficult to keep up with testing individuals who make homes at shelters like Skid Row's Union Rescue Mission, and as such officials have found the ability to test the potentially infected because of a variety of challenges.
Over half of the homeless patients who had been tested positive were asymptomatic, showing the importance of testing. Finding and isolating such infected individuals is important to slow the spread of the disease, and prevent a second wave as states lift their lockdowns.
Wednesday was the deadliest 24-hour period for those suffering from COVID-19 since the novel coronavirus first hit the state in March. These new findings marked an 8.5% increase in deaths from just Tuesday and were up from a 5.6% increase from other states as of late.
California on Thursday reported 1,469 deaths and 37,369 confirmed cases of COVID-19.
California Gov. Gavin Newsom was quick to caution citizens about these numbers.
"[Wednesday] was the deadliest day for this virus in this state," Newsom said Thursday at a press conference. "One hundred and fifteen human beings lost their lives, families torn apart. It's also a reminder we're not out of the woods yet."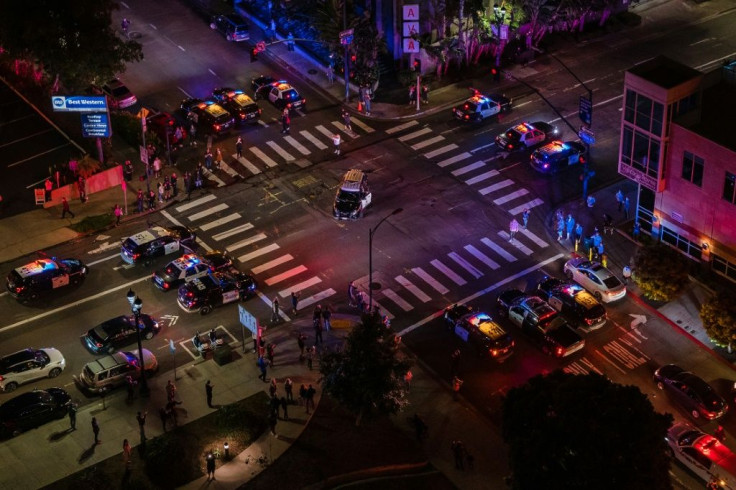 California is hoping that its large homeless population can be tested and quarantined if necessary to help slow the spread of the disease.
Newsom noted that the timeline for when restrictions will be lifted depends on how the death toll ebbs over the next few weeks.
The state's numbers are currently lower per capita despite the recent rise in infections due to California's early implementation of stay-at-home orders.
© Copyright IBTimes 2023. All rights reserved.