Coronavirus New York Update: New Rochelle's 'Patient Zero' Goes Home From Hospital
KEY POINTS
New Rochelle's COVID-19 'patient zero' finally got to go home from the hospital
According to authorities, at least 50 cases can be linked to patient zero
Where and how he got the virus is still unclear
New York Gov. Andrew Cuomo shared a bit of good news amid the state's ongoing fight against COVID-19. The "patient zero" of the coronavirus outbreak in New Rochelle has finally been discharged after weeks of being in the hospital and, is now back at his home.
"By the way, the patient zero... in Westchester, New Rochelle, who was very sick, he's actually gone home. He's out of the hospital," Cuomo said at a Sunday briefing.
Patient zero, identified by his family as Manhattan attorney Lawrence Garbuz, became critically ill and was diagnosed with COVID-19 last March 2. He spent weeks on a ventilator until he was able to breathe on his own and regained consciousness from a medically-induced coma at the hospital.
According to officials, over 50 coronavirus cases could be linked to Garbuz, including his wife, his son, his daughter, a friend and a neighbor who drove him to the hospital.
After he was diagnosed, the state declared a "containment zone" a mile around his synagogue in New Rochelle as coronavirus cases suddenly increased in the area. On Sunday, Cuomo used the case an example of how such "beautiful" religious gatherings can make people ill.
It is still unclear how and where Garbuz contracted the coronavirus. He does not have a history of travelling to any coronavirus-hit countries so it is likely that he had contracted the virus locally.
Cuomo touted Garbuz's recovery as an example of COVID-19 patients recovering and getting discharged from hospitals.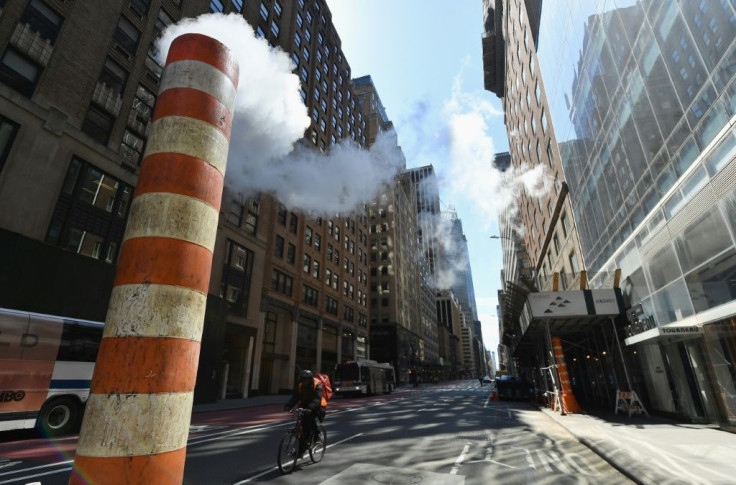 As of Sunday, New York state has recorded over 59,000 cases and 965 deaths, making it the epicenter of the U.S. coronavirus outbreak. Confirmed cases in the state have been doubling every two days, possibly in part due to the state's aggressive testing.
Further, New York City, where over 33,000 of the state's cases come from, is also the largest and most densely populated city in the country, making it more vulnerable to the spread of disease.
That said, experts have stated that the numbers may not be providing the full picture of the coronavirus outbreak in the country, particularly since there are many asymptomatic or mild cases that have yet to be diagnosed, both in and out of New York.
As of March 29, the U.S. has recorded over 137,000 coronavirus cases and 2,400 deaths. After New York, New Jersey, Michigan, California, Illinois and Washington have the most number of coronavirus cases.
© Copyright IBTimes 2023. All rights reserved.