Coronavirus News: Disney Looking To Reopen Florida Resort And Parks By Mid-July
KEY POINTS
Disney executive Jim MacPhee shared reopening plans during a webcast meeting with the Orange County Economic Recovery Task Force
Disney's proposed reopening will require approval from Orange County Mayor Jerry Demings and Florida Gov. Ron DeSantis
The NBA has reportedly been in talks to restart the 2019-2020 NBA season at Walt Disney World
Disney is hoping to partially reopen Florida-based Walt Disney World by July, according to senior vice president of operations for the Walt Disney World Resort Jim MacPhee. If approved, it will be the third Disney park to reopen since the start of the coronavirus.
MacPhee on Wednesday spoke about the plans in a webcast meeting with the Orange County Economic Recovery Task Force.
"Our plans call for a phased reopening of out theme parks, starting with the Magic Kingdom and Disney's Animal Kingdom on Saturday, July 11," MacPhee said. "Epcot and Disney Hollywood Studios will open on Wednesday, July 15."
Most of Disney's parks around the world closed in January as the coronavirus pandemic began its rapid spread across the globe. As a result, Disney's theme park division has lost around $1 billion between January and March. Disney's proposal will need to be endorsed by Orange County Mayor Jerry Demings and Gov. Ron DeSantis before reopening can move forward.
The first was Shanghai Disneyland in China, which reopened on May 11. It reopened as the number of coronavirus cases began to drop and has continued to drop since. However, the park only allows in 30% of its 80,000 person capacity and requires visitors to make reservations in advance. It has also employed many of the same protocols MacPhee said would be enforced at the Orlando park, including visitors and workers wearing masks and canceling public shows that draw large crowds.
The other Disney park to reopen was Disney Springs on May 20. Disney reopening its shopping, dining, and entertainment district adjoined to Disney World was considered the first step in reopening the larger Orlando resort. Disney-owned shops and restaurants were the first to reopen, while third-party-owned shops would begin reopening after the first full week.
Disney isn't the only one pushing for the park's reopening, as the NBA has reportedly been in talks to restart the 2019-2020 season at the Orlando park and resort. The NBA on Saturday shared a statement from Chief Communications Officer Mike Bass about the proposal.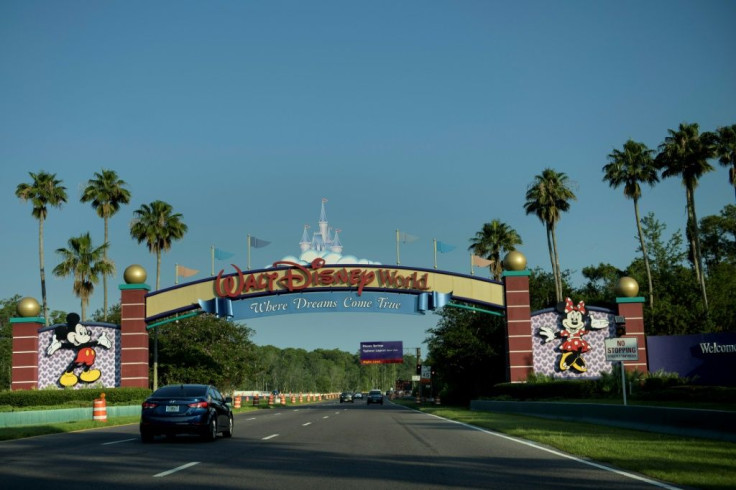 © Copyright IBTimes 2023. All rights reserved.