Coronavirus Stimulus Check: Top Economists Suggest 'Recurring Direct Payments' To Help Economy Recover
KEY POINTS
There can't be any sturdy economic recovery if Americans continue to suffer from the pandemic's economic slowdown, says an open letter from U.S. economists
Regular checks to Americans from the federal government will propel economic activity
It will also greatly assist households fighting to stave-off financial disaster
United States' top economists believe there won't be a durable U.S. recovery from the widespread economic paralysis triggered by COVID-19 unless the federal government continues regular direct cash payments to distressed Americans "lasting until the economy recovers."
An open letter signed by 156 economists urges the U.S. Congress to ensure Americans keep receiving direct stimulus payments until the economy recovers. It asks these recurring direct payments be tied to automatic stabilizers allowing the aid amount to increase or decrease depending on economic conditions.
The signatories ask Congress to "use all the tools at their disposal to avoid further preventable harm to people and the economy, including recurring direct stimulus payments, lasting until the economy recovers."
Among the other appeals in the letter are extended and enhanced unemployment benefits, substantial aid to state and local governments and stronger SNAP benefits.
"Direct cash payments are an essential tool that will boost economic security, drive consumer spending, hasten the recovery, and promote certainty at all levels of government and the economy -- for as long as necessary," wrote the signatories.
The letter contends regular checks to Americans from the federal government will propel economic activity and greatly assist households fighting to stave-off financial disaster.
Its signatories argue a lack of cash will weakien consumer spending, which accounts for two-thirds of U.S. GDP. They say giving government cash to households will help keep consmer spending on the high end during the recession. More important, the extra money will help people buy food and other essential items.
"Even after businesses start to reopen and jobs begin to come back, there will be significant economic fallout, and demand will continue to lag if people don't have money to spend," the economists wrote.
"Regular direct stimulus payments tied to economic indicators will help families stay afloat and drive economic activity."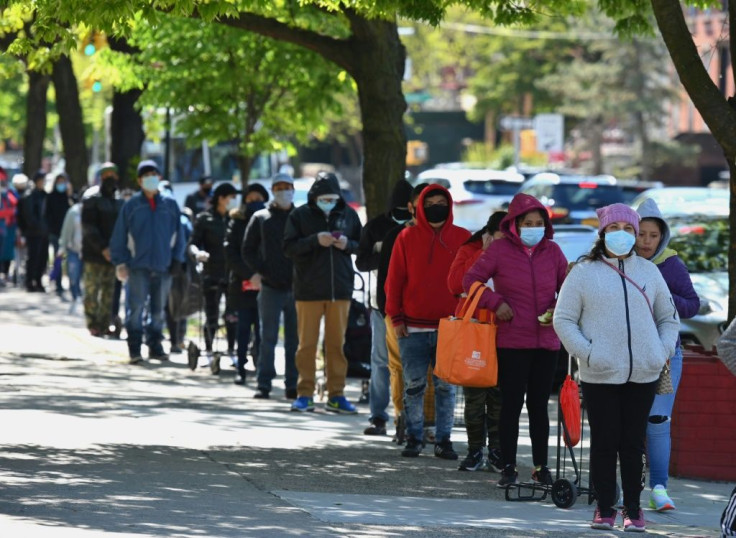 The letter urges Congress to continue with the $1,200 direct payments to millions of households provided for in the CARES Act signed into law on March 27. Nearly 160 million stimulus checks have been distributed as part of CARES.
A second round of $1,200 stimulus checks will likely be approved by Congress in August. President Donald Trump supports the new cash stimulus. Republicans, however, argue the second cash stimulus should be the last as they worry about the ballooning federal budget deficit.
The open letter was published by the Economic Security Project and The Justice Collaborative. Based in New York City, the Economic Security Project is a network committed to advancing the need for cash benefits and basic income in the United States. It contends that in a time of immense wealth, "no one should live in poverty, nor should the middle class be consigned to a future of permanent stagnation or anxiety."
The Justice Collaborative is a team of lawyers, researchers, journalists and strategists whose mission is to bring human dignity and restraint to a flawed criminal justice system. It supports visionary leaders and organizations that want to build a society with dignity and freedom for all people, "starting with those who are the most vulnerable."
© Copyright IBTimes 2023. All rights reserved.