Coronavirus Unemployment Surge Forces People To 'Shoplift Some Bread', AOC Says
KEY POINTS
Rep. Alexandria Ocasio-Cortez claims the wave of gun violence ripping the city apart isn't caused by calls to defund police
She believes hungry residents are forced to shoplift in order to "feed their child"
NYPD Chief of Department Terry Monahan said the crime surge is being driven by animosity toward police officers, the George Flyod protests and bail reform
The horrific surge in crimes and violence ripping New York City apart for the past few months can also be put down to poor people resorting to theft to feed their families, and isn't the direct result of calls to defund the police, argues New York City Rep. Alexandria Ocasio-Cortez (D).
In an online town hall meeting Thursday, Ocasio-Cortez was asked about the rise in NYC crimes. According to the representative, hungry residents are forced to shoplift in order to "feed their child."
"Maybe this has to do with the fact that people aren't paying their rent and are scared to pay their rent and so they go out, and they need to feed their child and they don't have money, so they feel like they either need to shoplift some bread or go hungry," according to Ocasio-Cortez.
She also said the pandemic, by destroying jobs, has led to a level of economic desperation Americans haven't seen since the Great Recession. Record unemployment in the United States is also driving a surge in violence, and not only in New York City.
Ocasio-Cortez and other supporters of the "defund police" movement insist the city's crime surge is unrelated to the $1 billion budget cuts to the New York City Police Department (NYPD) announced by Mayor Bill de Blasio.
Ocasio-Cortez, who remains doubtful the NYPD budget cuts are indeed budget cuts, clarified the cuts haven't taken effect yet. She added that the current "$6 billion budget hasn't prevented the uptick in crime."
She opposes de Blasio's defunding because they don't go far enough. In a statement on June 30, Ocasio-Cortez blasted de Blasio for using "funny math" in his alleged budget cuts.
Asked later to comment on defunding the cops, Ocasio-Cortez replied: "When people ask me 'What does a world where we defund the police look like?', I tell them it looks like a suburb."
Her comments have been questioned by some in light of the unrelenting blood-letting in the city. There were 15 shootings in 15 hours on Saturday, reported the New York Post. The Fourth of July weekend was unusually bloody even by the city's standards, with 44 shootings and at least eight killed in just two days.
There have been more than 500 shootings in the city from New Year's Day until June 28, according to the NYPD. There were 83 shootings from June 19 to 27 that killed or wounded 112 people, and a total of 205 shooting incidents in June.
"Shootings have been up in the month of June," said NYPD Chief of Department Terry Monahan on June 28. "With 17 incidents in the last 24 hours including this one in East Williamsburg, where a man and woman shot at a block party."
Mohanan confirmed violent crimes and shootings have increased while other crimes are down. And he knows the reasons why. He pointed to animosity toward police officers, the George Floyd protests and bail reform as the reasons for the crime wave gripping the city.
"If you listen to the city council, they want less policing," said Monahan. "They want to defund the police, but as I look out there right now with the violence going on, it's not a good sign. We need some clarity from the city council and from the communities we serve, exactly how they want to be policed."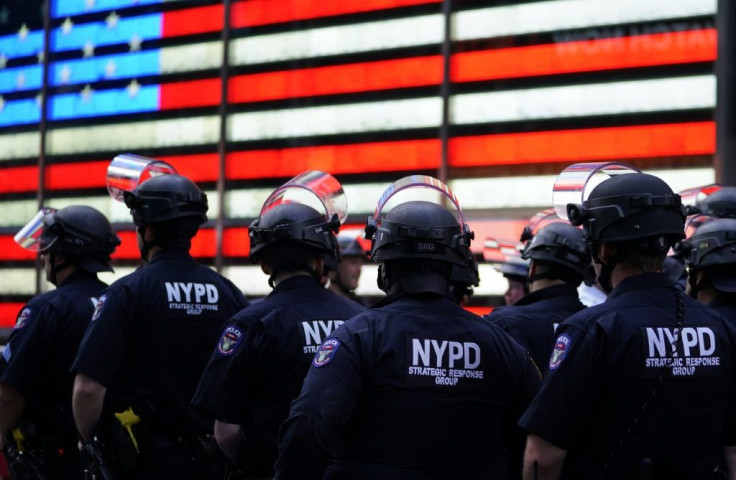 © Copyright IBTimes 2023. All rights reserved.
FOLLOW MORE IBT NEWS ON THE BELOW CHANNELS