Coronavirus Update: Test First Responders First, Police Officer Urges Trump During Call
KEY POINTS
Law enforcement increasingly stressed as officers go into quarantine
Police chiefs say they don't have coronavirus tests while NBA players are tested
Officers are being asked to avoid arrests, routine traffic stops
Last week, President Donald Trump was asked to "stop testing NBA players, and start testing our first responders" for the coronavirus during a conference call with Homeland Security and local emergency agencies.
According to ABC News, a phone call log from Friday (March 20) showed the frustration some first responders are feeling as the spread of the coronavirus strains agencies' resources. One New Jersey State Police official worried that their officers are not only being exposed and carrying the disease, but that they're unwittingly spreading it among the public.
"We've already had a case where a positive test was out breaking the quarantine, driving around with just a mask on, in their car," the official said.
The NBA recently came under fire after it was revealed that a handful of players had tested positive for the coronavirus, despite not displaying symptoms. This led many critics to wonder how members of the pro basketball league were able to gain access to tests -- at a time when hospitals and first responders across the country are struggling to get their own tests.
"Somebody needs to make a decision at the very high level so that we're not having to have these decisions made," John Carli, the chief of police in Vacaville, Calif., said during the call, describing how he has had to make special arrangements with a local hospital in order to have officers tested.
Carli stressed how his policing force is struggling as he's had to order personnel to be quarantined while they lack the resources to have them tested for the coronavirus. He also raised the matter of NBA players getting tested while his officers remain untested.
To grapple with the lack of officers and testing ability, some law enforcement agencies have been reducing their patrol activities. During the conference call, Norwood, Mass., police chief Bill Brooks explained that his officers have been asked to set different priorities. "We really told our people not to do traffic enforcement at all," Brooks said.
Other officials said that they have encouraged their officers to refrain from arresting people "if at all possible" and instead to focus only on the most serious, life-threatening crises.
As such, Brooks pointed out, officers are being increasingly asked to enforce the laws without being able to take physical action. "It will come down to the amazing skills of cops to make that happen," he said.
With the ability to test for the coronavirus still limited, it may fall to the government to organize how they are used and who should be tested.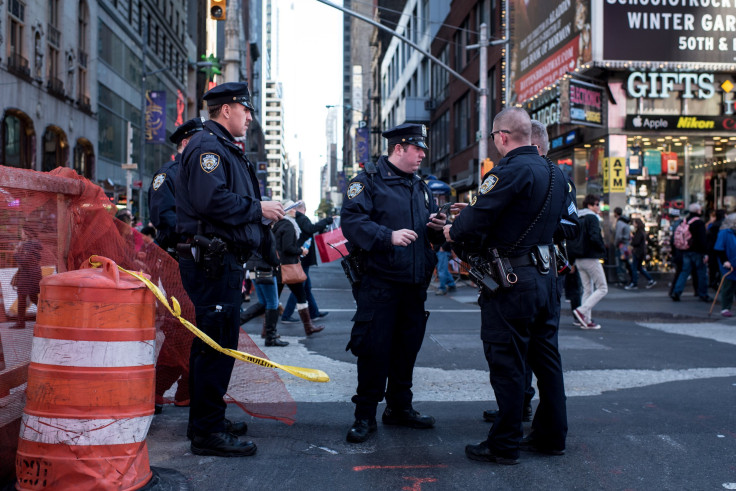 © Copyright IBTimes 2022. All rights reserved.
FOLLOW MORE IBT NEWS ON THE BELOW CHANNELS