Coronavirus Update: Trump To Turn Back Asylum Seekers, Fears COVID-19 Spread In Detention Facilities
KEY POINTS
The Trump administration will immediately repatriate all asylum seekers and other foreigners attempting to enter the U.S. from Mexico
The new Trump policy will be announced in the next 48 hours
Mexico has 82 confirmed COVID-19 cases, Guatemala, 6 and Honduras, 8
Neighboring Mexico has only 82 confirmed cases of COVID-19 and is the world's 52nd most infected country compared to the United States with 6,423 cases (8th most infected in the world). There are no deaths from COVID-19 in Mexico compared to 106 in the U.S.
Despite these facts, president Donald Trump and his administration plans to immediately repatriate all asylum seekers and other foreigners attempting to enter the U.S. from Mexico illegally to prevent coronavirus infected foreigners from contaminating detention centers and agents of Customs and Border Patrol (CBP).
Surprisingly, this new rule doesn't cover Canada, which is the world's 19th most infected country with 478 cases and five deaths as of Tuesday. Guatemala and Honduras, the countries from which most migrants wanting to enter the U.S. come from, has six and eight COVID-19 confirmed cases, respectively.
The Trump administration said this move is necessary because many of the Latino migrants that cross the border are already sick or lack sufficient documents detailing their medical history. The ports of entry will remain open to American citizens, green card holders and foreigners with proper documentation.
The new policy will be announced in the next 48 hours, the New York Times reported. Once official, the new policy will allow CBP agents to immediately return anyone to Mexico -- without due process -- that attempts to cross the southwestern border between the legal ports of entry. These people won't be detained for any length of time in an American holding facility.
Trump administration officials claim the policy is needed to avert a systemwide outbreak of the COVID-19 coronavirus inside detention facilities along the border. They allege an outbreak might spread quickly through the immigrant population and infect large numbers of CBP agents.
The new policy continues Trump's anti-immigrant stand. Trump has been vocal in his desire to shut the U.S.-Mexico border to curb the inflow of immigrants he claims will take jobs away from U.S. citizens.
He once told top Department of Homeland Security officials about his desire to stop illegal immigration at the border by saying he wants to "shut it down."
As of this week, there are only about 400 confirmed COVID-19 cases in all of Central and South America and five deaths, according to the Pan American Health Organization. So, the chance of any of the Central and South American countries greatly adding to the U.S. COVID-19 casualty toll is remote right now.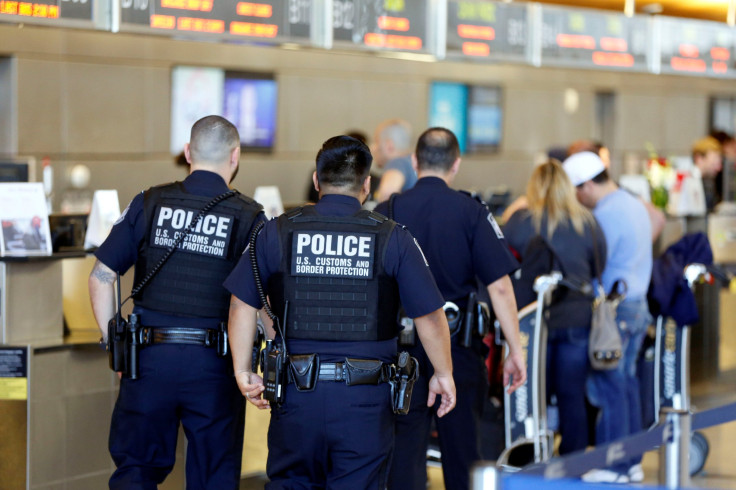 © Copyright IBTimes 2023. All rights reserved.
FOLLOW MORE IBT NEWS ON THE BELOW CHANNELS