Coronavirus US Death Toll Hits 56,649; Louisiana, San Francisco Stay-At-Home Orders Extended
KEY POINTS
Fourteen states are partially reopening businesses, hoping it won't lead to a surge in COVID-19 cases and deaths
Louisiana isn't emulating its southern neighbors and has instead extended its stay-at-home order
San Francisco has taken the same route
As predicted, confirmed cases of COVID-19 in the United States hit and exceeded one million Monday even as total cases worldwide shot past the three million mark on the same day. The U.S. reported 56,649 total deaths, an increase of 1,236 from Sunday.
The actual number of deaths from the disease hews closely to the data predicted by the widely referred to statistical model developed by the Institute for Health Metrics and Evaluation (IHME) at the University of Washington in Seattle. IHME predicted 54,879 total deaths by April 27 and 1,472 deaths on this day alone. It projects 57,467 deaths by April 30 with peak deaths still estimated at 67,641 by August 4.
With daily and total deaths and cases still on the rise nationwide, the wisdom of at least 14 states announcing the easing of social distancing guidelines and the selective reopening of some of their business sectors continues to incite criticism and debate.
Alaska, Arkansas, Colorado, Georgia, Hawaii, Iowa, Michigan, Minnesota, Mississippi, Montana, Oklahoma, South Carolina, Tennessee and Texas have either partially reopened or will partially reopen for business this week. Critics of their decision point out none of these states has met the most basic gating criteria contained in the 18-page "Opening Up America Again" guidelines released April 16.
The main criteria for entering phase one is a downward trajectory of influenza-like illnesses reported within a 14-day period. There must also be progressively fewer COVID-like syndromic cases reported within a 14-day period. There must be a robust testing program in place for at-risk healthcare workers, including emerging antibody testing. None of these criteria has been met by any of the 14 states now in the reopening phase.
Louisiana is bucking the reopening wave sweeping its neighboring southern states by announcing an extension of its lockdown. Gov. John Bel Edwards (D) on Monday said he's extending Louisiana's stay-at-home order through May 15. Louisiana ranks as the ninth hardest hit state.
Edwards noted some parts of the state haven't shown enough progress in fighting the pandemic enough for him to ease-up on widespread restrictions on businesses and public gatherings.
The extension will continue to ban gatherings of more than 10 people, limit restaurants to takeout and delivery and will keep casinos, gyms, bars, theaters, bowling alleys, tattoo parlors and salons closed.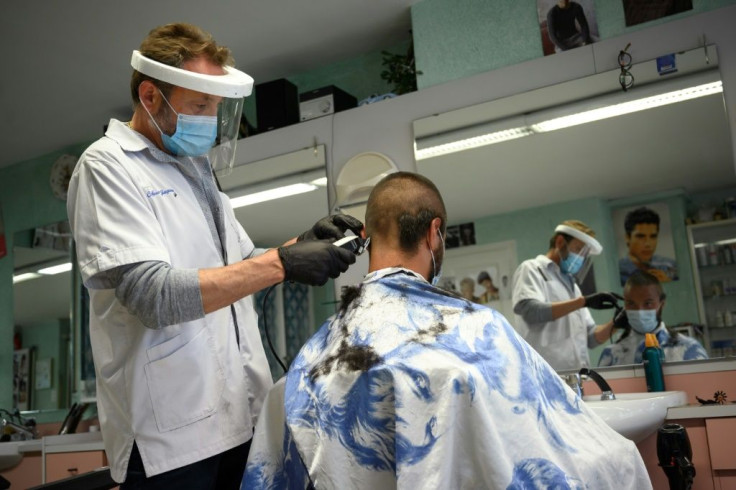 Edwards said the state's infectious disease specialists and other public health experts referred to the White House's "Opening Up America Again" guidelines to assess the state didn't meet phase one conditions.
"If we move too quickly that wouldn't be good for public health or for our economy because that could cause new spikes in virus cases, and the state would have to 'slam on the brakes," said Edwards. "The worst thing I can do is ignore the reality and pretend we're in a better place than we are."
Another local Democrat leader, San Francisco mayor London Breed, has extended the city's shelter-in-place order until May 31. The order was set to lapse on May 3 after being extended from April 7. A joint statement from mayor Breed and local public-health officials said the modifications to the order will include "limited easing of specific restrictions for a small number of lower-risk activities."
"What that means is another few weeks or even a month of asking you all to comply and to remain at home and to continue to follow the social-distancing orders that we put forth," she said.
© Copyright IBTimes 2023. All rights reserved.
FOLLOW MORE IBT NEWS ON THE BELOW CHANNELS