Coronavirus In US: Louisiana Pastor Defies Directives, Holds 1,000-Strong Church Gathering
KEY POINTS
A Louisiana pastor defied orders against large gatherings at the time of COVID-19
The pastor said that there should be no restrictions against gatherings of faith
Other pastors, however, have decided to take their preaching online
A Louisiana pastor who had earlier been warned against holding a large gathering is at it again. After being given a warning by no less than Gov. John Bel Edwards himself, Pastor Tony Spell again held a huge service at his Baton Rouge church. The attendance at the Life Tabernacle Church was said to have drawn 1,000 attendees.
According to CNN, the service was held Sunday (March 22). The pastor managed to get that number of people to attend by busing in people in from five parishes. The governor has issued a stay-at-home order but the pastor apparently was above and beyond such orders.
The pastor's actions did not go without criticism, however, as a number of fellow Christians pointed out the dangers of what he did. A petition was also started, which sought his arrest. Spell, in his defense, said that he could not close the doors of his church on the faithful. "If they close every door in this city, then I will close my doors," he told the CNN on Tuesday. But he added that the church is essential because of faith.
Spell further defended his decision. Fox News reported that the pastor believed "no dictator law" should keep people from worshipping god. Whether this indicated that he should not be judged for his actions was not made clear, but he also believed the virus to be "politically motivated."
At the church gathering last Sunday, he distributed "anointed handkerchiefs" which, according to him, will provide members with healing. A police officer also spoke about his actions, saying that any future gatherings will be broken up by the National Guard, following the orders of the Louisiana governor against any such groupings.
National Guard Col. Ed Bush clarified the report, saying that this was not the directive the local National Guard detachment received. He said that their current focus was to help state agencies prepare for the virus as well as be medically ready to receive patients.
Most religious leaders have taken their preaching online, following White House recommendations that no gathering should have groups of more than 10 people.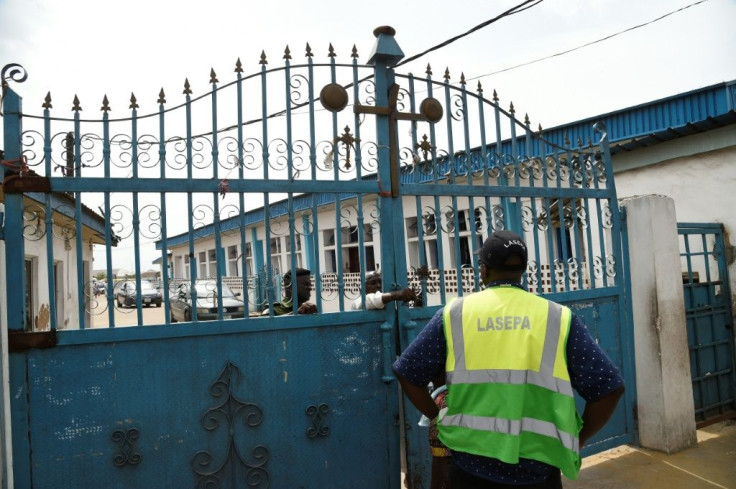 © Copyright IBTimes 2023. All rights reserved.