Coronavirus USA: Biden Slammed For 'Offering Help'; It 'Smells Of Cronyism,' Says Official
KEY POINTS
On Monday, the Biden campaign sent an email to all 50 U.S. governors offering to "connect those offering help with those in need of it"
An official at one GOP governor's office said the offer "smells of cronyism"
Biden and Trump talked at length over the phone about the COVID-19 crisis
A number of Republican governors have unkindly brushed aside former vice president Joe Biden's offer to assist with their states' response to the raging COVID-19 pandemic, with a senior adviser to one governor calling it a form of cronyism.
On Monday, the man that will contest the presidency against Donald Trump on November 3 sent an email addressed to "State and Local Officials" of all 50 States and Puerto Rico that sought to "connect those offering help with those in need of it."
"The Biden for President Campaign has been receiving a significant number of offers from individuals or organizations eager to support your efforts to respond to the COVID19 pandemic by donating, volunteering, or otherwise contributing their resources or capacity," wrote Stacy Eichner, Political Chief of Staff for the Biden Campaign.
"In this moment of national emergency, we are eager to connect those offering help with those in need of it -- we would like to provide these individuals and organizations with a way to reach your offices directly. Please let us know if you would like to identify a designee from your office for this contact list."
A Biden aide said the offer is "an effort to direct our base of support that wants to help out those in need to put them directly in touch with the people who can use that help." The Biden campaign has refused to reveal how many responses it's received to the email.
"It's an ongoing effort," said the Biden aide, according to ABC News. "We hope to continue to be helpful as we can."
However, at least one GOP governor's office claimed Biden's offer of help the pandemic will only make their jobs harder, said The New York Post without identifying the governor. Two other governors claimed they didn't receive Biden's email.
"It actually makes our job harder," said a GOP senior adviser to the Post. "We have a process in place for deploying and acquiring resources, as well as engaging in missions. Having a group operating outside of that process complicates things and smells of cronyism."
But the bigger news Monday was the surprising phone call between Biden and Trump. Both gave glowing assessments of their phone call Monday, which focused on Trump's response to the growing COVID-19 pandemic in the United States.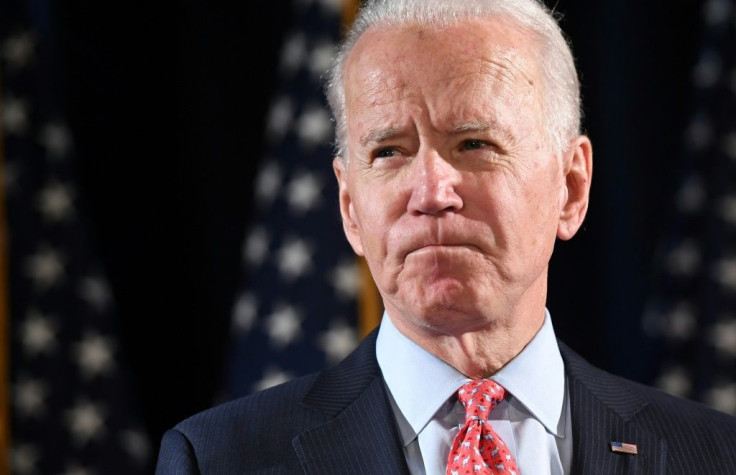 Biden's campaign, as well as Trump's, refused to go into the details of the talk between both men. Biden's campaign said their man and Trump had a good call.
"VP Biden shared several suggestions for actions the Administration can take now to address the ongoing coronavirus pandemic and expressed his appreciation for the spirit of the American people in meeting the challenges facing the nation," said a statement from the Biden campaign.
For his part, Trump said, "We had a really wonderful warm conversation. It was a very nice conversation. We talked about pretty much this," referring to the coronavirus outbreak.
"He gave me his point of view, and I fully understood that and we just had a very friendly conversation. Lasted probably 15 minutes. And it was really good. ... I appreciate his calling."
© Copyright IBTimes 2023. All rights reserved.