Coronavirus USA Update: 100,000 Undiagnosed Cases In Ohio, Health Official Drops Bomb
An official from Ohio's health department, dropped a bomb Thursday, saying that there might be an estimated 100,000 cases of undiagnosed coronavirus in the state.
The director of the state's health department, Dr. Amy Acton told reporters at a news conference that the virus is already among the population, WDRB reported.
"I know this is hard because this virus is among us, but we can't see it yet," Acton said. "Just the fact of community spread says that ... at the very least 1% of our population is carrying this virus in Ohio today. We have 11.7 million people ... so the math is over 100,000. So that just gives you a sense of how the virus spreads and is spreading quickly."
Till date, about 1,663 people in the U.S. have been confirmed as being infected by the virus. If the estimate about the undetected cases turns out to be true, then the problem posed by the deadly virus will be far more than what had been previously envisioned.
As of Thursday, Ohio health officials had announced that 5 people in the state had tested positive for the virus. 40 people have died of the virus in the U.S. with Washington (31) reporting the highest number of deaths.
Gov. Mike DeWine warned the state's 11.7 million residents, saying that there is much to learn about COVID-19 and how exactly it is transmitted. According to the governor's office, the state is expecting the cases to double every 6 days.
"This is certainly an unprecedented time. It is this one in 50 years pandemic that we have been planning for that we talk a lot about in my over 30 years in public health," Acton said. "We have never seen a situation exactly like this."
With the situation worsening, the state governments have decided to act faster and more decisively. Dewine announced on Thursday that all Ohio schools will be on a three-week spring break owing to the outbreak. Mass gatherings of more than 100 people have also been banned by DeWine.
"We are going to do what we have to do. We are in a crisis," said DeWine. "Think about it as a huge, huge crisis."
As of Thursday, 2,100 public and private schools have been closed or are scheduled to close nationwide. The closure will affect more than 1.3 million students.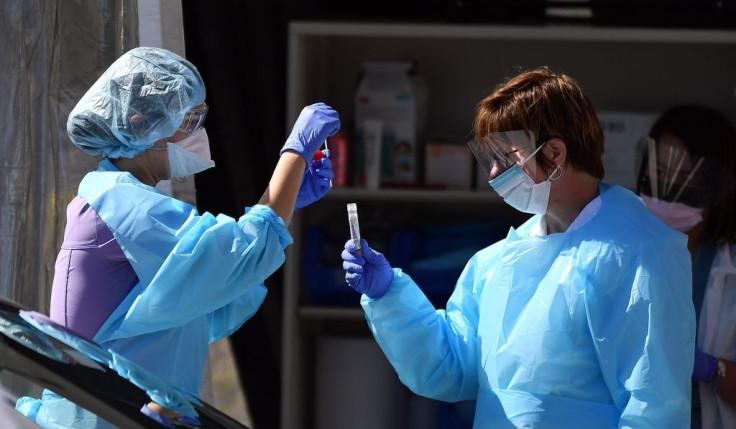 © Copyright IBTimes 2023. All rights reserved.
FOLLOW MORE IBT NEWS ON THE BELOW CHANNELS