Coronavirus USA Update: 230 Confirmed Cases, Death Toll At 12; New York With 22 Patients
KEY POINTS
Deaths nationwide rose to 12 with the death of a man in King County, Washington
Seattle and King County officials announced 20 new cases of COVID-19, with the total at 51
More than 2,500 passengers and crew aboard a cruise ship are in danger from COVID-19
Thursday marked another major escalation in the number of COVID-19 infections throughout the United States. The three states worst hit by the highly contagious coronavirus -- Washington, California and New York -- all announced further spikes in confirmed cases.
Washington reported 31 new cases on Thursday taking its total to 70. California saw the addition of six more cases to bring its total to 43. New York reported a surge of 11 confirmed cases to reach a total of 22.
As of 7:33 p.m. ET Thursday, there are 230 confirmed cases in the U.S., according to data compiled by Johns Hopkins CSSE. There were 148 cases nationwide on Wednesday.
Deaths nationwide rose to 12 with the death of an infected man in King County, Washington, the state's infection epicenter. Eleven of the country's 12 deaths occurred in Washington. The only other death from COVID-19 took place in California and was reported Wednesday.
Seattle and King County officials announced 20 new cases of COVID-19, bringing total confirmed cases in the county to 51.
The most dreadful news comes out of California where more than 2,500 passengers and crew of the cruise ship, Grand Princess, remains quarantined off San Francisco due to fears COVID-19 is spreading among those aboard the luxury cruise ship.
A passenger on this ship that disembarked in San Francisco was later confirmed with the virus. This man later died in Sacramento, making him California's first death from COVID-19.
Placer County Health & Human Services (PCHHS) in California said this person was hospitalized in a "critically ill" condition. It said the patient tested positive for the COVID-19 on Tuesday and "was likely exposed during international travel from Feb. 11-21 on a Princess cruise ship that departed from San Francisco to Mexico." A week passed from the end of the cruise to when the patient was hospitalized at Kaiser Permanente Roseville in Sacramento, said PCHHS.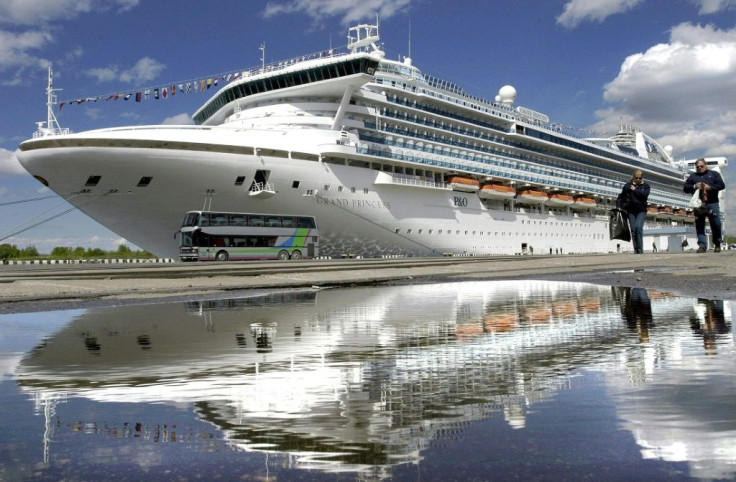 Passengers and crew of the Grand Princess are now being tested for COVID-19. State health officials and officials from the U.S. Centers for Disease Control and Prevention (CDC) are trying to avoid repeating Japan's mistakes that made Diamond Princess, sister-ship of the Grand Princess, a floating greenhouse that quickly spread the virus among the persons aboard.
San Francisco Mayor London Breed on Thursday announced the city's first two cases, a day after the death of the first person in California afflicted with the illness. She said these individuals "are contained."
The first patient is a man in his 90s who is in "serious condition" with underlying health conditions, said Dr. Grant Colfax, San Francisco Public Health Director. The second person is a woman in her 40s who is in "fair" condition.
Dr. Colfax said neither patient has a known connection to an infected individual or travel history to an outbreak area.
"They are indicative of community transmission of COVID-19," said Dr. Colfax.
Gov. Andrew Cuomo Thursday revealed nine more New Yorkers have tested positive for COVID-19, pushing the total number of cases to 22 statewide.
Cuomo said eight of the new cases are in Westchester County and are connected to Lawrence Garbuz, the second New Yorker confirmed with the disease, who lives in New Rochelle. The ninth is on Long Island, according to Cuomo.
Cuomo's announcement came hours after New York City mayor Bill de Blasio revealed two new cases in the five boroughs: A man in his 40s, and a woman in her 80s, both of whom are hospitalized in intensive care.
© Copyright IBTimes 2023. All rights reserved.