Coronavirus USA Update: Amazon Donates More Than 250,000 Needed Items To Quarantine Patients In Seattle
KEY POINTS
Amazon steps up donation during coronavirus pandemic
The company is donating more than 250,000 items in the Seattle area to quarantine patients
Amazon Web Services has teamed up with the World Health Organization in the battle against COVID-19
As the number of COVID-19 coronavirus cases continues to rise in the U.S., businesses are coming forward to help fight this deadly virus. Amazon has announced that it is donating essential items to patients in quarantine in the Puget Sound region.
"Amazon is donating 250,000 items such as linens, towels, shelf-stable food, Amazon Devices, entertainment items, and other supplies to four temporary housing sites in King County, Washington, supporting patients in quarantine or recovery due to COVID-19," Amazon team wrote in their Day One blog.
The tech giant has teamed up with community partner Bellevue LifeSpring to donate credits to help cover the cost of essential items to families with immediate needs.
Amazon also announced that Amazon Web Services (AWS) is working closely with the World Health Organization (WHO) to speed up the effort to track the coronavirus, understand its outbreak and find ways to contain the spread.
"AWS is supplying WHO with advanced cloud technologies and supporting them with technical expertise. This ranges from building vast "data lakes" aggregating epidemiological country data, to rapidly translating medical training videos into different languages and helping global healthcare workers to better treat patients."
Meanwhile, Amazon warehouses in the U.S. are massively hit by the coronavirus infection. With new cases coming in, close to 10 facilities are affected so far.
The company has temporarily closed some facilities but has mostly avoided any mass shutdowns. Amazon told CNN that it is taking necessary measures to ensure the safety of its employees at various sites like sanitizing elevator buttons, lockers, touch screens, and door handles.
The spread of coronavirus in Amazon's facilities is likely to impact shipments and delay deliveries across the country. Amazon has already informed the customers visiting its website about longer waiting time and urged them to pick items that are not for immediate needs.
According to John Hopkins University's interactive COVID-19 map, more than 21,000 people have died and 472,109 people have tested positive for the coronavirus.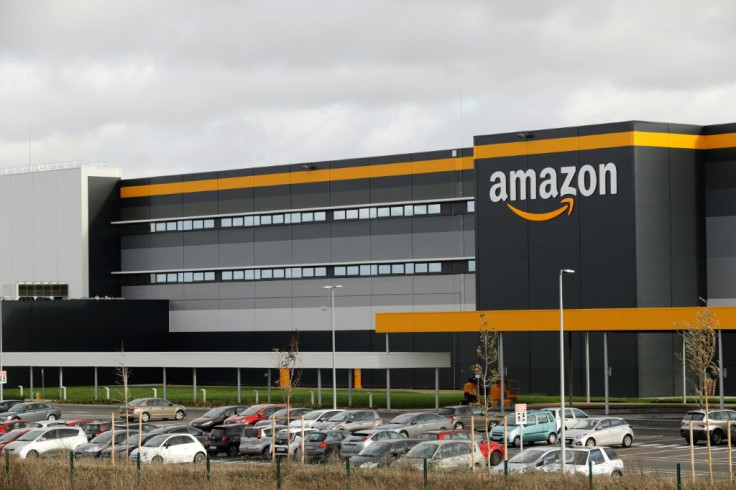 © Copyright IBTimes 2023. All rights reserved.