Coronavirus USA Update: Gun Sales Surge As Virus Lockdown Fears Spread
KEY POINTS
As coronavirus spreads, more people are buying firearms
Fear that social order may unravel driving gun purchases
Some fear government placing restrictions on gun purchases
As the coronavirus continues to take its toll on day-to-day lives and businesses throughout the U.S., there is a surprising spike in gun sales. In the midst of a pandemic, people in the United States are turning more toward "personal protection."
The owner of Arcadia Firearm & Safety in San Gabriel Valley, David Liu, said his store has had 10 times more customers in recent weeks. Liu told Newsweek that on March 3 and 4, he had over 50 people in his store to take their firearms safety test and "everyone of them bought a gun." He said people paniced when news reports highlighted the possibility of a lockdown to contain the outbreak.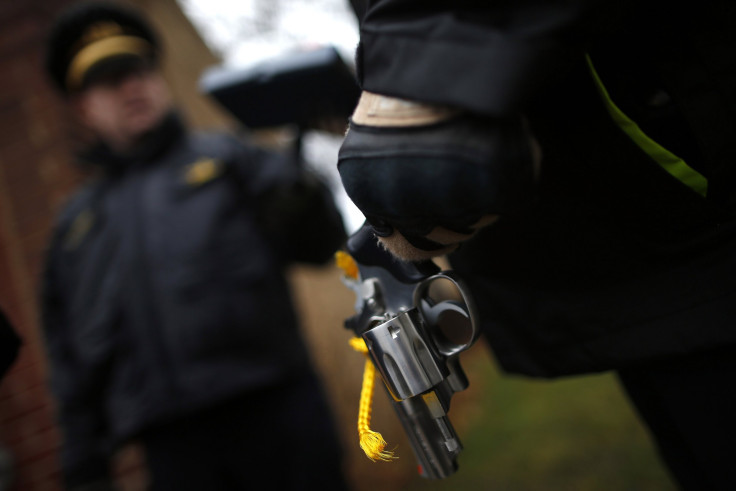 Gabriel Vaughn, owner of Sportman's Arms in Petaluma, told KTVU that he sold 12 handguns in just two hours. Vaughn said sales go up "when people are uneasy." Guns Ect. owner Ron Sega told FOX10 Phoenix he hasn't seen a spike like this in quite some time. Sega said many of the customers are "first-time buyers." He said there was a different kind of fear, coronavirus.
Reports highlight there has been a surge in gun sales in California, Washington and New York, which have been hit hard by COVID-19. Some first-time gun buyers fear an unraveling of the social order, while some gun owners worry that the government would use its emergency powers to restrict gun purchases.
"From Feb, 23 to March 4, transactions increased 68% compared with the 11 days before Feb, 23, a day when Italy reported a major outbreak of the coronavirus," said the LA Times .
Majority of the gun buyers, according to various reports, are Asians, as they have been targeted since the virus originated in Wuhan, China. In the first week of March, a man on the New York subway sprayed air freshner on an Asian man. The Newsweek said the suspect was recorded yelling "because he's standing right next to me. Tell him to move." Last month, an Asian woman was also attacked at the subway station.
© Copyright IBTimes 2023. All rights reserved.