Coronavirus Vaccine Unlikely To Arrive In 2020: 'It Doesn't Look Very Promising'
KEY POINTS
American healthcare experts have long said it's too optimistic to say a vaccine against COVID-19 will see use within 2020
An AI crunching data confirms none of the 60 vaccines it looked at will be used within the year
This eagerly sought goal might take place by 2021 at the earliest
According to experts, there is very little chance a vaccine for COVID-19 will be perfected and ready for use this year. This eagerly sought goal might take place by 2021 at the earliest -- but only if things proceed smoothly with the 60 vaccine trials currently taking place.
The latest expert source to attest to this impossibility used its experience in quantitative financial investment to analyze the progress being made by the 60 vaccine candidates. Boston-based PanAgora Asset Management analyzed vast quantities of medical research data to calculate which of the 60 will succeed in producing a successful vaccine within the year.
The quick answer is "zero."
"It doesn't look very promising, based on today's data, that there's going to be a vaccine any time this year," affirmed George Mussalli, PanAgora chief investment officer and head of equity research.
He said PanAgora's biotechnology industry model using artificial intelligence machine learning allows the company to assess which of the multitude of drug trials currently under way will progress enough to become an effective treatment for COVID-19.
Despite pouring cold water on there being a vaccine this year, Mussalli sees definite progress in the development of this vaccine. Research work underway by firms competing to develop vaccines means "there's a really good chance that by the fall or the end of this year, doctors will have a toolkit to treat patients," said Mussalli.
PanAgora's use of machine learning to mathematically determine the chances of a successful vaccine supports previous statements made by some of America's leading health experts in this regard.
Dr. Anthony Fauci, director of the National Institute of Allergy and Infectious Diseases (NIAID), testified before the Senate on March 7 and said the first usable vaccine will see the light of day in 2021.
"It will take at least a year to a year in a half to have a vaccine we can use," said Dr Fauci.
He said work on a novel coronavirus vaccine has been some of the fastest on record, but told senators a vaccine candidate must be proven safe and efficacious in a multi-step trial process before it can be used on people.
Dr Fauci at the time also said the United States is "pretty close" to a COVID-19 blood test that could quickly and easily be used in clinics and hospitals.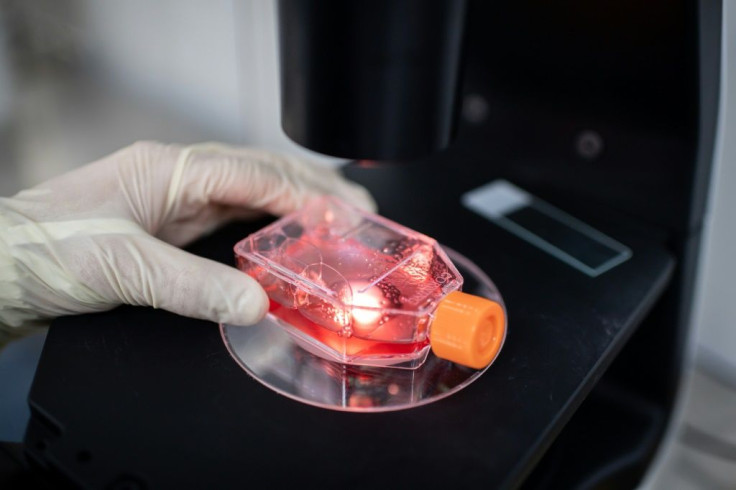 © Copyright IBTimes 2022. All rights reserved.
FOLLOW MORE IBT NEWS ON THE BELOW CHANNELS