Corporate Events And Gatherings Will Grow Increasingly Hybrid As Tech And Teams Reach An Inflection Point
Offices across the United States are slowly filling up again, as more and more employees are returning to in-person operations. It's starting to look as if employers are winning the never-ending argument over remote and hybrid work after enduring close to three years of COVID-related lockdowns and restrictions.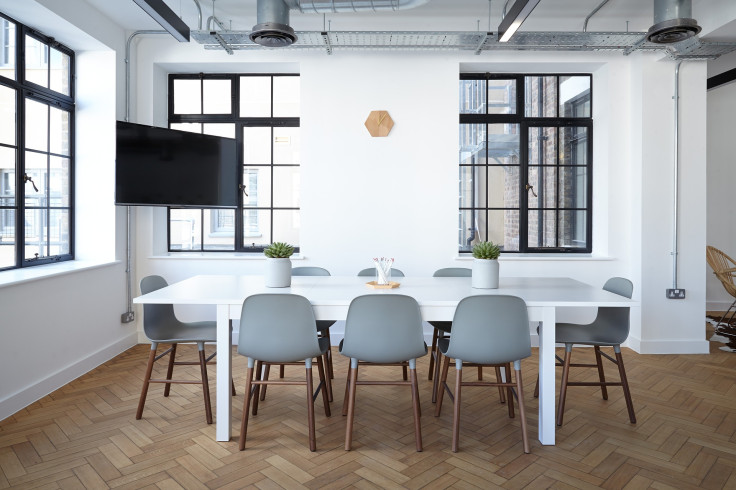 With the office migration now underway, even at a steady pace, and some companies still too reluctant to call employees back into the office, results show that a growing number of workers have already returned as of late summer last year.
Data collected by Kastle Systems, a security company, showed that in early September 2022, close to 48% of employees have already returned compared to pre-pandemic figures. Moreover, the same data shows that across the U.S., the national average grew to 54.4% of pre-COVID era levels, the highest since Kastle started recording back in 2020.
While not everyone is happy about the return, some changes in the workplace have undergone massive development in recent years, partially driven by the pandemic and the human need for social interaction.
While employees slogged on near-endless Zoom calls with clients, and Teams meetings with their colleagues, corporate executives, and events planners found a viable solution that's been staring them right in the face for over two years - virtual and hybrid corporate events. Helping to cancel out lengthy cross country road trips for some employees and event attendees.
The dawn of a new era of corporate events
Long before employees knew about the benefits of remote work, and employers were still convinced that the office is the way forward, virtual event technology had already taken shape, but attention was thinly spread.
In less than a couple of years, virtual event technology skyrocketed, providing organizations with an effective solution to their event needs. With the pandemic in full swing, and much of the outside world closed off, corporate events were falling one after the other, and organizations were desperate to keep things going - even if it meant inventing a new normal.
Although traditional corporate events allowed organizations to host elaborate gatherings, seeing hundreds of attendees, from well-known speakers to industry experts, and employees from different locales, arrangements such as these were made possible with platforms such as Arena, Brella, and Cadence, among others.
Giving companies a workaround meant that virtual events could include speakers and attendees from anywhere in the world, as long as they have a computer or smartphone and internet, they can attend these information sessions.
And these platforms were not only for corporate events to host their gatherings and boost their credibility during a time when companies were closing their doors left and right, and laying off employees by the hundreds. These platforms enabled companies to access new sets of data on their attendees, their speakers, and even their employees to better understand what their needs are, and how these events can answer their questions or pique their interests.
In an Event Management Software Global Market Report 2022, analysts expect the event management software market to expand to $11.75 billion in 2026.
For what existing software had to offer at the time of inception, and where it can grow in the coming years only shows human's ability to adapt to their environments and their strong desire for social human engagement.
The virtual event - although not the same as in person - was a viable short-term solution that allowed companies to bring like-minded professionals together, all under one digital arena.
A step in a new direction
At the time, as organizations became more comfortable with the idea of having their corporate events online, instead of in person - which at the time made more sense as new COVID variants started to spread across the world - big tech found ways to capitalize on the hype surrounding hybrid events.
Perhaps one of the biggest and most well-known was Facebook's parent company Meta, which introduced the fully virtual experience in the Metaverse. At the time of the announcement, Meta pledged more than $10 billion of investment in growing the Metaverse, but ongoing macroeconomic challenges and job layoffs may cut this dream short.
Nonetheless, the Metaverse promised an immersive and experiential ecosystem, that would allow organizations to host events, create pop-ups, organize seminars and gatherings, and even purchase virtual commercial real estate.
At a time when interactions were limited, engagement among workers and event attendees was crucial, especially in settings where people were used to interacting with other individuals in person. A report by Markletic found that 49% of marketers said that engagement is the single biggest contributing factor to event success.
The virtual world, whether it was the Metaverse or Sandbox, or any other dreamscape utopia that provided companies with a place to host their events, without having to leave their homes, created an experimental phase of the hybrid corporate events era.
Although the hype surrounding the virtual world has slowed significantly over the last few months, hybrid events remain a strong opportunity for workers, employers, stakeholders, and other industry experts to connect from just about anywhere in the world.
Going forward
Now with an established and trusted solution, organizations are keeping to the new norm of hosting events, whether it's for educational or recreational purposes, hybrid events have more benefits than what many initially thought.
Aside from hybrid events being more affordable, saving companies thousands every year, as they are no longer required to hire and pay for venues, catering, staff, transportation, or any other costs - hybrid events provide attendees with a better experience overall.
A 2022 ICE report found that 41% of surveyed respondents said in-person events don't necessarily provide the insights they require compared to hybrid or virtual events. This comes at a time when corporate event spending is estimated to jump by 83% this year alone, as almost all remaining COVID-related restrictions have now been scrapped.
With the popularity of online events growing and now flooding nearly every industry, from medicine and healthcare, academia, entertainment, finance and banking, governance, gaming, and tourism, organizers will now have access to more profound data to help understand the future need for both in-person and hybrid events.
Seeing that hybrid events capture attendee information, and are then funneled through the analytical pipeline, corporate event organizers will be able to target the right audience members, while marketing teams can target the right group of interested attendees.
For the event coordinator or pharmaceutical meeting planner (CS), the data is not the sole key element. As hybrid events expand even further, and more investment is provided, organizations will help fuel the drive for improved accessibility, inclusion, and diversity among their respective industries.
A well-lived inflection point
While it's not possible to dismiss the opportunism of hybrid events, it's in-person events that will once again take center stage in the coming year.
In a 2023 AMEX Global Event Trends Forecast report, analysts predict that the coming year will see "booming optimism and focus on in-person meetings and events."
Even more, 78% of marketers reported they want in-person events to return as the primary role. While hybrid events can leverage several unique and innovative elements, to some capacity, in-person gatherings will remain a preferred option for organizations and corporate companies.
To finish off
While it looks like in-person events and gatherings will have a banner year, as normality returns in a fuller capacity, the hybrid event is a well-lived concept that has proved itself as a short-term viable solution. The return of in-person events won't completely kill off hybrid events, as they continue to be practical and economical options for companies that aren't in a position to orchestrate an elaborate performance.
Though hybrid events may live in the shadows of its predecessor, it taps into a unique experience that in-person events simply can't provide. On the back of this, there's more we can learn and understand from the virtual world, and perhaps the gateway to the next generation of virtual world experiences is through the foundations of hybrid events.
© Copyright IBTimes 2023. All rights reserved.
FOLLOW MORE IBT NEWS ON THE BELOW CHANNELS