Cost To Protect Trump: NYPD Asks Congress To Foot $25.7 Million Bill For Trump Tower Security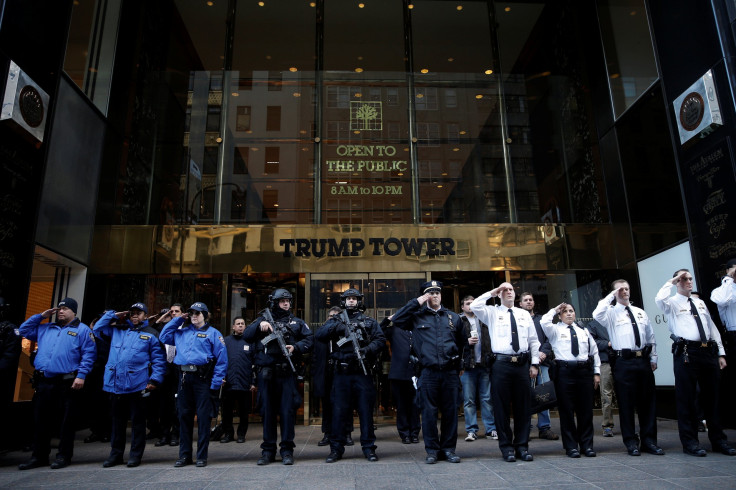 The New York Police Department spent nearly $26 million to protect President Donald Trump when he lived in Trump Tower in the 75 days between Election Day in November and Inauguration in January, Police Commissioner James O'Neill wrote in a letter to New York City's members of Congress Tuesday. And the NYPD wants to be paid back.
The $25.7 million cost was a decrease from the NYPD's original estimate of $35 million, but O'Neill still described the task of protecting to president as "unique and unparalleled." In the letter, O'Neill requested reimbursement from Congress.
Although Trump now spends most of his time in Washington, D.C., the First Lady Melania Trump and their son Barron still live in Trump Tower — which costs the NYPD an average of $127,000 to $146,000 per day, O'Neill wrote. When the president visits town, that cost is expected to more than double to $308,000 each day, he added.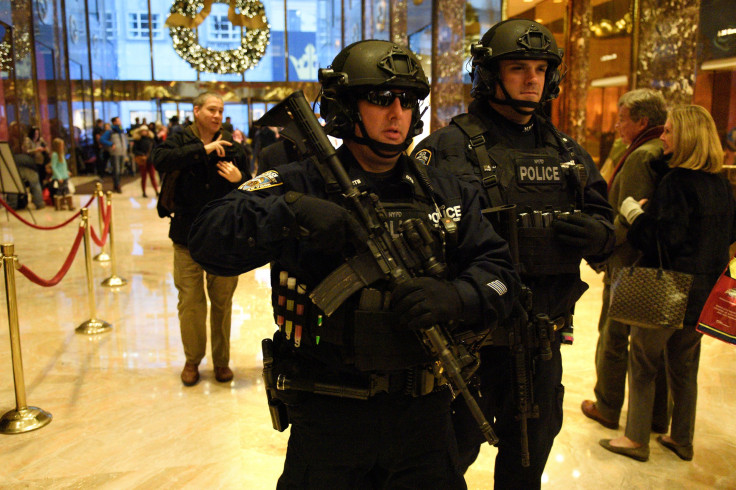 In December, Congress set aside $7 million to reimburse the NYPD for the cost of protecting Trump — a fraction of the $35 million originally requested. The 58-story Trump Tower, which is on New York City's Fifth Avenue near high-end shopping and Central Park, is a potential target for terrorist attacks, O'Neill said in his letter.
"Such a setting for the second residence of an American President is unique in recent history," he wrote.
New York City Mayor Bill De Blasio conceded the necessity of using enhanced security to protect Trump Tower, although he said he believed Congress should foot the bill rather than the city.
"I think the Congress understands that the protection of Trump Tower is now a national priority," he said in a radio interview in January. "Forget the person of Donald Trump, not only do he and his family do deserve protection, all the people who work there, all the people who go into that atrium. But also the building is now a national symbol. I also may think that most members of Congress think it is fair to reimburse the NYPD, because that should be a national responsibility."
© Copyright IBTimes 2023. All rights reserved.