Could 'Amazing Race' Be Canceled After Season 30 Because Of Brooke Camhi Win?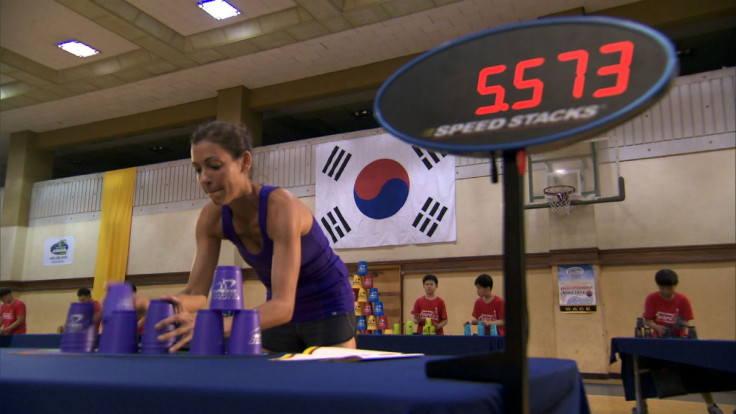 The show was renewed for Season 30 despite seeming to be on the bubble at CBS, but after a heavily disliked contestant wound up winning $1 million on the Season 29 finale, fans are threatening to no longer tune in to "The Amazing Race." As fans threaten to revolt, it raises new questions about the show's potential future beyond a 30th season.
Fans watching the Season 29 finale on CBS June 1 were stunned when Scott Flanary and Brooke Camhi, who argued and struggled through a large portion of the race, were the first ones to cross the finish line, beating out Tara Carr and Joey Covino and London Kaye and Logan Bauer for the $1 million prize. Soon after, several took to social media to vent their frustrations over the show's outcome, and especially the fact that Brooke had emerged victorious, after an entire season where she seemed to complain and take issue with almost every task she encountered, while also receiving help from her fellow racers when she ran into trouble.
Brooke's complaints that made fans wary of her even extended to the final leg in Chicago, where she was caught on camera seeming to take issue with tasks twice. She first complained while at the Chicagoland Speedway, crying to Scott that she couldn't change a tire on a race car in the allotted time she had to complete the task. Later, as the two ran through the streets of Downtown Chicago in search of a clue, she also claimed she needed a break from the running as well.
Read: Brooke And Scott Open Up About Their Season 29 "Amazing Race" Win
Social media wasn't the only place where fans expressed frustrations and annoyance over Brooke being one of the winners, with a poll by Gold Derby after the finale revealing that 80 percent of their readers who watched the show felt the wrong team had won, with only 20 percent believing that Scott and Brooke should have won.
However, while fans expressing their upset isn't anything that would be considered worrisome normally, several have also taken to social media to say that the outcome of Season 29 would keep them from potentially watching the upcoming 30th season.
The fact that fans may be considering revolting the show (which does not yet have a premiere date on CBS' Fall Schedule and may be shelved until Spring again), could be worrisome for the long-running series, which was already shelved for a year in between the premieres of Seasons 28 and 29, and has faced declining ratings as the seasons have gone on.
Despite some upticks throughout Season 29 in terms of the numbers of viewers and the demo changes, overall it saw another large decline. According to TV Series Finale, Season 29 only averaged a 0.82 in the 18-49 demographic with 4.022 million total viewers. By comparison, the 28th season in 2016 averaged a 1.05 in the 18-49 demographic with 5.636 million total viewers. If those numbers decreased more during season 30 due to viewers boycotting the show, it could CBS give CBs reason to cancel it afterwards.
Read: Fans Have An Intense Reaction To Brooke And Scott's Win On "The Amazing Race"
However, for now, the show's producers are looking ahead to what they can give viewers during the landmark 30th season, even admitting they liked the idea of an All-Stars season that consisted entirely of strangers in an interview with The Wrap.
"We're open to a lot of things. It's really what is the best for the show. Everything's open right now," Elise Doganieri said.
© Copyright IBTimes 2023. All rights reserved.