Country Superstar Reba McEntire, Husband Narvel Blackstock Separate After 26 Years of Marriage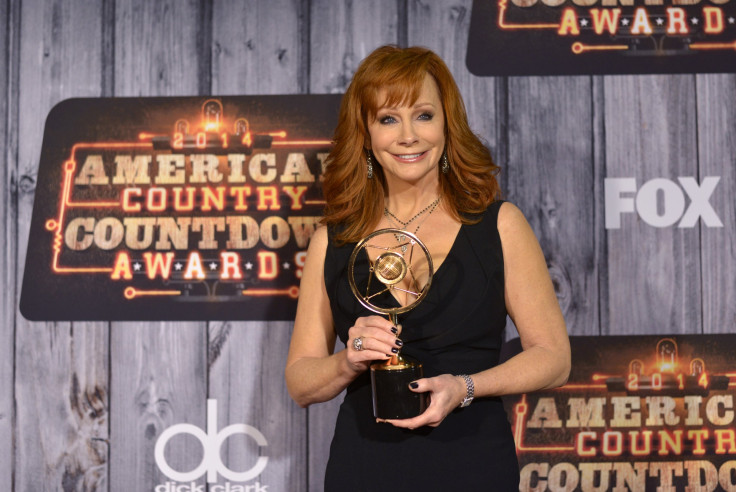 One of country's biggest stars, Reba McEntire, and husband Narvel Blackstock announced their split Monday. The two are separating are 26 years of marriage.
A joint statement from the former couple, released through the Big Machine Label Group, stated that McEntire and Blackstock will continue to work together and support each other, despite the end of their marriage, Us Weekly reported. The statement ended with a request to "respect their privacy during this time."
It is still unclear whether the couple has filed for divorce.
The separation news came as a surprise given how McEntire previously told People that they "never leave each other without a kiss and 'I love you.'" In an interview with the magazine in March, the country superstar admitted that she was missing Blackstock, who was working in Los Angeles while she was busy in Nashville.
McEntire also shared that Blackstock was the last person who told her "I love you." She said, "He told me he loved me last night when we talked on the phone. He's in Los Angeles on business and I'm taking care of business here in Nashville. I miss him when we're apart."
Meanwhile, the "Consider Me Gone" crooner has been keeping herself busy and hanging out with her friends and family, E!News reported. Over the weekend, she spent quality time with best friend Shirley McLaine. McEntire shared a picture of their lunch date on Instagram, writing, "I loved having lunch with my friend, Shirley McLaine. What a sweetheart!"
The country superstar also made time to cheer on her race car driver son, Shelby. The proud mom even took a quick snap of the race results and shared it on Instagram. McEntire wrote, "Shelby went from 10th to 6th today. Put in some fast times too :-) Way to go Shelby!"
Shelby is the couple's only child. Blackstock has three children from previous relationships, including Brandon Blackstock, who is married to Kelly Clarkson.
Blackstock runs the management company that reps McEntire and other musicians such as Clarkson and Blake Shelton.
© Copyright IBTimes 2023. All rights reserved.