Courteney Cox Says 'There Was Nothing Worse' Than Her Baby Bangs In 'Scream 3'
Courteney Cox has a lot of happy memories associated with the time she worked in the "Scream" movies, but there is something she cannot get over, and it is her baby bangs she wore in "Scream 3."
The actor has been a part of the "Scream" franchise since the get go, and her style as reporter Gail Withers has changed and evolved in each movie, and that includes those bangs that were too short for her in the third installment. But, how does she really feel about it?
The "F.R.I.E.N.D.S" star reflected on her notorious hairstlye when she appeared on "The Drew Barrymore" show, along with costars Neve Campbell and David Arquette, stating that she tried to give Gail a new look in each movie, according to People.
"Each 'Scream' I would try to come up with a different look for her that was just over the top gross, or ugly or too much," Cox, 57, told host Drew Barrymore.
Almost immediately, Campbell, 48, jumped in saying, "The bangs?" That's when Cox revealed that the look still haunts her. "Oh that was the worst. I forgot about that. There was nothing worse. That was a big lesson in life because that will forever be on film," Cox said.
The bangs were fake, it wasn't Cox's natural hair. Each day for shooting, Cox would wear clip-in bangs, but the problem was that the crew "only had one set" to work with.
"One set of bangs. I remember they were cut on the set. You are supposed to have a thing that starts back here, far back and that's where the part goes for the bangs," Cox explained as she pointed to the back of the head where the faux bang should be placed. "For some reason, they put it here," she said, while pointing toward the center of her head, "and started cutting it and I was like, 'Well I don't have a choice now.'"
Campbell, Arquette—who is also Cox's ex-husband—and Barrymore started laughing, while Campbell tried to tell her she remembered trying to politely convince her that they looked okay. "I remember that day because we were all like, 'No they are good, really,'" she said with a laugh.
Arquette, 50, added, "I felt so bad for you!"
The fifth installment of the horror francise from the 90s shows Cox and Arquette together again on screen since the couple split in 2013. The 50-year-old actor described working with his e-wife as a "cathartic experience," talking about how he got emotional on set.
"Scream" will premiere in theatres Friday.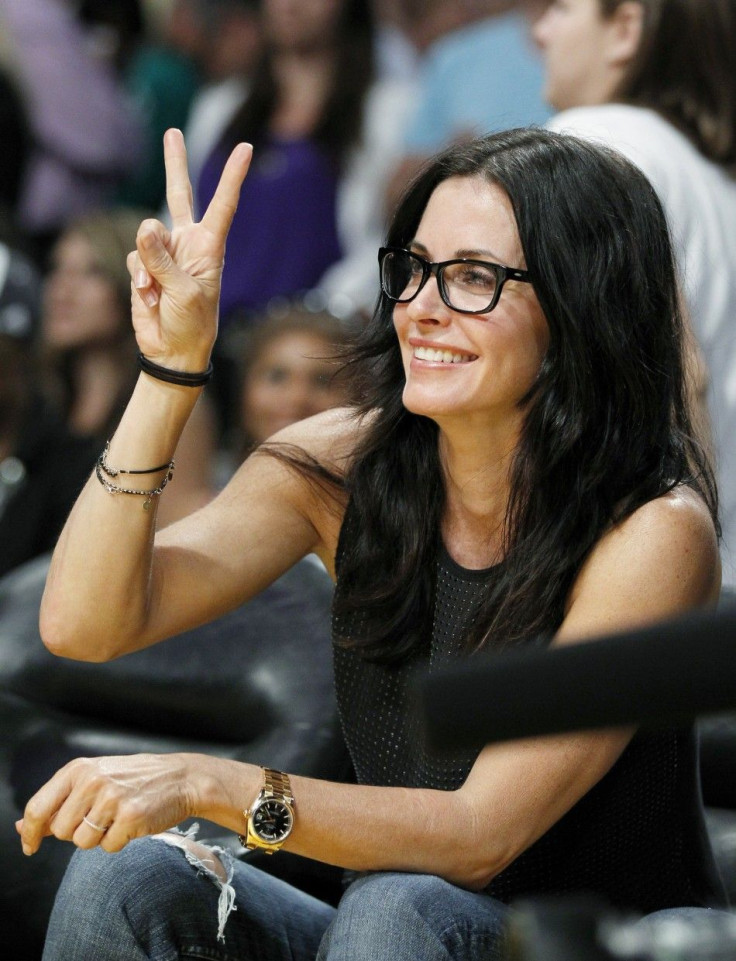 © Copyright IBTimes 2023. All rights reserved.