Courtney Love Recalls How Johnny Depp Saved Her Life When She Overdosed [Watch]
Courtney Love has recalled how Johnny Depp saved her life outside West Hollywood's Viper Room nightclub in 1995.
The 57-year-old singer took to her friend's Instagram over the weekend to share a series of videos in which she talked about the "Pirates of the Caribbean" star's unforgettable deed.
"I don't really wanna make judgments publicly," Love said in one of the clips. "I just want to tell you that Johnny gave me CPR in 1995 when I overdosed outside The Viper Room."
Apparently, the incident took place months after the death of her husband, Kurt Cobain.
"Johnny, when I was on crack and Frances was having to suffer through that with all these social workers, wrote her a four-page letter that she's never showed me," Love added.
Love went on to share how Depp supported her daughter, Frances Bean Cobain, growing up.
"Then he sent limos to her school where all the social workers were crawling around, again, unasked, for her and all her friends to go to 'Pirates (of the Caribbean),'" she added. "He did it a bunch of times. He gave her own seat [at the premieres] with her name on it."
The singer then admitted she has never seen "Pirates of the Caribbean" movies, but her daughter, who works as a visual artist, loves the franchise. "You know, she said to me when she was 13, 'Mama, he saved my life.' And she said it again," she recalled.
Love also mentioned the ongoing legal battle between Depp and his ex-wife Amber Heard, noting that she isn't taking any sides amid the trial. She said, however, that she empathizes with the actress due to all the hate she is receiving on social media.
"I've been the most hated woman in America," the singer explained. "I've been the most hated woman in the world before TikTok and it's a really… I have a lot of empathy for what that must feel like for Amber. F--k man, wow, can you imagine being her."
"But if you use a movement for your own personal gain, and you inhabit queer feminist intersectional spaces, and you abuse that moment, then I hope justice gets served whatever it is," she concluded.
On the work front, Love will be next seen in the movies "The Long Home" and "The Possibility of Fireflies."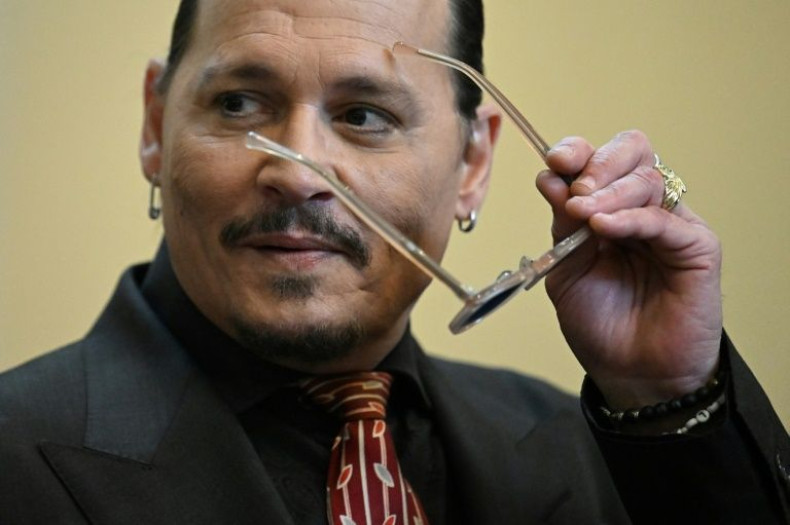 © Copyright IBTimes 2022. All rights reserved.