COVID-19 Kentucky Update: Judges Order Ankle Monitor For Coronavirus Patients Refusing Quarantine
KEY POINTS
Kentucky judges order COVID-19 patients to wear ankle monitors for refusing quarantine
They are not being charged with a crime, but this is a matter of public safety
To health officials, this is a well-suited solution for those not following guidelines
Judges in Kentucky have started ordering positive COVID-19 patients who don't want to stay home during the quarantine to wear an ankle monitor.
In Louisville, Ky., two coronavirus patients, as well as one of their relatives, were ordered to put on the tracking devices after health officials discovered they were out shopping.
A third coronavirus patient from the South End was also issued an order to wear an ankle monitor after refusing to self-isolate.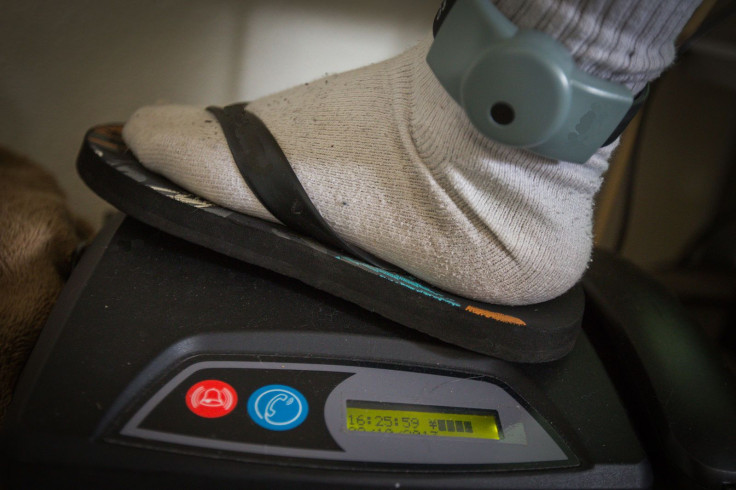 Mayor Greg Fischer's team addressed the ankle bracelets during a Facebook Live briefing on March 31. Citing the safety of the community, the order for wearing tracking devices is essential if the patient is refusing to follow the coronavirus guidelines.
"The home incarceration program is well-suited for this," Chief of Public Services Amy Hess said. "It provides us with the proper amount of distancing. We can monitor activity after (the monitoring device) gets affixed to them...to make sure they're not further affecting the community."
Hess also said that they would prefer not to order the ankle bracelets, but staying home makes more people safer from the spread of COVID-19. Apparently, not enough residents are taking the coronavirus guidelines seriously despite the shutdown of community centers, zoos, parks, and libraries in Louisville.
The health official also expressed fears that first responders like ambulance workers, police officers, and firefighters may become infected with the virus once patients overwhelm the local hospitals.
In Kentucky, public health officials may ask the courts to have a person be isolated during the coronavirus pandemic. However, it is up to the judges to issue the orders, and it has to be clarified that they are not being charged for a crime.
Judge Charles Cunningham, who issued the first two ankle monitor orders, admitted this is a new territory for the legal system.
"It's something we're all feeling our way through," the judge said. "We're trying to figure out how this should be done."
According to Judge-Executive Dean Watts, forcing Kentucky residents to isolate themselves is legal after a county emergence was declared.
© Copyright IBTimes 2022. All rights reserved.
FOLLOW MORE IBT NEWS ON THE BELOW CHANNELS