Crime In America: Violence Rates Plunging, But Americans Are Still Scared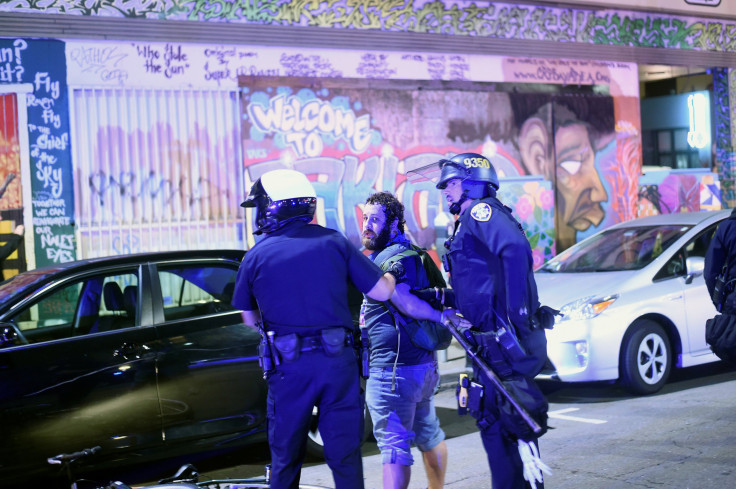 Violent crime rates in the U.S. have consistently fallen over the past 25 years, despite the public's perception otherwise, according to a report from the Pew Research Center released Tuesday. Between 1993 to 2015, violent crime rates dropped anywhere from 50 to 77 percent, depending on the data source.
The two different data sources were from the FBI, which has collected serious crime data every year from 18,000 jurisdictions in the U.S., and the Bureau of Justice Statistics (BJS), which conducted a survey asking Americans whether they were the victims of crime and if they reported the crime to police or not.
Since the FBI has only received its data from crimes that have been reported to police, its figures were lower. FBI figures showed violent crime rates were down 50 percent and property crime rates were down 48 percent. BJS data, on the other hand, showed violent crimes rates fell 77 percent, and property crime rates dropped 69 percent.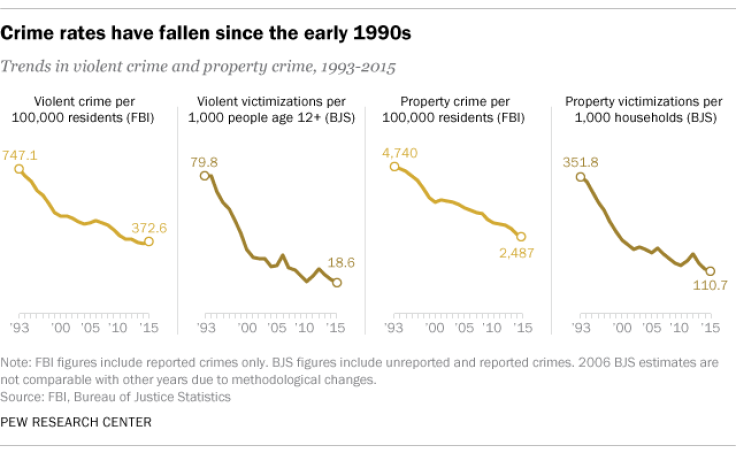 But that didn't mean U.S. residents felt any safer. Late last year, Pew found the majority of Americans (57 percent) felt that crime was worse in 2016 than 2008, which was categorically untrue.
Those fears have been stoked by President Donald Trump, whose rhetoric of "American carnage" reinforced the idea that crime rates are on the rise.
"The crime and the gangs and the drugs that have stolen too many lives and robbed our country of so much unrealized potential," Trump said in his inauguration speech in January. This American carnage stops right here and stops right now."
The data got a bit trickier when looking year-to-year. From 2014 to 2015, the FBI data found that violent crime rates rose by 3 percent, and murder rates increased by 10 percent. BJS figures did not show much change in crime rates from 2014 to 2015.
The BJS survey also found that many Americans have not reported crime to the police — less than half, 47 percent, of those surveyed reported violent crime to the police. Only 35 percent reported property crime incidents to the police.
© Copyright IBTimes 2023. All rights reserved.