Is 'Criminal Minds' On Tonight? World Series Delays CBS Dramas
With the Los Angeles Dodgers and Houston Astros heading into World Series Game 7 on Wednesday night, some TV networks are changing up their schedules.
Though the baseball event will not air on CBS, the network has decided to switch out new episodes of its shows "SEAL Team" and "Criminal Minds" on Wednesday night and replace them with repeats of the David Boreanaz Nacy drama instead.
This schedule change means that the shows' new episodes won't have to go up against the final World Series game, thus saving the episodes' ratings from potentially being hindered by the sports broadcast.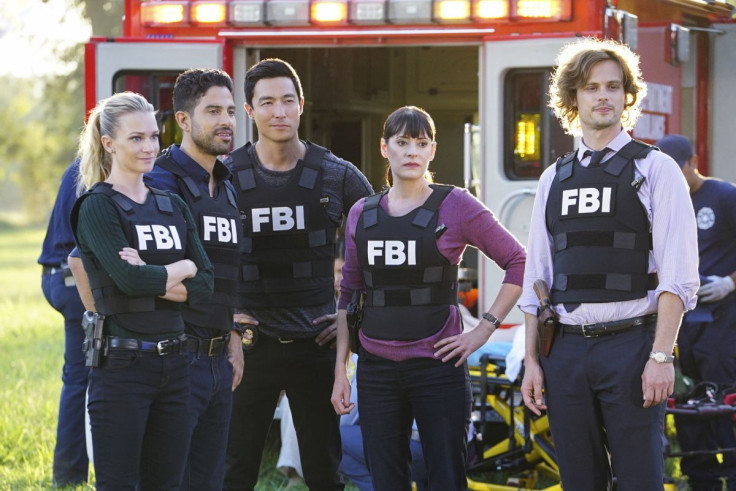 Though the two scripted dramas are getting a little bit of a change, CBS' reality series "Survivor" will still be airing its new episode tonight at 8 p.m. EDT, even though the first pitch of Game 7 begins at 8:20 p.m. EDT.
Following "Survivor," at 9 p.m. will be a reairing of the second episode of "SEAL Team," followed by a repeat showing of the series' third episode at 10 p.m.
In the new episode of "SEAL Team" that was supposed to air tonight, the synopsis reveals that "the SEAL Team must work with Jason's longtime rival, Beau Fuller, and his team to plan and perfect a raid under the watchful eye of top military brass."
As for the new episode of "Criminal Minds" that was originally going to air, the synopsis teases that "when several women go missing in Virginia, the BAU must figure out what they have in common in order to find them."
Season 2, episode 6 of "SEAL Team" and Season 13, episode 6 of "Criminal Minds" will likely air next Wednesday (Nov. 8), instead, though the network has yet to make an official announcement regarding their new air dates.
© Copyright IBTimes 2023. All rights reserved.