Crude Oil Futures Fall On Economic Woes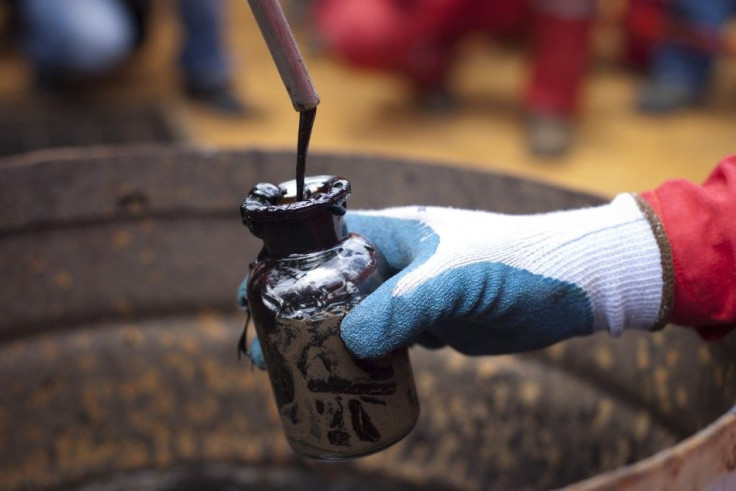 Crude oil futures declined during Asian trading hours Tuesday as sentiment was dampened on concerns that faltering global growth could lead to lower oil demand.
Light sweet crude for August delivery declined 0.10 percent or 8 cents to $79.13 a barrel in electronic trading on the New York Mercantile Exchange during Asian trading hours while Brent crude oil futures for August delivery gained 11 cents to $91.11 a barrel on the ICE futures exchange in London.
Oil futures settled lower Monday as a slew of soft manufacturing reports last week raised concerns of a further global slowdown and triggered worries over global oil demand. Meanwhile, Spanish leaders had formally requested financial aid for its ailing banking system from the European Union (EU), but the exact amount will not be known until a Memorandum of Understanding is signed between the two parties July 9.
Investors are opting for caution ahead of the EU leaders' two-day meeting in Brussels where the leaders of all 27 member states are expected to submit a roadmap to a banking and fiscal union over the next decade. The Greek leaders will also attempt to negotiate a better deal on its bailout following the formation of a new government in the country. However, the EU and the IMF look unlikely to make anything else other than marginal concessions at this stage.
The crude oil market continues to sink in sympathy with weaker equity markets and a softer euro as the economic prospects in Europe remains uncertain and the aspirations are modest for a European summit later this week, Tim Evans, Citi Futures analyst, told the Wall Street Journal.
Easing fears over a crude supply disruption in the Gulf of Mexico also added to the downward trend. Tropical Storm Debby has resulted in precautionary shutdowns of oil and gas platforms, which effected approximately 22.7 percent of the Gulf's current daily crude oil production and 22.9 percent of its current daily natural-gas production in the Gulf of Mexico. The Tropical Storm has now changed its path and is moving away from oil and Nat Gas rich producing region of the Gulf.
Meanwhile, news that Moody's Investors Service lowered the long-term debt and deposit ratings of 28 Spanish banks including Banco Santander and Banco Bilbao Vizcaya Argentaria also weighed on the sentiment.
© Copyright IBTimes 2023. All rights reserved.