Crypto Champions Take 2020 By Storm: The Complete List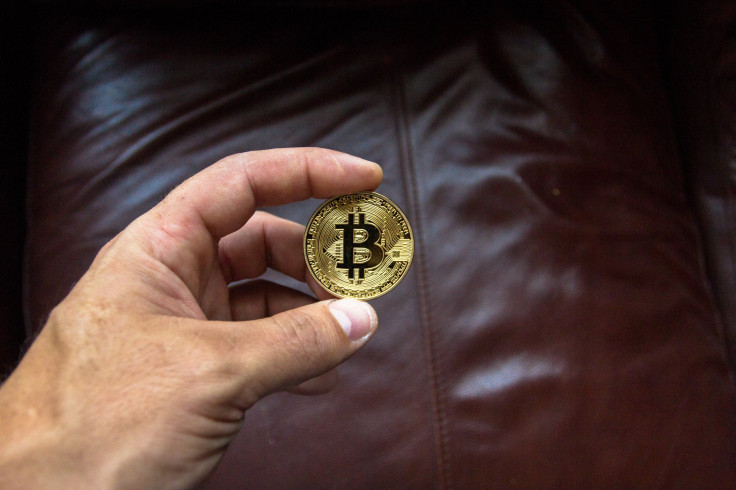 If Bitcoin surpassing its all-time high while in the teeth of a global pandemic hadn't made it clear, 2020 has been a banner year for cryptocurrency. Factor in PayPal's entry to the industry, Nasdaq-listed MicroStrategy's $425 million bitcoin purchase, the explosive growth of decentralized finance (defi), and an assortment of valuable new protocols and products, and it's clear crypto's in rude health.
Each of the following entities has played its part in making the first year of this new decade a triumphant one, offering cause for optimism with 2021 on the horizon. It might be a little early, but let's raise a Christmas toast to them.

1) Chainlink (Sparking DeFi Movement and Creating Oracles)
The most widely used oracle network for powering smart contracts, Chainlink continued to attract constant demand in 2020, partnering with the likes of Matic, Bitrue, Klaytn, Beam, Travala, KardiaChain, and Synthetix. Chainlink's dependable decentralized price feeds now secure billions of dollars worth of value for leading dApps, the value locked therein having soared from $1 billion in February to over $14 billion at the time of writing. With token price being one of the best returns for crypto traders this year, it's little wonder Chainlink has gone from strength to strength. Oh, and just in case you thought the oracle ecosystem was only good for defi, guess again: this Chainlink blog lists 77 use cases enabled by the technology.
Crypto.com

Crypto.com
2) Crypto.com (Best Effort for Mainstream Adoption)
Crypto.com has led from the front in promoting digital assets to the masses in 2020. Of course, this has been the company's raison d'être since it got started four years ago. In the last 12 months, the site has released its mobile app and exchange in a bunch of new languages (including Spanish, Italian, Russian, Portuguese and Turkish), launched margin trading, shipped its no-fee Visa cards to Europe, Canada (holders earn 8% back in CRO rewards) most recently Australia, and integrated PayID, a universal payment identifier that enables the platform's 5 million+ users to send and receive crypto across any network under the same initiative.
Polkadot

Polkadot
3) Polkadot (Crypto's Hottest Blockchain Platform)
Under Gavin Wood's able stewardship, Polkadot's parachain-based system has been growing in strength and reputation this year, as evidenced by the performance of its native DOT token, which quickly entered the top 10 cryptocurrencies by market cap and stubbornly stayed put. Polkadot is frequently touted as Ethereum's main competitor due to its scaling potential and unique sharding technology. The platform uses Kusama as a 'bizarro' canary network, a proving ground for projects before they launch on the main chain. Within the Polkadot ecosystem, some projects are starting to make a name for themselves, not least Acala, a cross-chain defi hub that's built an Open Oracle Gateway for the benefit of all creators on the network.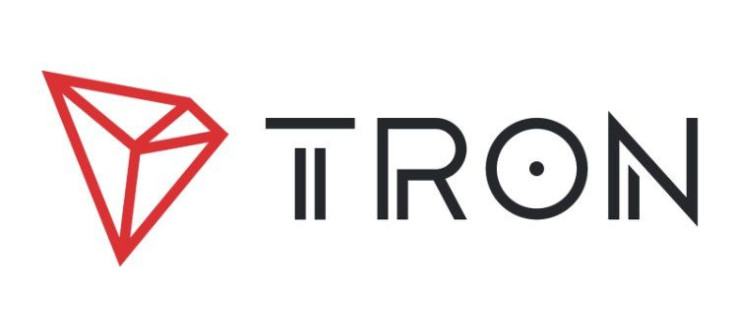 4) TRON (Bringing Blockchain to the Masses)
Justin Sun's TRON must be getting ready for a long toast celebrating their 2020 accomplishments. From Sun's lunch with Warren Buffet (the unstoppable force meets the immovable object), to any number of new partnerships (BAND Protocol, BitGo and Samsung. Additionally, under TRON leadership, BitTorrent announced a partnership with global tech giant, Huawei. This partnership effectively pledges to put BitTorrent apps on the Huawei App Store - opening up crypto to 3 billion people in over 170 countries. With over 16 million wallets created and 1.3 billion transactions recorded on the TRON network, 2020 has been a series of successes that put TRON firmly on the list of 2020 top crypto risers.
Uniswap

Uniswap
5) Uniswap (The Unicorn of Crypto and DeFi)
Defi products including fully-fledged decentralized exchanges (DEXes) starting springing up around April, built interest amid a hype cycle in summer, then burst into an all-consuming ball of flames in August and September. All through this period, P2P exchange Uniswap remained the absolute king in terms of liquidity, its smart contract-powered AMM matching orders on any ERC20 token across the entire Ethereum landscape. In August, Uniswap even overtook Coinbase for daily volume, processing some $426 million in one 24-hour period. With big backers including Andreesen Horowitz and Union Square Ventures, expect the token exchange to continue repping hard for defi in 2021 and beyond.
Currency.com

Currency.com
6) (Crypto's Champion of Regulated Exchanges)
When BitMEX and OKEx blew up, leverage traders scrambled to park their balances in a safe, and more importantly licensed, exchange. Currency.com was waiting for them with open arms (plus AML/CTF, KYC, the lot). According to data on CoinMarketCap, the platform saw an uptick in volume of 56.5% on November 30 – and it's easy to see why. The trading venue offers a wide range of options you'd never see on an exchange like Bitmex, including 1,700 different types of financial instrument, from tokenized blue chip stocks like Apple and Tesla to commodities including oil. Having surpassed 36 million users this year, the platform shows no signs of slowing down.
GoodDollar

GoodDollar
7) GoodDollar (Using Crypto For Social Good)
Andrew Yang famously ran for president while selling American citizens his dream of Universal Basic Income. This year, eToro's Yoni Assia vividly brought that idea to life with the GoodDollar program, an ambitious nonprofit initiative to create the world's first people-powered bank. A digital coin and wallet, GoodDollar uses interest derived from capital to fund a basic wage, similar to social impact bonds or endowments. The best part is, people are already busily trading their G$ coins right now for goods and services on this Facebook marketplace. GoodDollar is on a mission to shift monetary power towards the individual and force tech giants like Google and Facebook to pay for our attention and data. If anyone's using crypto as a force for good, it's this lot.
AAX

AAX
8) AAX (Asia's New Favorite Exchange)
It was a curious year for Asia's leading crypto exchanges. OKEx and BitMEX were the most high-profile casualties, the former's five-week suspension of withdrawals precipitating a huge bitcoin outflow, the latter slapped with charges by American prosecutors. Binance's situation isn't looking too great either, and Bithumb even had their offices raided by South Korean authorities. Enter Hong Kong-based AAX, launched in late 2019 and dubbed ' Asia's Bakkt ' by news bureau CoinDesk. An institutional-grade platform powered by the same matching engine as the London Stock Exchange, the exchange has seen volumes rise from barely over 20 million per day to several hundred million in any 24-hour cycle, a mark of its slick UX across spot, futures and OTC peer-to-peer trading.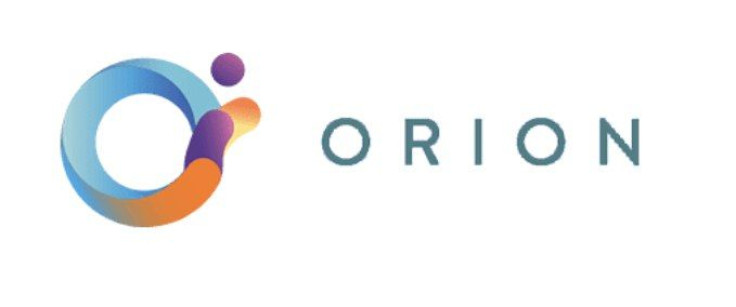 9) Orion Protocol (Changing The Way We Trade Crypto)
Orion Protocol has enjoyed an action-packed year, seeing its pioneering Dynamic Coin Offering (DYCO) oversubscribed by 300% as investors clamored for a slice of the action. This was followed by the ORN token listing on Binance as Orion Protocol set about readying its mainnet and developing Orion Terminal. Launched on December 15 to much acclaim, Orion Terminal aggregates CEX and DEX liquidity into a single platform. This allows traders to tap into the liquidity of centralized exchanges, access thousands of trading pairs, enjoy tighter spreads, and all without needing to custody funds. The most advanced exchange aggregator ever developed, Orion Terminal has the potential to shake up the trading landscape, ushering in a more profitable and privacy-friendly way to buy and sell digital assets.
Bluzelle

Bluzelle
10) (The Dark Horse to Watch in 2021)
Centralized databases are unsustainable, with decentralized alternatives destined to capture an ever larger share of the data storage market. Not only is sharding the safest method of storing sensitive data, but it's also the fastest and most efficient. Former video game industry titan Pavel Bains is leading the way in this field, applying the finishing touches to Bluzelle, a decentralized data network powered by a 10,000 TPS blockchain. Having linked up with Polkadot in September, which will see it bring distributed storage capabilities to projects building on the Substrate framework, Bluzelle looks likely to become the preferred data layer for Web3. The future's bright; the future's blue. All being well, Bluzelle's mainnet will go live in Q1 of 2021.
These platforms have succeeded in pushing the envelope in the past 12 months. The question is, can they maintain their momentum? And which projects are we going to be talking about a year from now?