Crypto On Nov. 14: Bitcoin Loses $16,000 While Ether Retains $1,100
The crypto market turned bearish Monday with leading crypto coins Bitcoin (BTC) and Ether (ETH) losing the $16,000 and $1,100 price levels, respectively, as the situation worsens for investors.
Last week, BTC dropped to a two-year low while ETH failed to retain the price support at $1,500 and went on to lose $1,200 in the last few hours.
In the last 24 hours, BTC fell 5.69% while ETH dropped 6.78%. On the other hand, the trading volume of BTC went up 25.73% while that of ETH jumped 29.34%.
This confirms that the sellers have taken charge of the market and investors are currently witnessing a huge sell-off and panic.
Around $131 million was liquidated in the market, including $30.25 million in BTC and $29.15 million in ETH, Coinglass reported.
As of 12.44 a.m. ET, BTC and ETH tokens were priced at $15,896 and $1,180, respectively, according to data from CoinMarketCap. The crypto fear and greed index changed to "extreme fear" as the value dropped to 24.
BTC has dropped 23.94% in the last seven days while ETH's price dipped 25.85% in the same period.
According to the prediction from Bitnation, the BTC token is expected to reach a maximum price of $29,067.60 by the year-end, while the ETH token will likely trade around $2,122.82.
Other top crypto coins that showed bearish movement included Binance Coin (BNB) down 5.56% to $268.72; Polygon (MATIC) down 9.84% to $0.8609; Cardano (ADA) down 8.01% to $0.3155; Dogecoin (DOGE) down 9.93% to $0.0811; and Ripple (XRP) up 11.46% to $0.3242.
The top losers in the crypto market were Cronos (CRO), which was down 21.42% to $0.05847; Aptos (APT), which slipped 16.32% to $3.82; Solana (SOL), down 13.71% to $12.56; and Tron (TRX), which fell 16.18% to $0.04604.
Other popular tokens that showed bearish signs were Shiba Inu (SHIB), which was down 9.70% to $0.00000875; Polkadot (DOT), which dipped 5.39% to $5.51; and Avalanche (AVAX), down 8.44% to $12.15.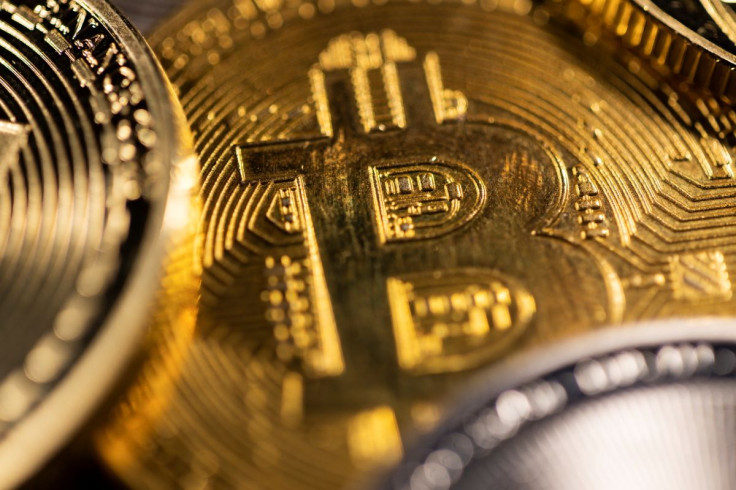 © Copyright IBTimes 2023. All rights reserved.