Crypto On Nov. 4: Bitcoin, Ether Volatility Drop As Trading Volumes Dip
The crypto market witnessed reduced volatility Friday as leading cryptocurrencies Bitcoin (BTC) and Ether (ETH) successfully held above $20,000 and $1,500, respectively.
BTC was up 0.01%, while ETH was down 0.08% in the last 24 hours.
As per earlier reports, BTC and ETH found support at the $20,000 and $1,500 price levels, respectively. Moreover, the trading volume of BTC dropped 23.44%, while that of ETH surged 45.52%.
BTC and ETH tokens were priced at $20,320 and $1,547, respectively, as of 12.00 a.m. ET, according to data from CoinMarketCap.
The crypto fear and greed index showed that the market was in "fear" while its value was stuck at 30, indicating a reduction in volume.
BTC has jumped 0.28% in the last seven days, while ETH's price surged 2.74% in the same period.
Additionally, as per the prediction from Bitnation, the BTC token is expected to reach a maximum price of $36,585.40 by the year-end, while the ETH token will likely trade around $2,785.43 at the same time.
Other top 10 crypto coins showed mixed movement, with Binance Coin (BNB) up 5.52% to $340.48; Solana (SOL) up 1.81% to $31.84; Cardano (ADA) up 2.87% to $0.406; Dogecoin (DOGE) down 11% to $0.1193; and Ripple (XRP) up 0.13% to $0.4571.
The top gainers included Cosmos (ATOM), which rose 6.01% to $14.55; Chainlink (LINK), which was up 6.37% to $8.27; OKB (OKB), which was up 21.08% to $19.80; and Fantom (FTM), which was up 15.29% to $0.2659.
The top losers in the crypto market were Uniswap (UNI), which was down 4.35% to $7.04; Chiliz (CHZ), which slipped 5.36% to $0.2323; Chain (XCN), which was down 7.81% to $0.05503; and Shiba Inu (SHIB), which dropped 3.30% to $0.00001185.
Other popular tokens that were bullish included Polygon (MATIC), which jumped 16.77% to $1.13 and Polkadot (DOT), which was up 2.02% to $6.59. Meanwhile, Avalanche (AVAX) went down 1.65% to $18.48.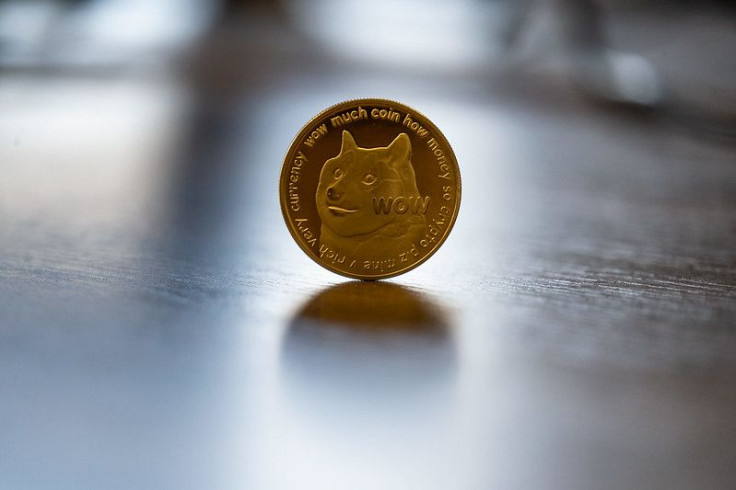 © Copyright IBTimes 2023. All rights reserved.