CW Alums Beverley Mitchell, Stephen Colletti Wrap Christmas Movie; Full Cast, Synopsis
Another "One Tree Hill" alum is joining the 2018 Christmas movie season.
Stephen Colletti, who played Chase on the CW series for five years, just finished filming a Christmas flick in Louisiana with fellow network alum Beverley Mitchell. She wrapped up her run on the CW as Lucy on "7th Heaven" right when Colletti started his. Now, the two are co-starring with each other for the first time.
While the title of the film and the location where it'll be released have not yet been revealed, International Business Times has learned what the movie itself is all about.
"Back in Louisiana for Christmas (and for good), Noelle Collins (Mitchell) has big plans to resurrect the town's live nativity, a beloved tradition that her late mother used to put on," the synopsis begins. "Things become complicated when Noelle runs into her high school sweetheart, Nick Russell (Colletti), a rising baseball star also back home due to a recent injury. Their lives are pushed together even further when they learn their parents, Mary (Melissa Gilbert) and Peter (Brian McNamara), want to be more than just friends. Nick and Noelle team up to pull off the show when it begins to fall apart, falling for each other again in the process."
The cast also includes Erin Cahill, Austin Highsmith and Donny Boaz. Emily Moss Wilson directed the flick, and Daniel Lewis and Ken Badish produced it. Many of those involved shared their excitement about the movie on social media when they wrapped filming earlier this week.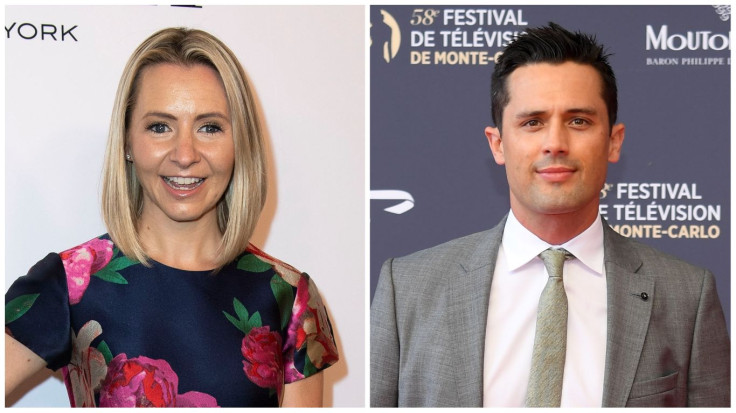 "Wrapped. Shout out to the crew for huge hours in the southern heat," Colletti wrote on Instagram on Monday, along with photos of the movie's cast and crew. "You all [expletive] rock. Thanks for leading the way: @beverleymitchell, @emosswilson, @mattsbelldp and @dllewis82. We had absolutely no fun. Not one bit. Strictly business."
Meanwhile, Mitchell had shared her own post on Sunday: "Nights shoot! Last day/night! Going to miss this amazing cast and crew… so excited for you all to see this sweet movie we made!"
The director, Wilson, tweeted on Monday about wrapping the film, saying, "These last few weeks have been insane." She continued about all the "laughs, new friendships, long hours, heat & humidity, lighting storms, camels, kids, and a partridge in a pear tree."
News of this upcoming Christmas movie comes a little over two months after it was revealed that Colletti's former "One Tree Hill" co-stars — Hilarie Burton, Robert Buckley, Danneel Ackles, Antwon Tanner and Tyler Hilton — were working on their own holiday movie in Louisiana All five will be featured in "The Christmas Contract," which will air on Lifetime.
IBT reached out to Lifetime about whether or not Colletti and Mitchell's movie is also for the network, but they did not confirm one way or the other. Hallmark, however, did share with IBT that this movie is not one of theirs.
© Copyright IBTimes 2023. All rights reserved.