Hallmark Sets Christmas Movies Co-Starring Sisters Kimberly Williams-Paisley, Ashley Williams
Kimberly Williams-Paisley and her sister, Ashley Williams, are each other's real-life family, but they're also part of the Hallmark family together, too. Now, they're about to really mix it all together and co-star in not just one Hallmark movie, but two.
Collectively, the actresses have starred in all of the company's different types of movies — Hallmark Hall of Fame films, Hallmark Channel movies and Hallmark Movies & Mysteries flicks. Despite their years with the company, the sisters have yet to film a Hallmark movie together. But all of that's about to change with their upcoming Christmas duo series.
"My sister and I are developing a pair of Christmas movies," Williams-Paisley told International Business Times. While she's not sure exactly when the movies will debut, she does know that the movies have a really "interesting concept."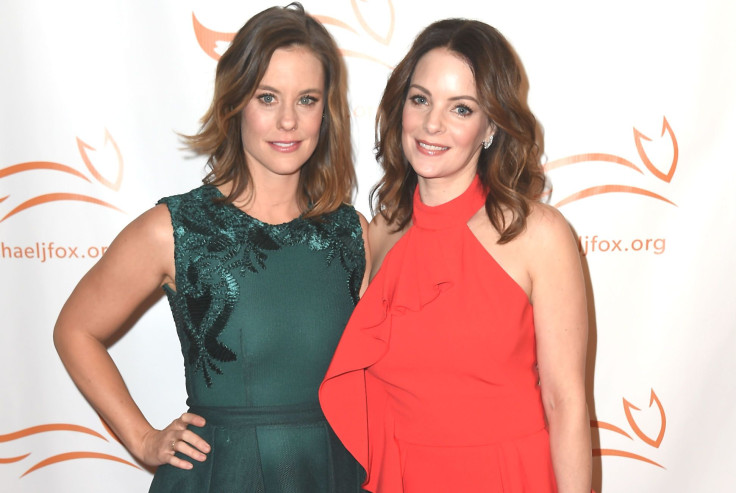 There will be two films, both starring Williams-Paisley and Williams, with each featuring a different sister as the lead "and then we're each other's supporting," the "Darrow & Darrow" star revealed to IBT. She's excited about this concept, which Hallmark hasn't really done before, and hopes fans will get to them "at some point in the next couple of years."
While there are no official titles for the flicks, the current working titles are, "Lights, Camera, Christmas: Part One" and "Lights, Camera, Christmas: Part Two," according to IMDbPro. Williams-Paisley's last Hallmark Christmas movie was the 2017 Hallmark Hall of Flame flick "The Christmas Train," while Williams was in Hallmark Channel's "Christmas In Evergreen" that same year.
Apparently, these upcoming duo movies, which both actresses will executive produce, have been a long time coming. The two have been "dying to" work together and it's finally happening. "We love each other, we love each other's work and so we're excited to move forward with the pair of Christmas movies because I think that's a great fit for us," Williams-Paisley said.
Instead of looking back and thinking of all the movies they could've made together already, Williams-Paisley is looking ahead to all the collaborations that might be on the way.
"It's just so funny that we haven't yet [made a Hallmark movie together] and it's strange, but I bet once we start, we won't be able to stop."
Step one: a pair of Christmas movies together. Step two: the sky's the limit. In the meantime, Williams-Paisley revealed she has a Netflix Christmas movie in the works that fans can look forward to seeing.
© Copyright IBTimes 2023. All rights reserved.