'Cyberpunk 2077' Weapon Guide: Where To Find The Best Katana
KEY POINTS
"Cyberpunk 2077" offers players a wide variety of weapons
For players with a melee build, they might want to get their hands on the legendary katana
Here are some tips to get the iconic katana in the game
CD Projekt Red's "Cyberpunk 2077" is loaded with a wide range of weapons to help players complete missions and quests. One of the best weapons in the ARPG title is the Satori Katana, which is very easy to miss. Interestingly, there is a recently uncovered hack that allows players to claim this iconic weapon just after the game's opening act.
The Satori Katana
Players who want to be the most formidable samurai in Night City should get their hands on the iconic weapon Satori Katana. As a legendary sword, it features the highest critical multiplier in the ARPG title. It allows players to destroy enemies with a single deadly slice.
How To Get The Satori Katana
The Satori Katana could be obtained during the Heist mission in the early part of the game. Players could find it at the topmost part of Konpeki Plaza. Those who failed to get their hands on the legendary katana during the game's prologue should not worry as there are other ways to get it. They just have to equip V with cyberware such as the Reinforced Tendons and the Kerenzikov implant.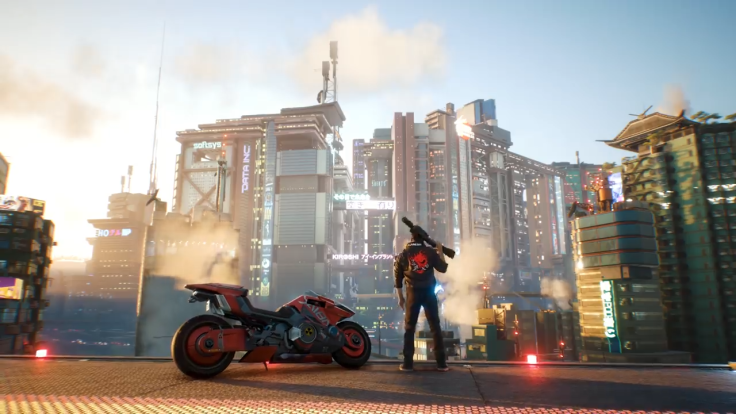 The Reliable Approach To Get The Satori Katana
In this method, players should go on the left side of the Konpeki Plaza and call a car to their position. After that, they should park the car as close as possible to the main entrance of Konpeki Plaza. However, they must make sure that they could still exit the vehicle on the left.
After completing these steps, players should get out of the car. Players might have to give the process a few tries before getting it right, but once they do it correctly, they could glitch through the door and into the building. Inside, they should go to the top and use the double jump from the Reinforced Tendons. Once players obtain the Satori Katana, they could use the Kerenzikov to return to the ground.
The Fast Approach
There is also a quick way to obtain the iconic katana in "Cyberpunk 2077." However, some players find this particular method hard to nail down. To do it, players need to go around to the left side of the Konpeki Plaza and walk up to the third pillar.
After that, they should change the time of day to later in the evening and equip themselves with a katana. It is important that players position their camera in a way that they are looking up at the pillar directly. Using Alt and scrolling down the mouse wheel, or the Y/ triangle in the controller, players need to cycle the katana.
If executed correctly, the players' katana will disappear from view. When this happens, they have to smash the trigger button of the left mouse button as fast as they can. This will trigger V to fly up the side of the building and claim the Satori Katana at the top.
© Copyright IBTimes 2023. All rights reserved.
FOLLOW MORE IBT NEWS ON THE BELOW CHANNELS