'Genshin Impact' News: Zhongli Is Finally Getting The Power He Deserves, But There's A Catch
KEY POINTS
miHoYo just shared some excellent news with Zhongli fans
The recently launched "Genshin Impact" character is finally getting buffed
However, players might not be able to test the adjustments right away
Finally, miHoYo has conceded to fans' feedback and is about to roll out changes in one of the most contentious characters in "Genshin Impact," Zhongli.
The Chinese gaming studio announced on Dec. 19 that the buff Vago Mundo is getting in the closed beta test version of "Genshin Impact" version 1.3. It is worth noting that all of the changes in the closed beta are still subject to change. miHoYo might still roll out additional changes when the game's version 1.3 finally releases sometime in February 2021.
Zhongli Buffs
At present, the buff to Zhongli's Passive Talent "Dominance of Earth" only increases the damage of Planet Befall by 33% of his Max HP. However, after the changes, damage dealt by all of his Physical Attacks, namely Normal, Charge and Plunging would be increased by 1.39% of his Max HP. Aside from this, the increased damage of Planet Befall would not be removed.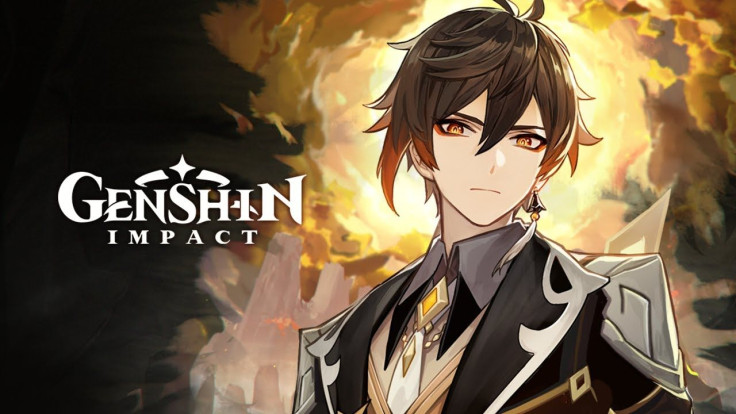 For Zhongli's Elemental Skill Dominus Lapidis, the Stone Stele damage, its Holding Mode and Resonance would be increased by 1.9% of Zhongli's Max HP. miHoYo also changed the Holding Mode of Dominus Lapidis.
Adjustments On All Geo Characters' Geo Elemental Mechanics
After the changes are rolled out, players would see a 15% increase in the Shield Strength of all Geo characters. Also, also characters protected by a shield will have special characteristics such as a 15% increase in DMG dealt and a 20% decrease in the enemy's GeoRED for 15 seconds when dealing DMG to foes.
Aside from Zhongli, all Geo Shields in the game will get a buff in the upcoming version 1.3 of the game. miHoYo noted that it would be from "having 250% Geo DMG Absorption" to "having 150% Physical DMG and Elemental DMG Absorption." It means that the Geo Shield created by Zhongli and Noelle's Elemental Skill, as well as the Geo Shield formed when picking up Geo Crystals dropped by Geovishap Hatchlings, are all getting buffed.
The details of the Zhongli and other Geo Element changes are all in miHoYo's latest official announcement.
"Genshin Impact" is currently waiting for the release of update 1.2, which is set to roll out on Dec. 23.
© Copyright IBTimes 2022. All rights reserved.
FOLLOW MORE IBT NEWS ON THE BELOW CHANNELS